PIG PROBLEMS
Ontario ramps up its efforts to rein in the threat of wild pigs
While there's no evidence yet of a self-sustaining, breeding population of wild pigs in Ontario, sightings of the harmful invasive species are becoming more prevalent. That's led the provincial government to finalize and unveil its strategy to proactively prevent the marauding creatures from establishing a population foothold.
Entitled Ontario's Strategy to Address the Threat of Invasive Wild Pigs, the plan defines wild pigs as any pig that is "not contained or under the physical control of any person, or is otherwise roaming freely." That includes Eurasian wild boars, domestic pigs and hybrids, as well as their offspring, that have escaped or have been released from captivity.
As part of the strategy, wild pigs will now be regulated as a restricted invasive species under the Invasive Species Act. "This action provides the province with additional tools to address the threat of wild pigs, such as new rules to prohibit the release of any pig and clear actions that pig owners must take if a release occurs," states the strategy document.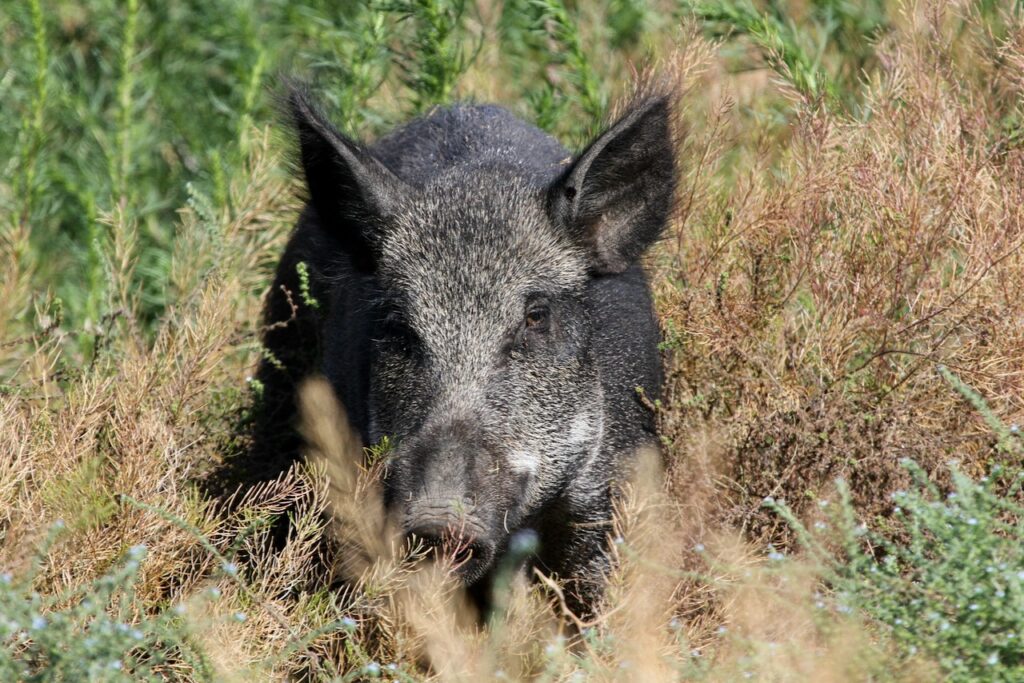 Somewhat controversially, the hunting of wild pigs is prohibited under the plan, with exceptions for protecting property. While some hunters have been asking for an open season, evidence from other jurisdictions has shown that uncoordinated hunting efforts can compound the problem by scattering the pigs into new areas and making them more elusive.
To phase out wild boar farming—and with it the risk of escapees—it will be illegal in Ontario as of January 1, 2022, to possess or trade in Eurasian wild boars and their hybrids (there's a two-year exemption for existing pig owners). It is also now illegal to bring a live pig into a provincial park or conservation reserve.
Highly adaptable and able to survive Canadian winters, wild pigs have large numbers of offspring each year, long lifespans and a varied diet. Not only can they destroy native ecosystems and impact water quality through trampling, wallowing and rooting, they also prey on native wildlife and compete for food and habitat. As well, they have the potential to transmit diseases and parasites that can harm wildlife, livestock, pets and humans.
To read Ontario's pig strategy, go to www.outdoorcanada.ca/pigstrategy.