If you could only wet a line for one species of fish in your home province or territory, what would it be? That's the question we asked ourselves at Outdoor Canada when selecting our 2019 Canadian fishing hot spots. For more bucket-list species and hot spots, see our complete list.
SASKATCHEWAN: NORTHERN PIKE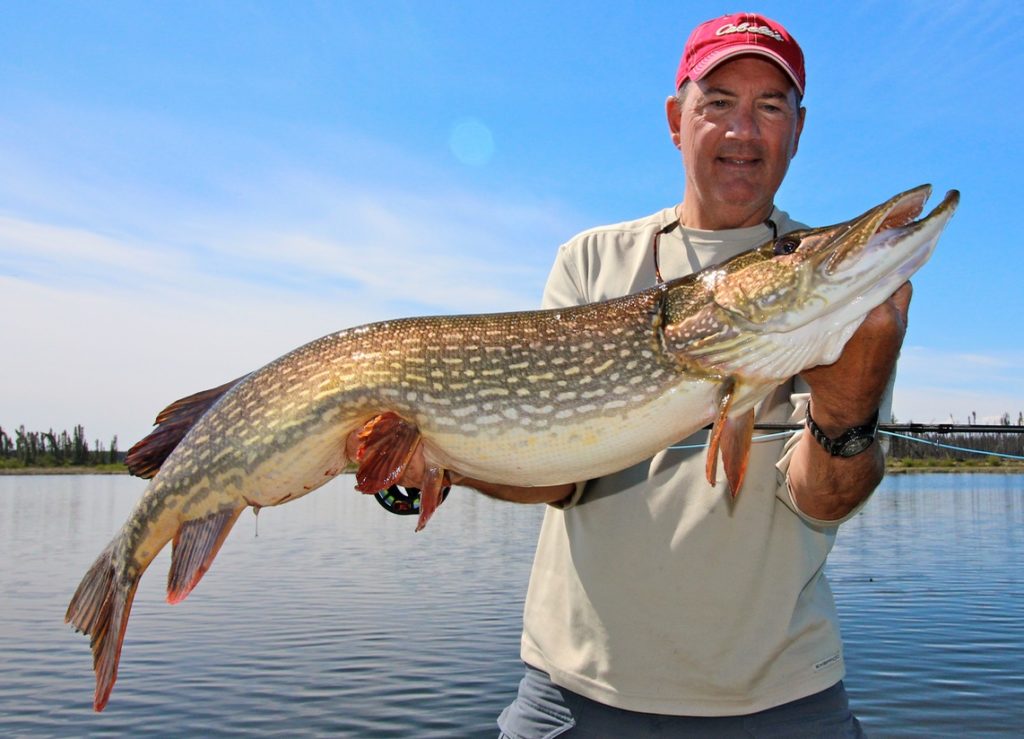 Northern pike in Saskatchewan
Why this is one of Canada's must-have fishing experiences
If you like toothy critters, start planning a visit to Saskatchewan. That's because the province's vast, roadless north country, with its innumerable lakes surrounded by scrubby boreal forest, offers the perfect conditions for producing pike in such quantities and of such gargantuan sizes that it beggars belief.
Without question, northern Saskatchewan offers the best pike fishing in Canada and, arguably, the world. Farther south (and north) of this magic region, pike—even the ones stretching to trophy lengths—are often snaky creatures, all teeth and head. These northerns, however, are long and thick, with bulging, powerful bodies that perfectly balance their great, fearsome maws.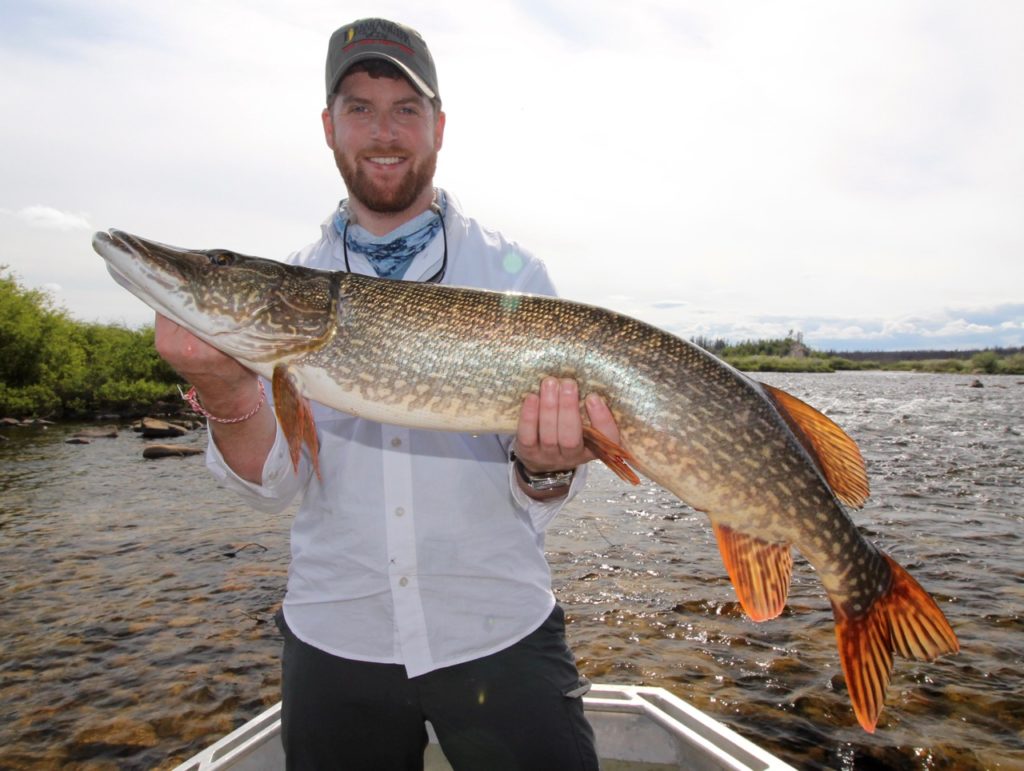 Even better, thanks to the chilly water temperatures, northern Saskatchewan's mighty pike inhabit shallow water for much of the season. That means the most effective fishing tactic is also one of the most fun: casting simple, classic lures, sometimes even to individual fish. And it's heaven for fly anglers, too, offering those of even modest skills a chance to battle a truly large fish on the fly. The way a huge Saskatchewan northern explodes on a lure or fly in 18 inches of water is an experience unlike any other in Canadian fishing. And it's one we should all be lucky enough to have.
WHEN TO GO: June to September
HOT TACTIC: Sight-casting flies or hardware in the shallows
LEARN MORE: www.tourismsaskatchewan.com
THE HOT SPOTS
Cree Lake
Cree River
Doré Lake
Hatchet Lake
Jan Lake
Lake Athabasca
Lake Diefenbaker
Last Mountain Lake
North Saskatchewan River
Qu'Appelle River
Rafferty Dam Reservoir
Reindeer Lake
Scott Lake
Selwyn Lake
South Saskatchewan River
Tazin Lake
Tobin Lake
Turtle Lake
Wapata Lake
Wollaston Lake
[easy-tweet tweet="@OutdoorCanada says catching big @Saskatchewan northern pike is one of Canada's must-have #fishing experiences. Find out why, how and where do it" user="OutdoorCanada" hashtags="fishingtrip, bucketlist, exploreSaskatchewan"]