Best Boats: Aluminum
11 New Fishing Machines, From Tiller Boats to Tournament Rides to Fish-and-Family Crossovers
For Canadians looking to dive into boat ownership, upgrade or simply window-shop, here's a roundup of some of 2017's best on-the-water rides. For even more options, check out our picks for 2017's best new fibreglass boats.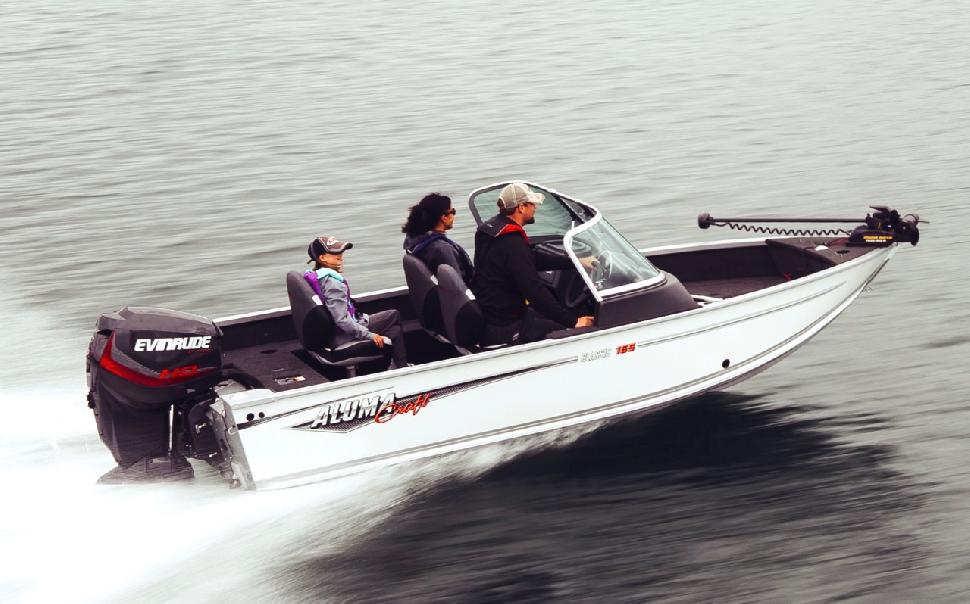 Alumacraft: Classic 165 Sport
Perfect for fishing solo or family outings, this nimble, easy-towing 16-footer has serious storage and amenities, such as dual locking rod compartments, a full console and the AlumaTrac accessory system. Options include carpet or vinyl floors and decks, a wide choice of engines and more.
Length: 16' 4"
Beam: 82"
Layout: Walk-through windshield
Max Horsepower: 90
Fuel Capacity: 17 gallons
Seating Capacity: 5
Livewell: Aft, 34 gallons
Rod Storage: 7' port and starboard lockers
Learn More: 1-877-314-7756; www.alumacraft.com