Kids' Stuff
Tackle, Apparel and Accessories for Getting Youngsters Hooked on Fishing
Just like grown-ups, youthful anglers love gear, especially having their very own. Here's some of the latest just-for-kids tackle to help inspire a love of fishing in young anglers.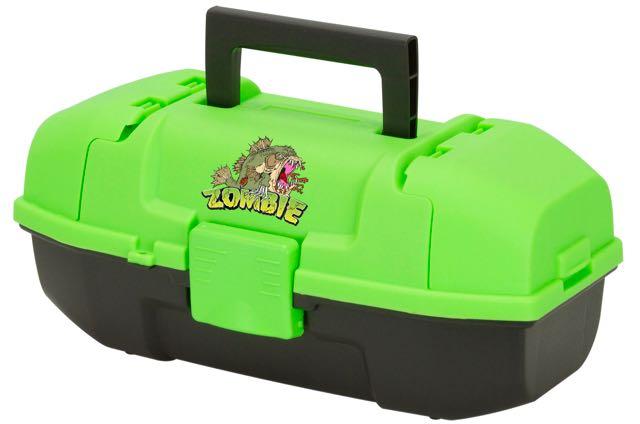 Zombie Youth Tackle Box
US$19.99, Plano Molding, www.planomolding.com
Key Features: Two top-access compartments and full-size lift-out tray; includes 60-piece tackle kit with jigs, soft-plastics, spinners, weights and Eagle Claw hooks.
The Promise: "Functional and fun for any young angler."