THE TROUT TAKERS
Tackle trout across the land with these spoons, spinners, jigs and plugs
Canadian anglers have long had a love affair with trout, seduced by their sleek beauty and the clear, cold waters they call home. Despite their popularity, however, trout can be notoriously finicky.
So if you want to consistently catch them, it pays to go with the lures that have proven effective over time. Here are the top 11 trout lures you need to have in your tacklebox…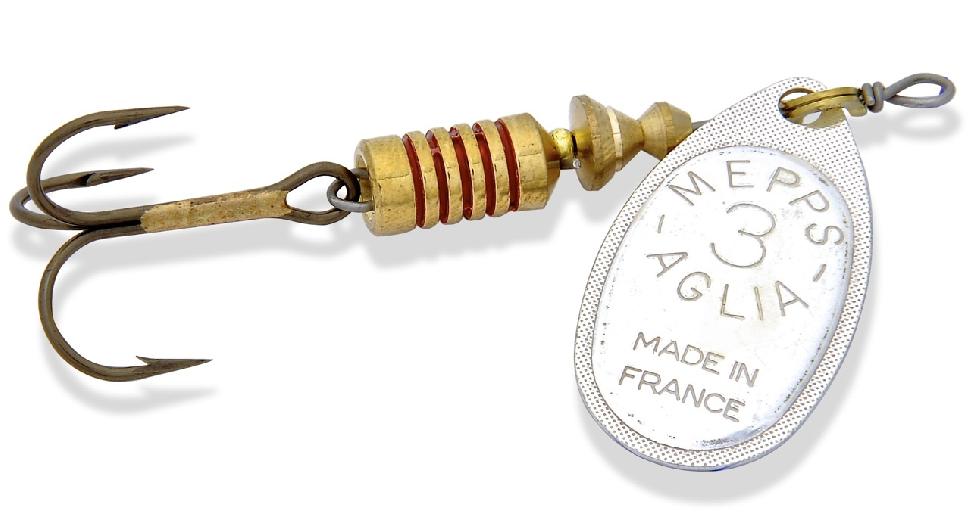 Mepps Aglia
More Mepps Aglia in-line spinners have been sold than any other single lure in Canada, and as we know, the consumer is always right. In this instance, they're absolutely correct that the Aglia is dynamite on trout. The reliably rotating blade produces an alluring combination of vibration and flash, even at slow speeds, making it effective in stained or clear waters, under the cover of darkness or on the brightest days. And it's compact and heavy enough to cast—ideal for shore-bound anglers—or troll. With six sizes, 32 blade colours and an optional dressing, the Aglia offers plenty of options. As a rule, stick to the undressed version for smaller stream trout, and dressed versions when large fish are on the menu.
Catch: Brook, brown, cutthroat and rainbow trout
Where: Streams and rivers; ponds and small lakes
When: All seasons under all conditions
How: In streams and rivers, cast across the current and retrieve slowly; in large rivers, it can be fished deep from a boat using a three-way swivel. It's effective in lakes of all sizes when cast or trolled, with weight added as needed