Top ATVs
Venture to your favourite fishing and hunting destinations driving one of the year's best new ATVs and side-by-sides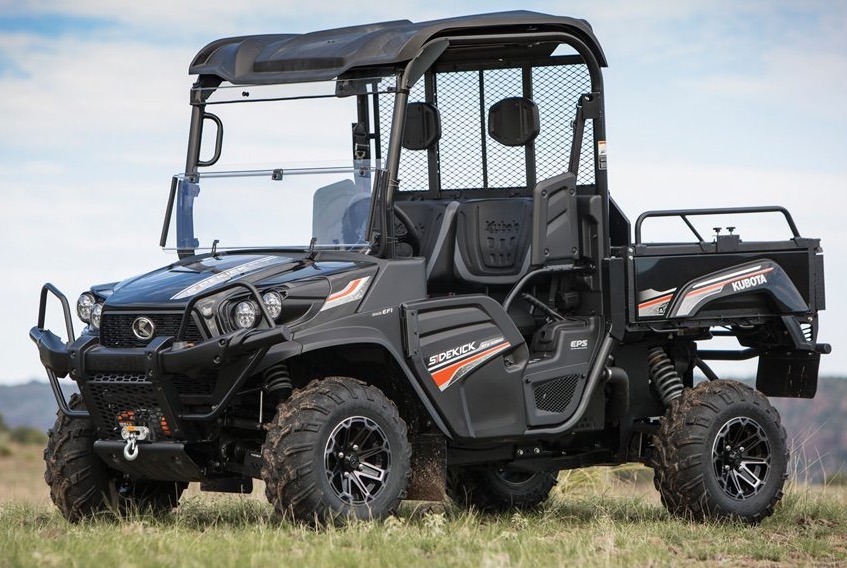 MODIFICATIONS & MORE
Not every manufacturer released all-new models for 2019. Instead, some updated their existing lines or added accessories, as the following roundup reveals.
HONDA: There were no notable changes to its utility machines this year, Honda did release an all-new sport side-by-side, the Talon. LEARN MORE: 1-888-946-6329; www.atv.honda.ca.
JOHN DEERE: The iconic tractor company's Gator line now includes a diesel option, the Gator XUV865. It's slower than the gas-powered 835, but offers more low RPM power reserves for greater pulling and climbing power. It's available in three trim levels. LEARN MORE: 1-800-537-8233; www.deere.ca.
KUBOTA: To give riders the opportunity to personalize its flagship recreational side-by-side—the RTV-XG850 Sidekick (above)—Kubota has added more accessories, including several different windshield and roof options for the cab, a door set, front and rear mudguards and more. LEARN MORE: 1-800-405-6916; www.kubota.ca.
KYMCO: The MXU 700i LE EPS is now available in a Prime Edition. Features include matte black paint, 14-inch black aluminum rims with 26-inch tires, a factory-installed winch, upgraded shocks, brush guards and hand guards. LEARN MORE: (864) 327-4744; www.kymco.ca