Feeling the love
In the wilds of northern Manitoba, anglers can expect the welcoming embrace of awesome fishing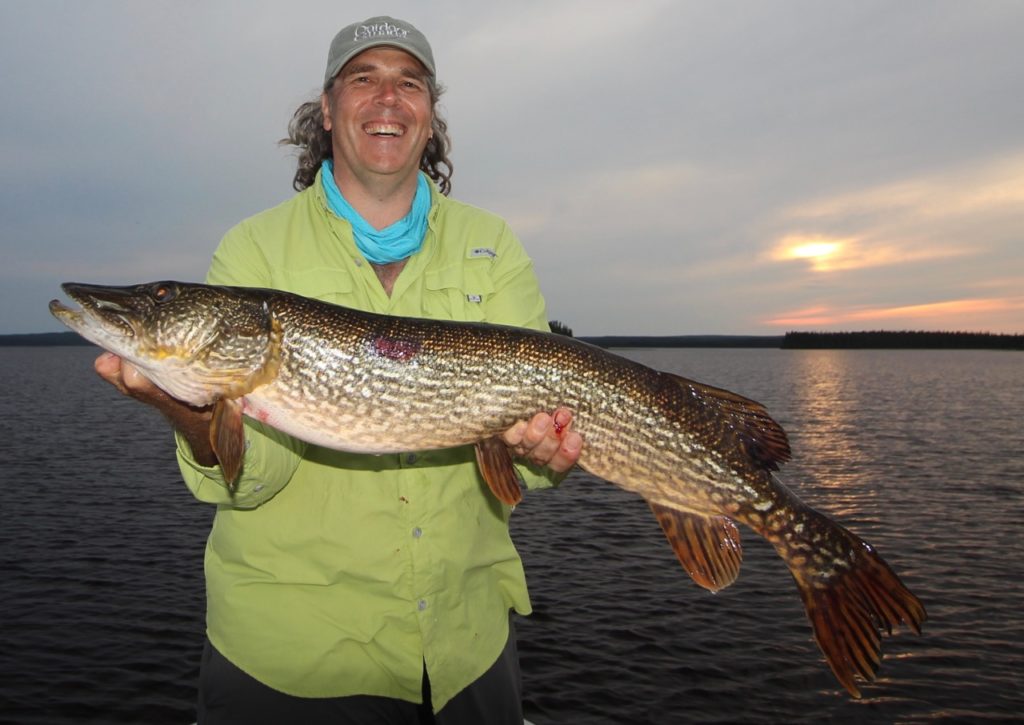 The following day, I shipped out with Griffin, who had by then bounced back into top fishing form. The near-tropical weather continued, and we caught plenty of fish—just not the big ones we were hunting. We even took a spin around Twin Rivers, but in the baking afternoon sun, the bay was quiet. Even the hammer-handles from the night before had evaporated. Then Alfred had an idea.
Just outside the bay, he said, the depth dropped to about five feet, and there was a big weedbed. So, on our way back to the lodge, we stopped to give it a try. I started probing gaps among the cabbage, fishing a weedless, silvery Peanut Butter fly on an intermediate-sinking line to get it down a couple of feet. After a dozen casts, I'd released a pair of 30-inch-plus pike—the biggest fish we'd seen so far. Now this, I thought, is interesting.
Meanwhile, Griffin was long-bombing a chartreuse spinnerbait dressed with a four-inch double-tail grub, and fearlessly grinding it through the aquatic shrubbery. Then he got hit—hard. His rod bowed, and some 50 feet from the boat there was a mighty disturbance in the weeds. As a teenager, Griffin had landed some big pike. Now, more than a decade later, that experience served him well. As he bore down on the fish, it surfaced and we glimpsed a long, thick, spotted body, and a huge head densely shrouded in weeds. This was a serious northern—the one Griffin had come all the way from California to catch.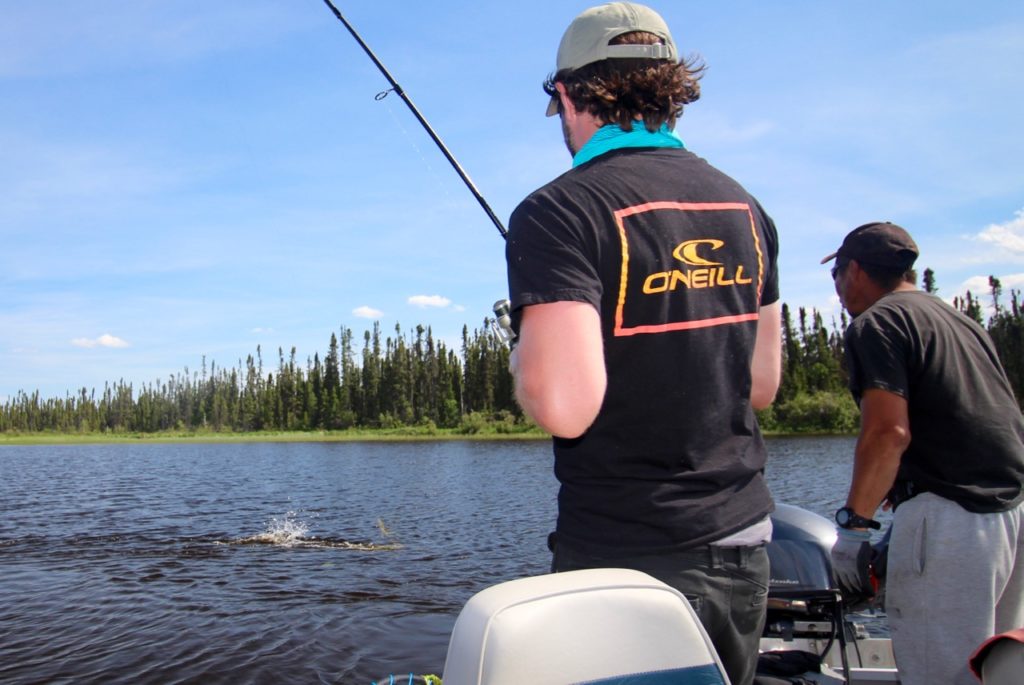 Alfred, ever on the ball, slowly backed the boat into open water. With room to manoeuvre, the pike shook off its helmet of greenery and angled toward our stern, directly at the outboard. Alfred killed the motor, and he and Griffin began a kind of fish-camp do-si-do. They nimbly danced back and forth along the transom, with Griffin trying to control the fish as it flung itself one way then another, and Alfred at the ready with his big net. When they finally collared the pike—all 39½ inches of it—there was so much weedy debris in the water, it looked as if someone had dumped bags of lawn clippings around the boat.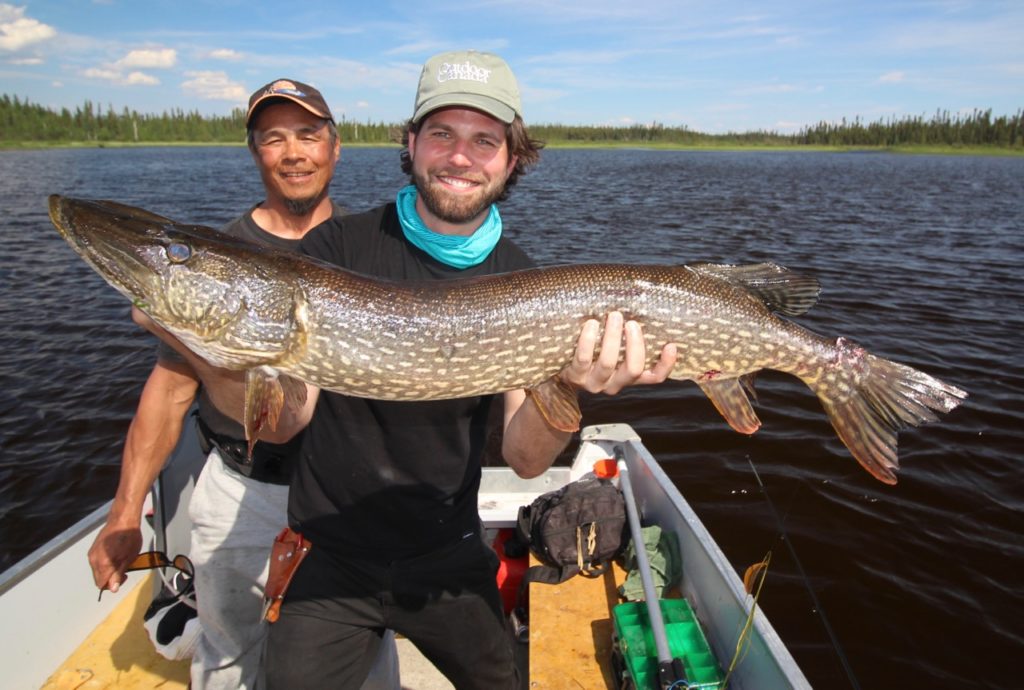 Griffin was elated, and when we later told Lynn, the proud father practically glowed. I was excited too. For Griffin, of course, but also because we'd learned something important. It was starting to seem that the unseasonable heat was pushing the bigger fish out of the shallows and into nearby deep water. That evening, we returned to the very same weedbed. There, in the lingering northern twilight, I landed a 37-inch pike on an articulated Seaducer (top of page), strengthening that theory.