GO BIG!
Working on your personal-best fish list? From Arctic char to yellow perch, here's where to wet your line for a shot at a genuine trophy—and maybe even a record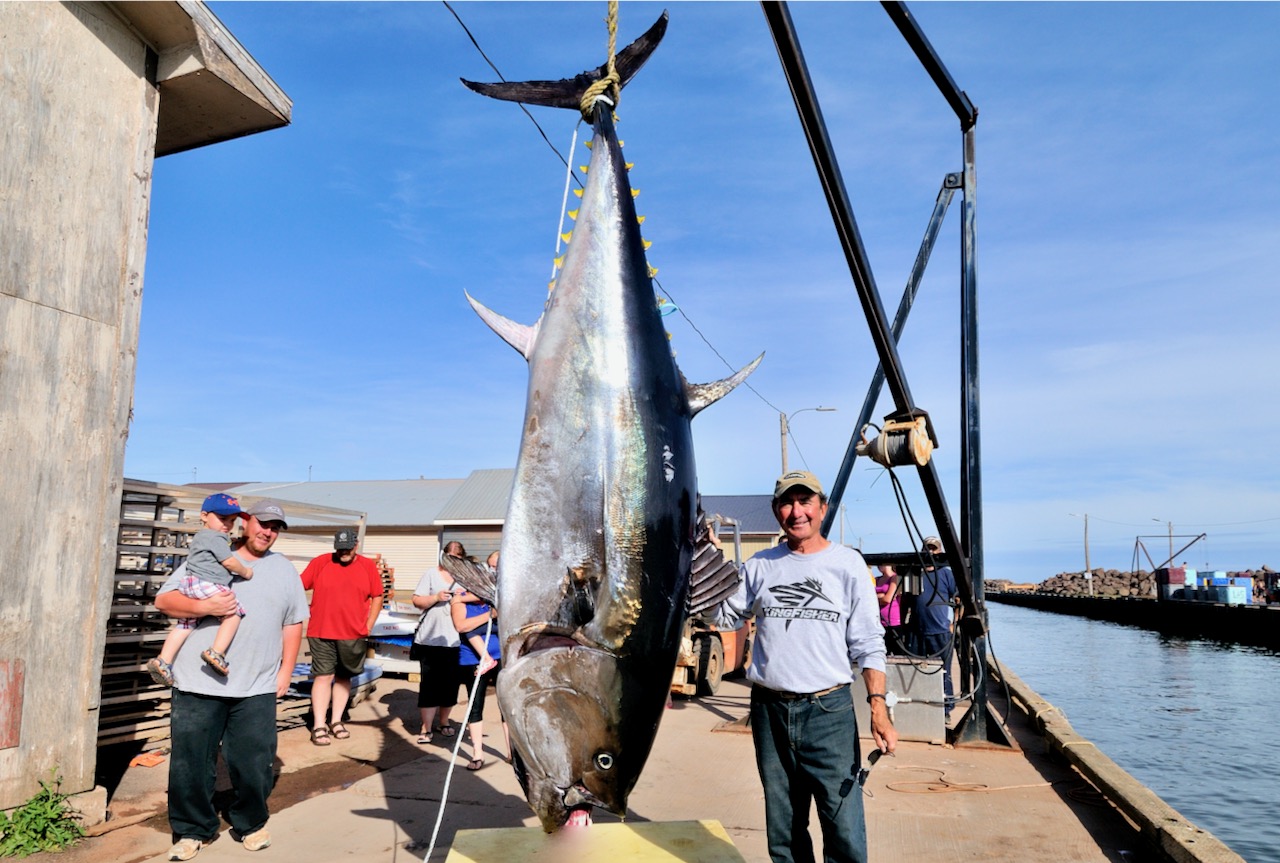 #6 BLUEFIN TUNA, NORTH LAKE, P.E.I.
Why: A few years back, Outdoor Canada fishing editor Gord Pyzer and his fishing buddy Mark Stiffel caught three absolute monsters fishing out of this world-renowned port for tuna charters. While their bluefins weighed a staggering 850, 900 and 950 pounds, even bigger fish await.
Bonus: Post-angling attractions include the island's beautiful beaches, delicious seafood, famous hospitality and all things Anne of Green Gables.
More info: www.tourismpei.com
#7 BLUE SHARK, EASTERN PASSAGE, NOVA SCOTIA
Why: Blue sharks weighing up to 500 pounds have been caught in these waters outside of Halifax Harbour, with fights often lasting for hours. Every blue shark is measured and tagged before it's released, allowing anglers to help contribute valuable citizen science.
Bonus: Blues are the most common shark species here, but porbeagles and makos can be also caught. You'll see plenty of other marine wildlife, too.
More info: www.bluesharkcharters.com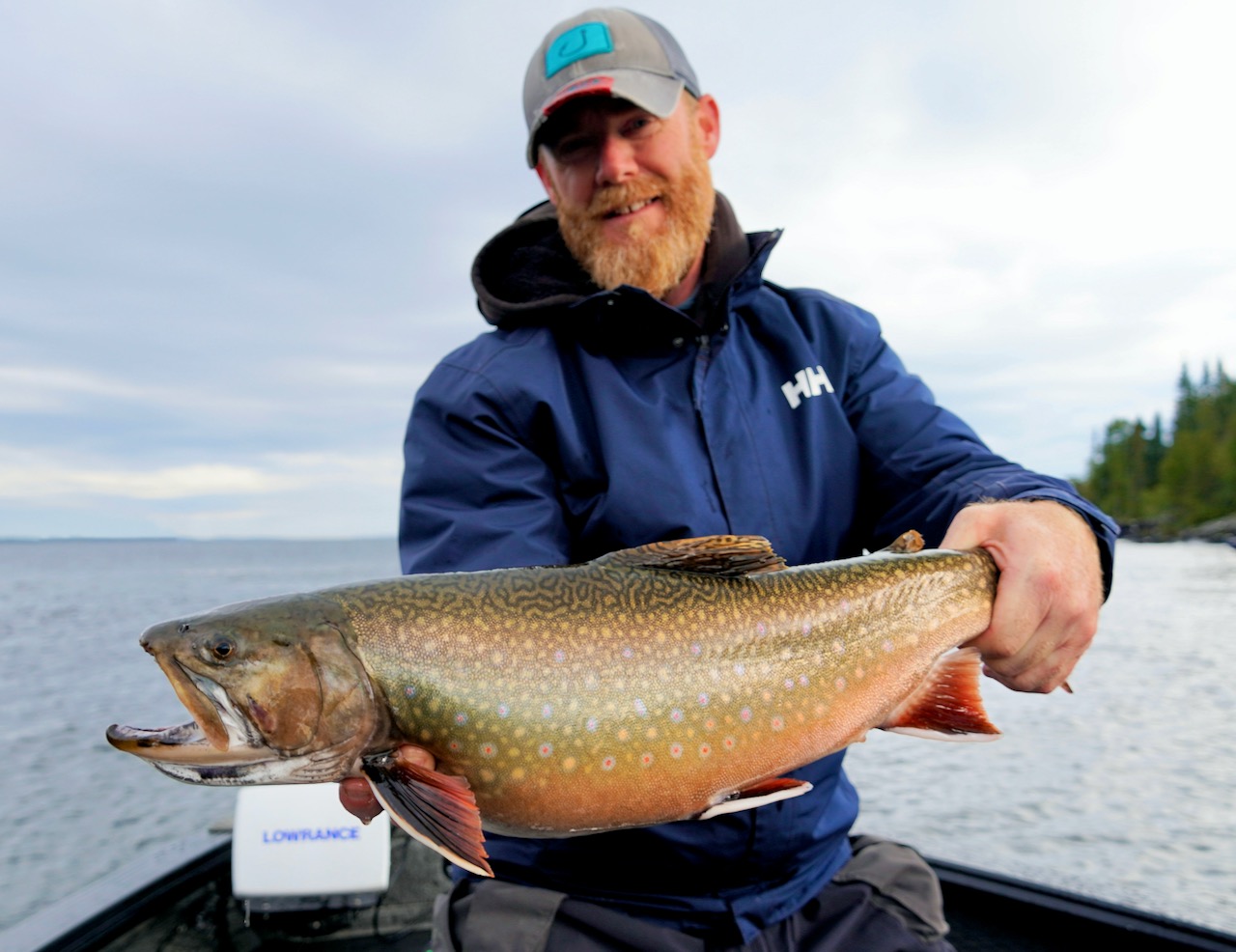 #8 BROOK TROUT, LAKE NIPIGON, ONTARIO
Why: Way back in 1915, northern Ontario's Nipigon River produced the reigning world record brook trout, a 14½-pound beauty caught by Dr. W.J. Cook. These days, however, Lake Nipigon is the place to go for a chance to catch a true trophy, with recent catches approaching 10 pounds.
Bonus: Aside from brookies, this massive lake also has great fishing for lake trout, trophy pike and massive walleye.
More info: www.superiorcounty.ca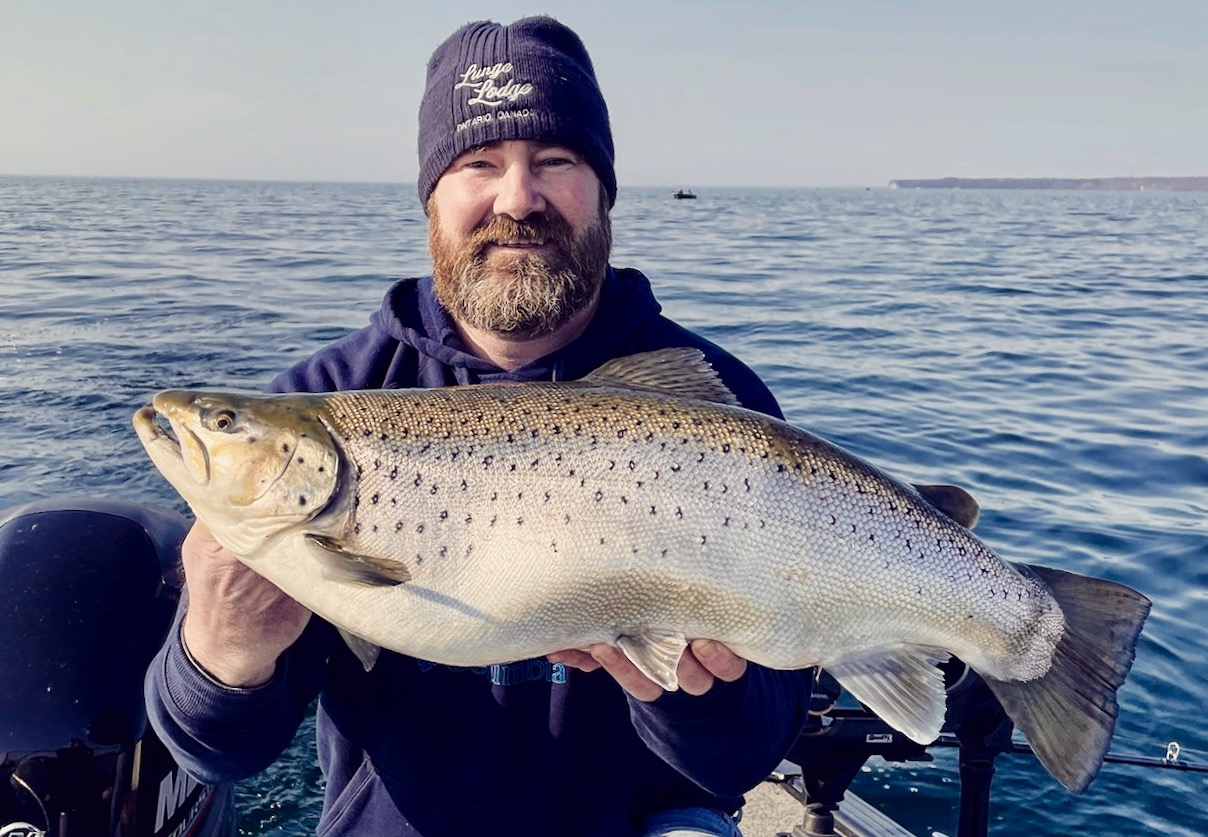 #9 BROWN TROUT, LAKE ONTARIO, ONTARIO
Why: In 1994, angler Richard Matusiak was fishing on the shores of Lake Ontario at Mississauga's Lakefront Promenade Park when he caught the province's current record brown trout, a 34-pound 6.08-ounce behemoth. The lake continues to give up huge browns, with the promise of a new record.
Bonus: Once you catch a trophy brown, you can target the lake's numerous other big fish, including salmon, lakers, walleye and pike.
More info: www.ontariofishcharters.ca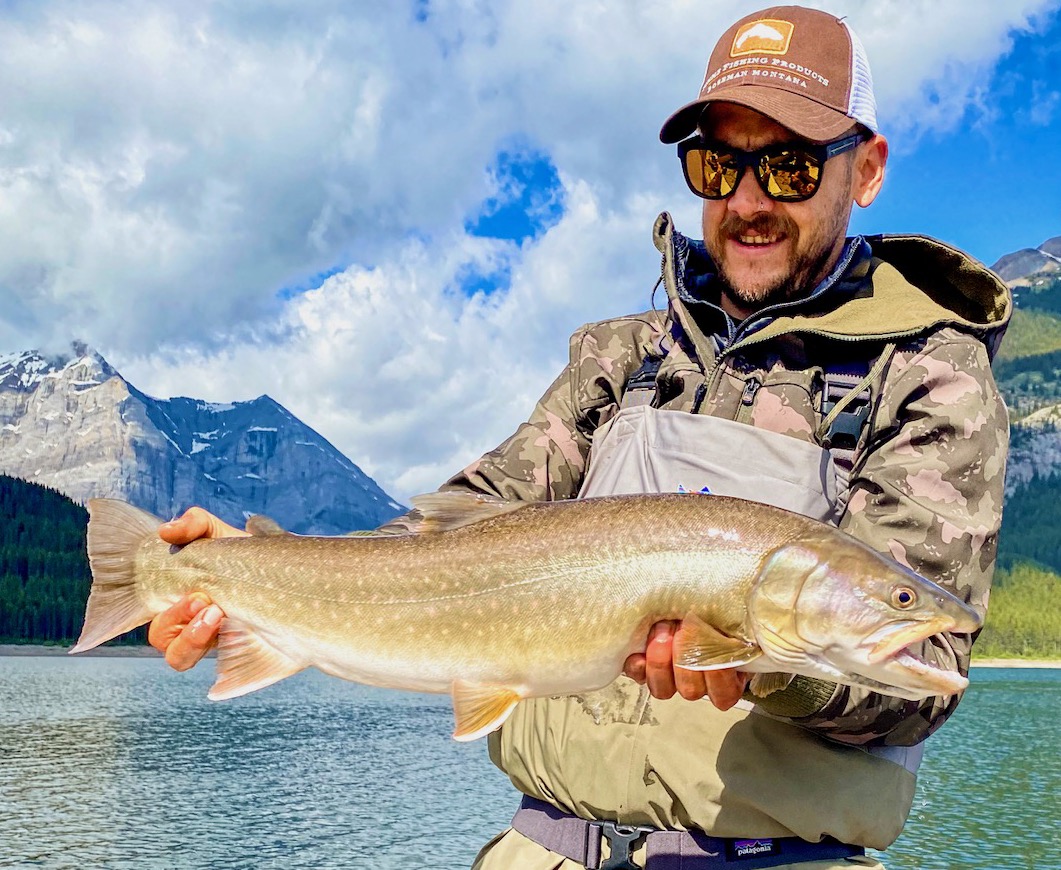 #10 BULL TROUT, LOWER KANANASKIS LAKE, ALBERTA
Why: Home to Alberta's record bull trout—a 17- pound 15-ounce beast caught way back in 1947—Lower Kananaskis Lake continues to regularly produce big bulls. No wonder this mountain lake is popular with anglers during both the open-water and hardwater seasons.
Bonus: Anglers also have the chance to catch rainbow and cutthroat trout amid mountain scenery that's nothing short of majestic.
More info: www.optimalanglingco.com