Game Carts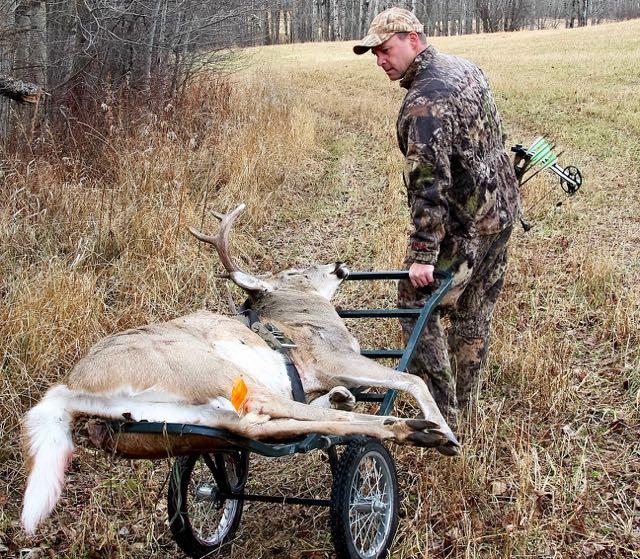 I occasionally come across private landowners who welcome hunters, but don't allow motorized vehicles on their land. This forces me to consider alternatives for extracting game if I'm successful hunting on their land. If there's no snow and the terrain is relatively flat, the best option is a game cart, which I've used extensively for deer and antelope.
A variety of game cart styles are available from big-box retailers such as Cabela's and Bass Pro Shops, as well as from smaller retailers and online suppliers, but not all models are created equal. If you're in the market for a new cart, look for one that's lightweight, durable and stable. When I was looking for a cart several years ago, I opted for one that was compact. As it turned out, it was too small and unstable.
For the most part, the bigger the wheels, the better, although they must be slender enough to navigate uneven ground and bump over debris. As well, inflatable tires are superior to solid tires, mostly because they give a bit under a heavy load. The wheelbase is also important—the greater the width, the more stable the cart will be.
Finally, the frame itself must be sturdy and big enough to support the game you're transporting. While most commercial game carts are suitable for carrying loads weighing 125 to 150 kilograms, they're outright useless if unstable. If the cart is big enough for two hunters to pull, that will also add to the stability and make the extraction that much easier.