ELK BASICS
Bowhunting fundamentals for taking a record-breaking bull
When long-time bowhunter Shawn O'Shea arrowed a monster elk within an hour's drive of his farm near Vegreville, Alberta, last September, he knew it was a special animal. What he didn't realize, however, was that it would turn out to be the new Pope and Young Club world record non-typical elk. The 9×9 bull ended up scoring 449 4/8 inches, breaking the previous record by a staggering 7 4/8 inches.
Some say the accomplishment is further proof of the 55-year-old's uncanny luck—people called him "Shamrock" when he worked as a whitetail guide because of his ability to find big bucks. But O'Shea attributes his success to hard work and a lot of time in the field. Not that he cares about recognition. "I don't need or want any of that stuff," he says. "I'm just a normal person who was out hunting, and I got lucky enough to kill a big elk. It could happen to anybody." The key to success, he says, is to "just get out there and hunt," and focus on these fundamentals.
SCOUTING
The biggest factor determining whether you take an elk is location, O'Shea says. "Do your scouting so you know where the elk are going to be," he says. Along with searching the woods for sign, set up trail cameras and check them regularly.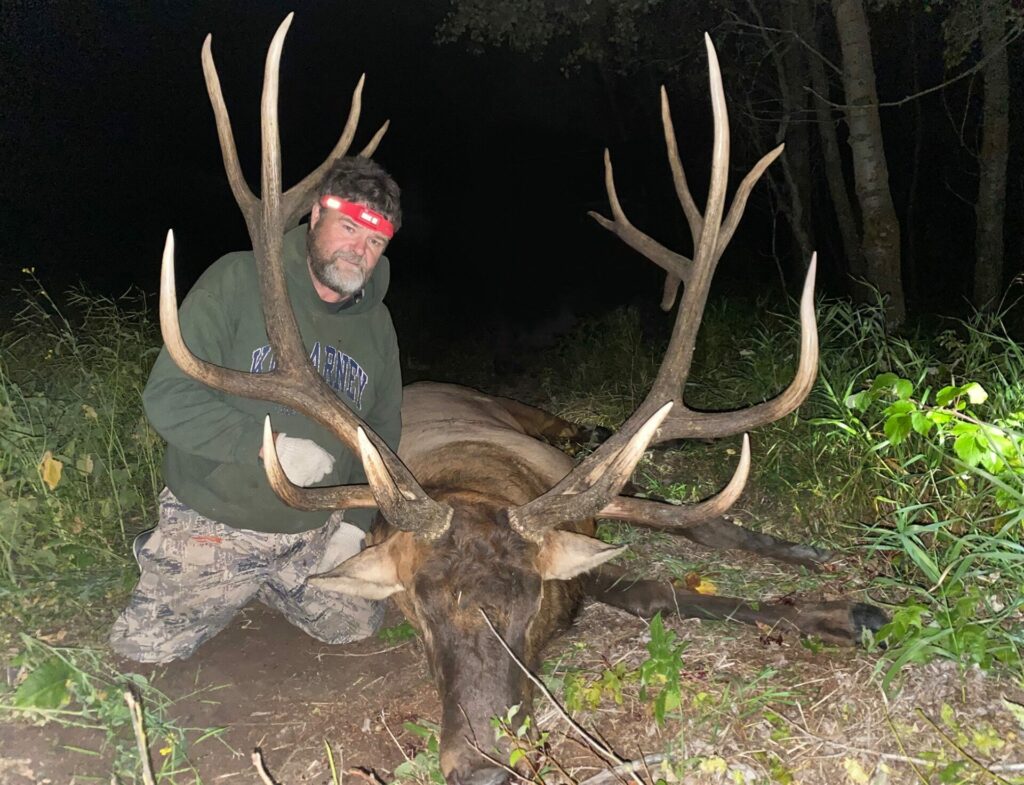 HABITAT
It's important to find an area that offers elk a good source of both food and water, along with access to heavy cover. "If there's not much bush, elk don't stay around," he says. Once you've found suitable habitat, set up a treestand or natural ground blind where you can intercept the elk as they travel between their feeding and bedding areas.
WIND
Your main concern when elk hunting should be the direction of the wind, O'Shea says. As long as you're not moving, elk won't spook if they see you, but if they catch one whiff of you, they'll take off. To determine the wind's direction, O'Shea uses a wind indicator, which you can purchase or make yourself with a squirt bottle filled with baby powder or flour.
PERSISTANCE
O'Shea says it's not easy to get close to a big bull elk—his maximum comfortable shooting distance is 30 yards—so you need to be persistent. "I would have to say it's just grinding. It's being out there every day," he says. "Every scenario is different, but every bowhunter will tell you that it's tough. Everything has to be right. The wind has to be right, and they've got to come down the perfect path—everything's got to work."