Under pressure
Pro tricks for catching fish on Canada's busiest waters
We all love having our favourite body of water to ourselves, and many anglers will travel long distances to get away from the crowds. Yet some of Canada's best fishing is actually around large metropolitan areas and on busy vacation lakes.
[easy-tweet tweet="Top Ottawa guide @JamiePistilli shares his tricks for fishing urban areas and busy cottage lakes " user="OutdoorCanada" hashtags="fishing, urbanangling, fishingislife "]
Take eastern Ontario's Ottawa area, for example, where I run a multispecies guide service. Catching fish there isn't difficult, but it does require changing up your tactics and tackle. Here are some of the ways I deal with common problems such as heavy boat traffic, conditioned fish and the overall chaos you find on pressured waters.
GET UP EARLY
First light is typically a great time to enjoy flat, calm conditions—and have the water all to yourself. And the early-morning topwater action can be incredible. If you can't do the morning shift, consider fishing late in the day. The last hour of light and the first hour of darkness also bring calmer conditions, a drop in boat traffic and less angling pressure.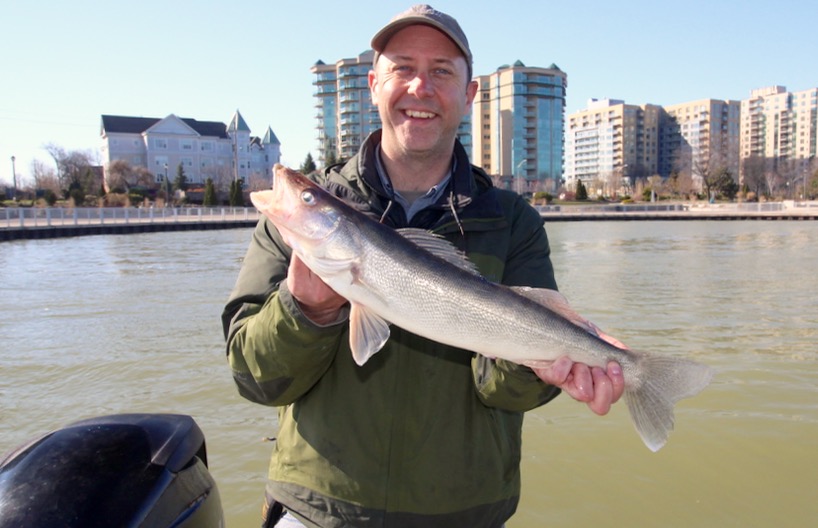 SWITCH YOUR BAITS
How do you find midday success when boats are cruising through your favourite weedbeds? When the water is busy, I like casting huge baits instead of classic presentations to catch the attention of bass, pike, walleye and muskies. The opposite can also work—try switching to ultralight presentations. For example, mini tube jigs can save a summer day by providing consistent action from smaller fish. At the same time, some of the biggest bass I've boated in the last few seasons were caught with tiny tubes on four-pound-test line.
SPEED THINGS UP
When fish are inactive due to pressure, one way to get them to take your offering is to move it quickly—a speedy retrieve or troll can trigger a fish to come out of hiding in the weeds or up from deeper water. By fishing faster, you'll also cover more water and spend less time searching for active fish.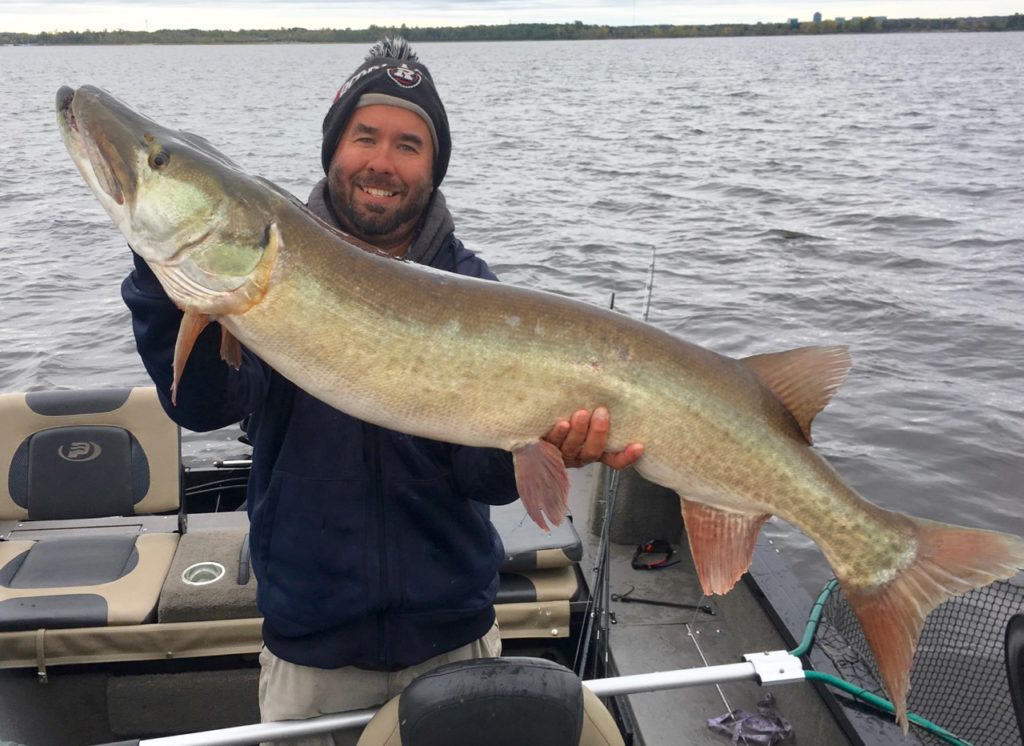 FISH OPEN WATER
lakes and rivers get fished the same way over and over again, with everyone pounding the same classic, fish-holding cover and structures, such as docks, points and weedlines. Avoid this by venturing out to deep, open water to look for suspended bait. I especially like finding scattered clumps of baitfish on my sonar, which typically signals that a school has been broken up by hungry predators. Keep in mind that just because you're fishing in deep water, it doesn't mean you need to have your lure on the bottom. Many anglers are reluctant to use jerkbaits or topwaters out in the middle of a lake, but they're missing out on some great action.
Ottawa guide Jamie Pistilli (above) operates Rising Sun Charters. Learn more at www.risingsuncharters.ca.