If you could only wet a line for one species of fish in your home province or territory, what would it be? That's the question we asked ourselves at Outdoor Canada when selecting our 2019 Canadian fishing hot spots. For more bucket-list species and hot spots, see our complete list.
NOVA SCOTIA: AMERICAN SHAD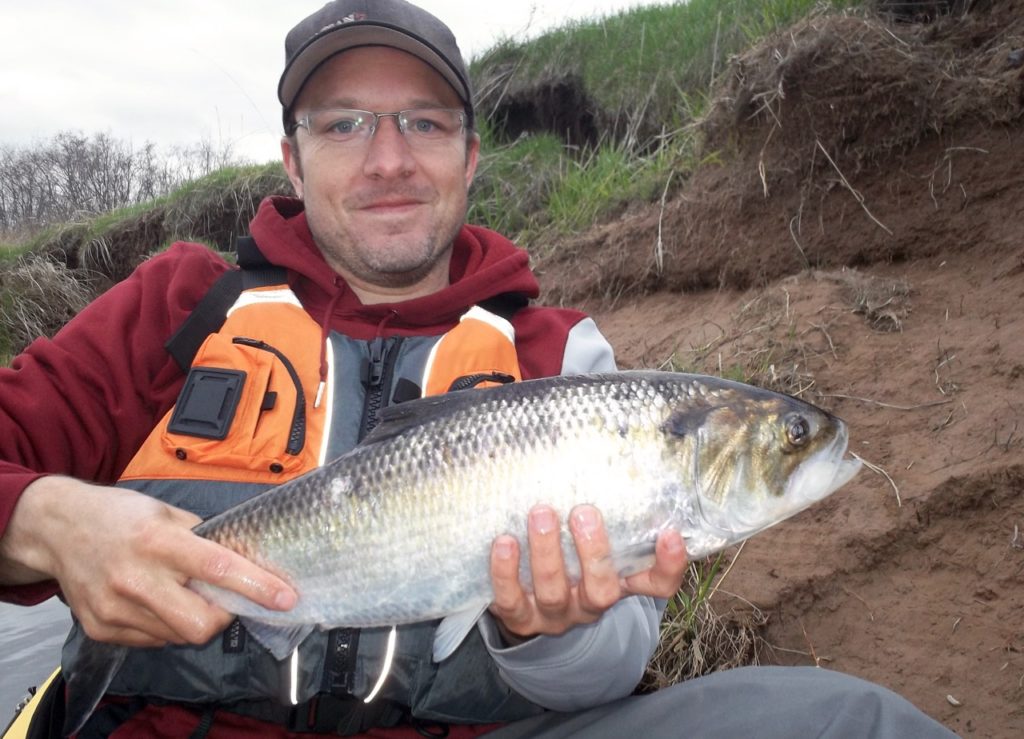 American shad in Nova Scotia
Why this is one of Canada's must-have fishing experiences
Known as the "poor man's salmon," American shad look like a cross between a beefed-up version of a herring and a small tarpon. And like both salmon and tarpon, they also make for great sport, especially with light spinning gear or on the fly. Legendary Nova Scotia fishing guide Perry Munro once said they "fight like demons," and they do—once hooked, shad will run, pull and jump with the strength of fish double their size.
Males average two to three pounds, while the females run four to six, sometimes slightly heavier. Every spring, shad make their way up rivers and estuaries all along the eastern seaboard from Florida to Newfoundland and Labrador to spawn. In Canada, Nova Scotia is the best place to fish for them, with anglers coming from far and wide to cast into the currents of the Ocean Playground's slow-moving rivers.
Shad Corner on the Annapolis River is one of the most popular spots, but there are plenty of other productive waters. Shad can require some trial and error to figure out, especially when it comes to the colour of your bait. If you can get your offering in front of their face at just the right speed, however, hang on, because you're in for a treat.
WHEN TO GO: May to mid-June
HOT TACTIC: Cast shad darts into dark pools and reel in with a jerk/pause retrieve.
LEARN MORE: www.novascotia.com
THE HOT SPOTS
Annapolis River
Comagun River
Minas Basin
Musquodoboit River
Nictaux River
Nine Mile River
Shubenacadie River
St. Croix River
Stewiacke River
St. Mary's River
[easy-tweet tweet="@OutdoorCanada says one the Nova Scotia run of American shad is one of Canada's must-have #fishing experiences. Find out why, how and where to do it   " user="OutdoorCanada" hashtags="fishingtrip, bucketlist, VisitNovaScotia"]