'EYES GUY
Expert springtime walleye tips from a seasoned tournament pro
Having entered his first walleye tournament in the mid-1990s, 52-year-old Mark Holzwarth understands both the pressure and the appeal of competitive angling. "I enjoy it so much that I continue to enter every tournament that time and money will allow," he says. "The feelings of excitement and anticipation have never totally gone away."
Since 2016, Lethbridge, Alberta's Holzwarth has been competing in the Western Canadian Walleye Trail series, earning the Angler of the Year honour three times, including last year. Who better, then, to tap for some expert early-season walleye tips?
HABITAT
Preferred walleye habitat changes seasonally, sometimes even daily, Holzwarth observes. "In the early season, I always look for the warmest water, as that's usually the most fertile," he says. "That can be in the back of draws or bays in just a few feet of water. Post-spawn fish that are back there are usually there to eat."
And as a bonus, those spots are often overlooked by most anglers, Holzwarth notes. Later in the season when the walleye move back out to the main lake, he looks for points, humps or any structure that reaches the furthest out into the lake.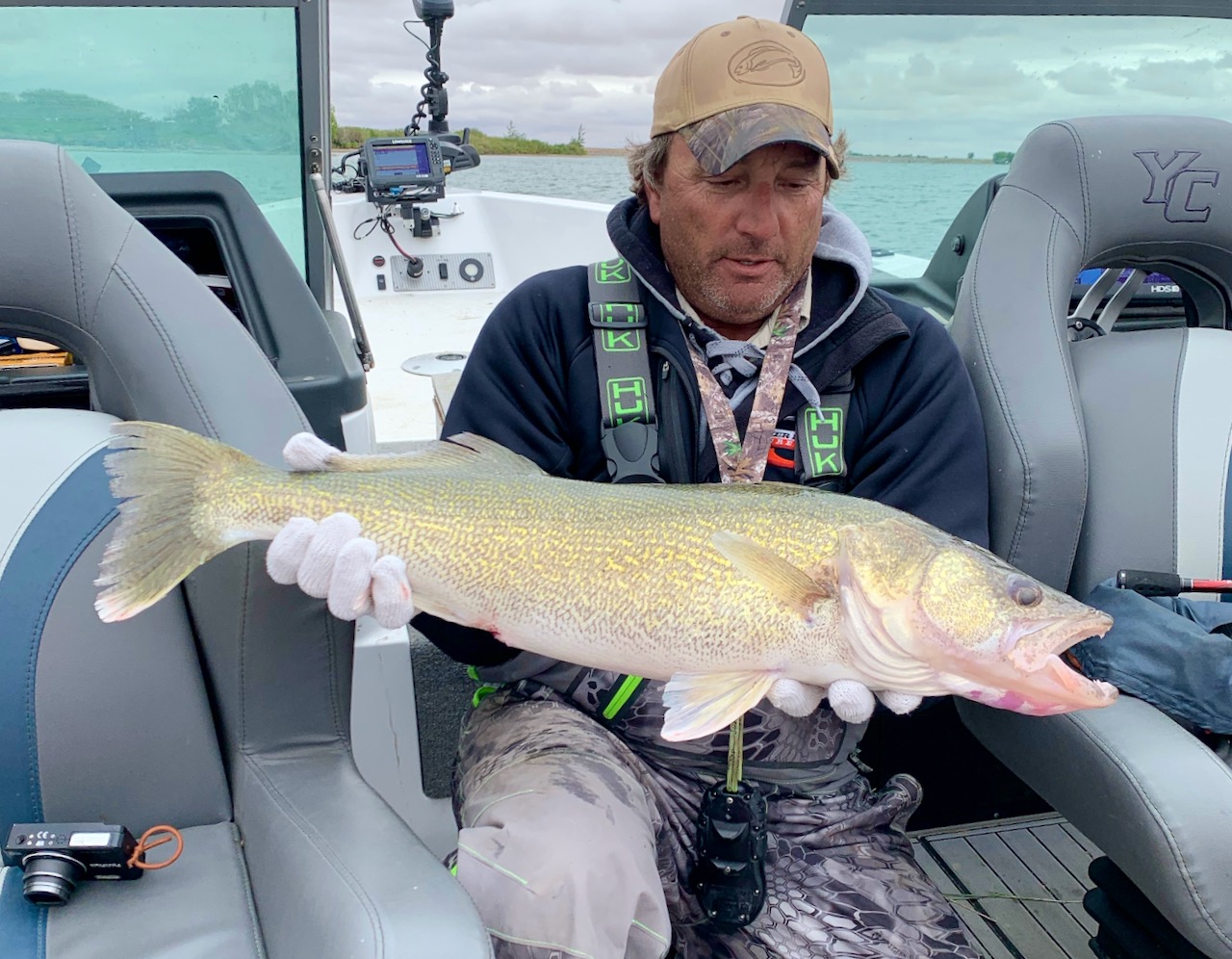 PRESENTATION
Holzwarth's go-to walleye presentation is a jig because of its versatility. "You can present a leech or minnow motionless under the boat, or cast and rip plastics or hair jigs," he says. Still, he rarely starts a day fishing with a jig. "Most times, I will pull a spinner just to cover water and mark the most productive areas," Holzwarth says. "Then I go back and thoroughly work those areas with a jig. For example, there are break lines on Lesser Slave Lake that run for miles, but there might only be a couple of 100-yard stretches holding the bulk of the fish. These small areas can be picked apart very effectively with a jig."
TECHNIQUE
There's really no secret method to presenting a jig, Holzwarth says. "The fish will let you know how slow, fast or erratic they want it." When the walleye are negative and he's using live bait or minnows, Holzwarth says he prefers the lightest jig possible. To detect the sometimes subtle bite, his set-up of choice is a six-foot six-inch medium-light, fast-action rod paired with a small 1000 series reel. "It is personal preference," he says, "but it seems the lighter the combo, the more the sensitivity."
Learn more about the Western Canadian Walleye trail at www.wcwalleyetrail.com.