OLD FISHING BOATS
Filled to the gunwales with great memories of adventures on the water
The Royal Canadian Mint had just introduced the dollar coin the year my old boat was born, and by the time I paid 3,500 loonies for it in 1999, it had already fished a dozen bass openers. This fishing season marks my 24th year at the helm of my old Springbok, and all 14 and a half feet of it, including the original 30-horse outboard, are still making waves on dozens of lakes close to my home.
My old boat has competed in a few fun tournaments over the years, but it's never won a purse. More importantly, though, it has also played a volunteer role in teaching hundreds of children, including my own, about fishing at summer camps. The old livewell has opened its lid to a variety of species, taking care of impressive fins until we could also catch countless proud smiles for the camera.
Making it through just one more season is the annual goal anglers such as me set for their old boats, even when a budget plan for a new boat is anchored down. Pump the ball, hold the choke, hit the key and hopefully the old boat fires right up. And if it doesn't, there's no shame in carrying a toolbox bigger than a tacklebox. A sparkplug socket and an adjustable wrench are just as important to a successful day of fishing as cranks and spinnerbaits.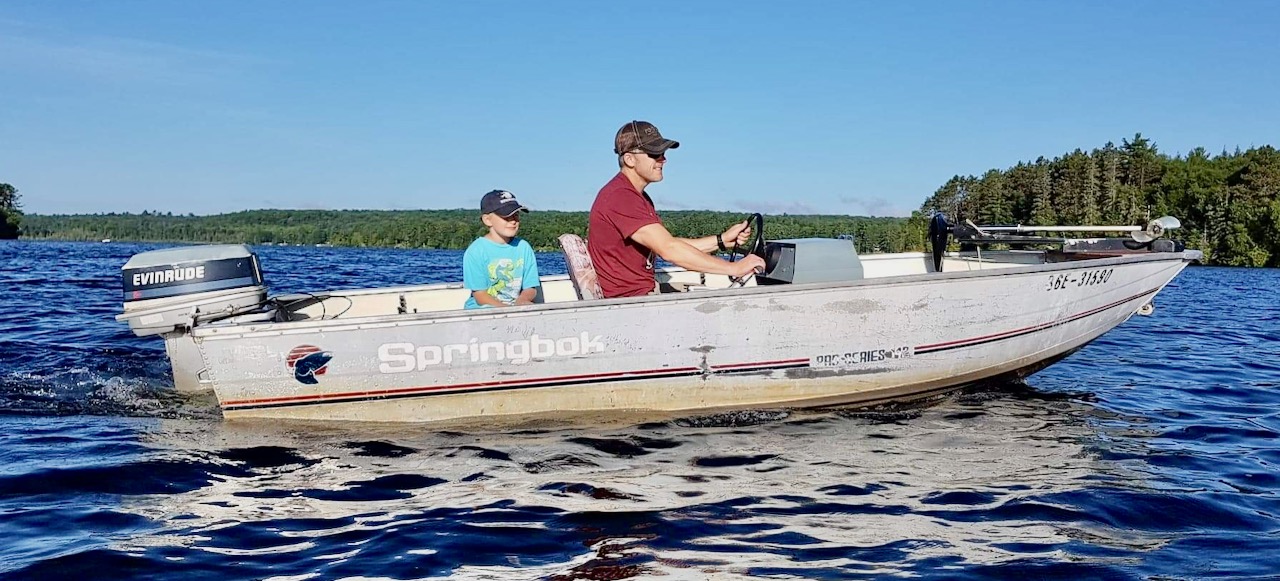 Sparkling new fishing boats sport the promise of great days to come, while old boats show off bumps and bruises honouring the passage of quality time on the water. Every scratch represents a catch, and the smell of that old two-stroke brings back fond memories. The only thing bigger than the smile of a new boat owner, in fact, is the pride of anglers who can't let their old watercraft retire. Clunkers still land lunkers, after all, and keep our passion for fishing afloat.