The wall tent
A cozy backwoods home away from home for anglers and hunters
Welcome to my wall tent, filled with the smell of coffee, the sizzle of bacon and the crackle of the wood stove kickstarting the morning. In the evening, the tents fills again, this time with warm lantern light and the aroma of satisfying meals. Weary from a long day afield, we line up our boots near the stove, hang our clothes and roll into our sleeping bags. Outside, the hoot of an owl and the rustle of the wind signals a deep and glorious sleep ahead. Through a sort of outdoor magic, canvas wall tents transform remote campsites into luxurious destinations.
The camaraderie among buddies—together to fish or hunt—develops and deepens in a wall tent, every concern left behind for the welcomed respite in the woods. The tent is a place to recount past adventures and the day's successes, failures and lessons learned, all amid the glow of the lantern and under the shelter of canvas.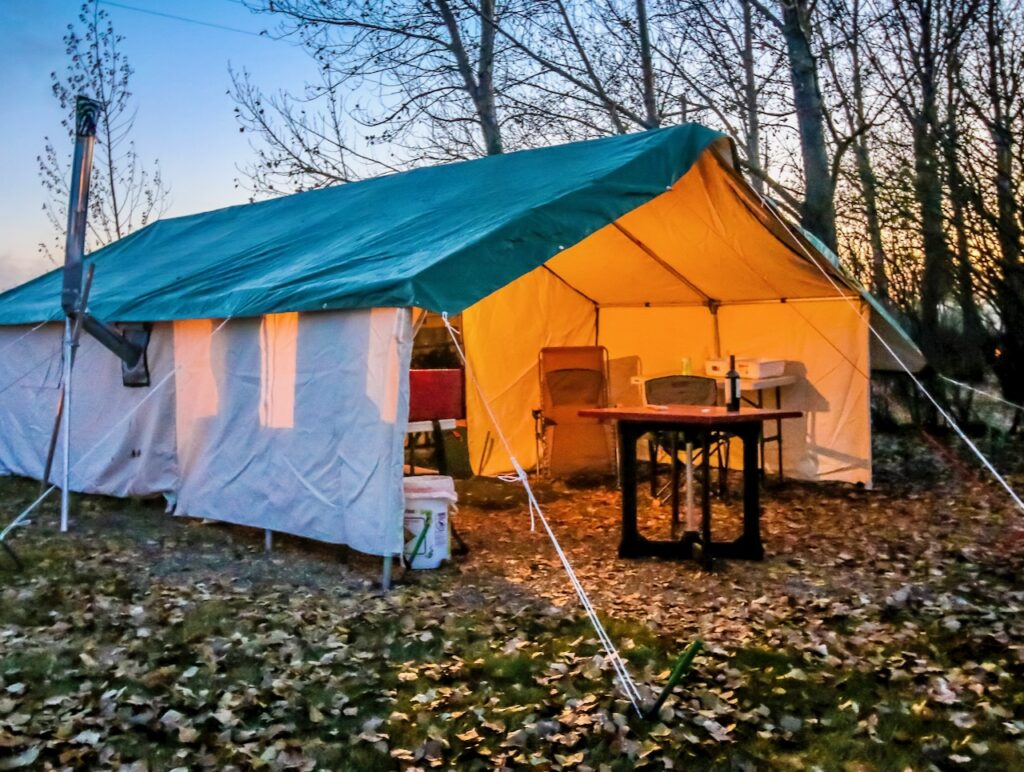 A wall tent and wood stove can be had for the same price as a week's worth of hotels and meals for four. I bought mine with some of the money my dad left me on his departure. Every spring, fall and winter, my tent hosts my best friends and closest family members, joined in our shared affinity for the outdoors. And now that we all have the same winter-weight sleeping bags, it's anyone's guess who will emerge in the middle of the night to stoke the fire.
There is plenty of room in a wall tent for the most important people in your universe. The legacy of time shared under the canvas will forever change your hunting and fishing adventures together, warm your heart and fuel your imagination until the next time, stacking