BLUE FISH RADIO
Chris Harvey-Clark on the return of great whites to Canada
Outdoor Canada is pleased to present Blue Fish Radio, podcasts about the future of fish and fishing in Canada. Produced and hosted by Lawrence Gunther, the program is dedicated to sharing first-hand angling knowledge and scientific discoveries, and supporting local champions who protect and enhance our waters.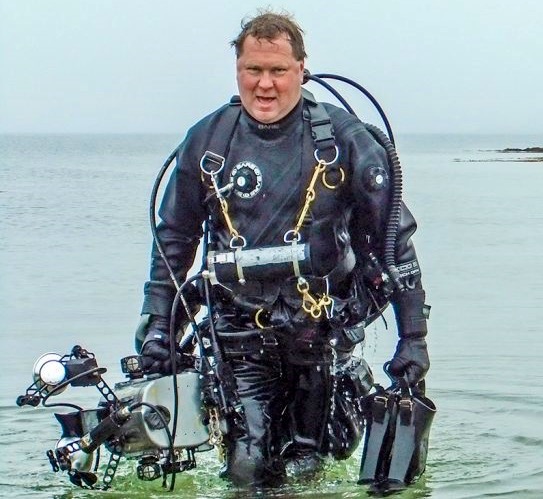 In November 2021, Dr. Chris Harvey-Clark (above) was diving with a colleague at the mouth of Halifax harbour when they encountered a three-metre-long great white shark. The shark made a number of passes before the two divers were able to reach the surface and board their dive boat. Chris is a regular diver and marine ecosystem expert with Dalhousie University, but the encounter still caught him by surprise.
In this episode of Blue Fish Radio, producer/host Lawrence Gunther, talks to Chris about this encounter,  and what the return of great white sharks to Atlantic Canada may mean for the ecosystem, tourism, fish and fishing.
Learn more about Chris Harvey-Clark here.  
To listen to the episode now, press PLAY below. To download this podcast to your device, go to the Blue Fish Radio home page.