Pro Pointers from Bob Izumi
How to crush both largemouth and smallmouth on opening day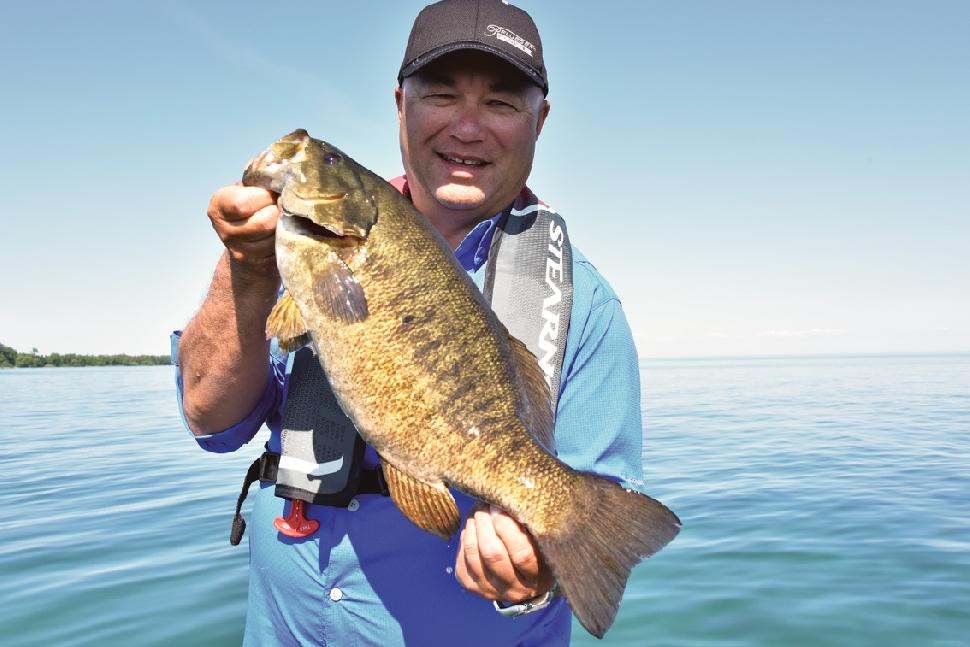 Smallmouth Bass
Make Contact
Izumi seeks out what he calls "contact spots" near spawning areas. "A contact spot could be some nice big boulders in 15 to 25 feet of water," he says. "Many times, transitional bass that have moved from their spawning areas, but not all the way to their summer haunts, will stop there." At this point in the season, he says, it's still too early to start targeting isolated humps far from shore.
Gear Up
For his early-season smallies set-up, Izumi uses a drop-shot rod and reel spooled with six- to 10-pound fluorocarbon. For the most natural presentation of his preferred goby or minnow imitations (in natural hues), he uses sharp #1 or 1/0 wide-gap hooks paired with the lightest weights possible. A good backup offering is a 3½-inch Berkley PowerBait or Phenix tube in a minnow or goby pattern.
Fish the Conditions
When the lake blows up from wind, Izumi heads to shallow water of six feet or less and throws small crankbaits and topwaters for quality post-spawn smallmouth. He seeks out sand/rock transitions, rock-laden reefs and isolated boulders. Under calm conditions, on the other hand, he makes long casts in the same spots with a small swimbait or 2½-inch smoke-with-silver-flake tube rigged on a 1/8-ounce head. "I always cast past the fish and bring the lure in front of it," Izumi says.
Port Robinson, Ontario's Jonathan LePera eagerly awaits the beginning of every bass season.