CANADIAN SPORTFISHING
HOST ITALO LABIGNAN
Italo Labignan's favourite waters include bass, walleye, steelhead, muskie and salmon spots
To compile Outdoor Canada's 2020 fishing hot spots feature story, we turned to our friends at Sportsman Channel Canada. The hosts of 19 Canadian fishing shows agreed to reveal their top choices, along with tips on when to go and how best to tackle the fish. For all the hot spots, see our 2020 Fishing Special issue, or check out the growing list at www.outdoorcanada.ca/2020HotSpots.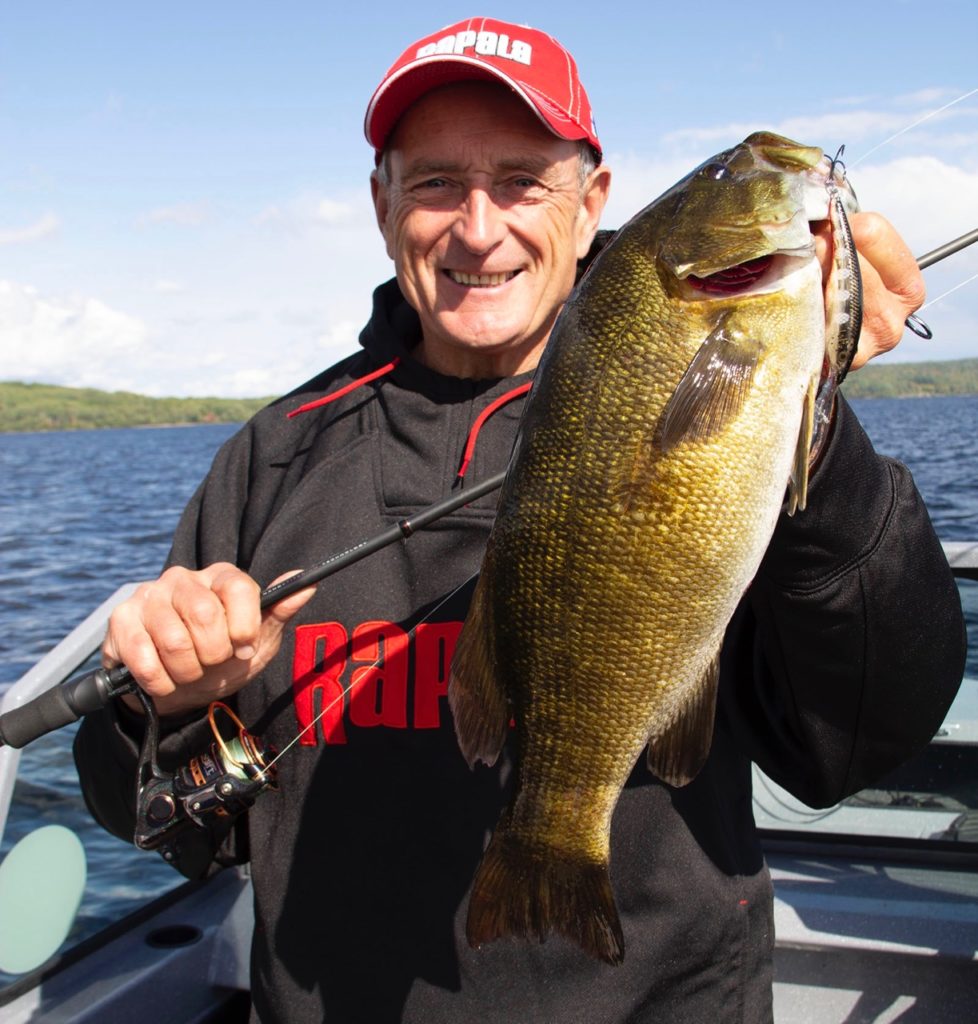 ABOUT THE SHOW
Knowing that anglers of all ages are looking for that extra edge out on the water, host Italo Labignan and guests presents expert tips on fishing techniques, hot spots and conservation practices. Each episode also makes a point of encouraging youths to enjoy the sport. Learn more: www.canadian-sportfishing.com
BARK LAKE, ONTARIO: Smallmouth bass & walleye
THE ATTRACTION: Surrounded by pines and pre-Cambrian shield, this drive-to reservoir has the feel of a wilderness lake.
BEST TIME: June to September
TOP TACTICS: For walleye, long-line troll Rapala Husky Jerks in 15 to 30 feet of water; for smallies, cast cranks around tree stumps at the northwest end.
GODS LAKE, MANITOBA: Northern pike
THE ATTRACTION: Classic northern Manitoba wilderness scenery, complete with endless islands, bays and points to fish.
BEST TIME: Early to mid-summer
TOP TACTIC: Cast four-inch wobbling spoons or Rapala Husky Jerks in any bay or off any point, with some of the biggest fish caught in slightly deeper water.
HAMILTON BAY, ONTARIO: Common carp
THE ATTRACTION: The opportunity to consistently catch carp averaging 15 to 40 pounds.
BEST TIME: November, when the fish feed heavily before the water temps really drop.
TOP TACTIC: Chum an area with groundbait, then fish CarpZoom corn bait on a hair rig below a feeder.
KITIMAT, B.C.: Steelhead
THE ATTRACTION: The large rivers that flow into the Pacific around Kitimat are home to some of the world's top natural steelhead populations. BEST TIME: The fall and winter months. TOP TACTIC: Drift salmon egg sacks (where allowed), imitation eggs or streamer flies, all with single barbless hooks.
LAKE NIPISSING'S WEST ARM, ONTARIO: Muskies
THE ATTRACTION: This maze of deep channels, rocky outcrops and endless islands is peppered with large weedbeds, making it a true musky factory.
BEST TIME: Fall
TOP TACTICS: Cast big bucktails to the edges of large weedbeds, or troll six- to 12-inch body baits down 10 to 15 feet in 20 to 30 feet of water.
MALCOLM ISLAND, B.C.: Chinook salmon
THE ATTRACTION: Fishing out of Sund's Lodge, surrounded by majestic coastal mountains, breaching whales and swooping bad eagles.
BEST TIME: Late summer for a chance at a tyee
TOP TACTIC: In the tidal current breaks, troll frozen anchovy or herring rigs and flashers on downriggers at two to three miles an hour.