This may be Canada's best pike fishing
Some places have big northerns, some have lots of them, but Cree River Lodge has both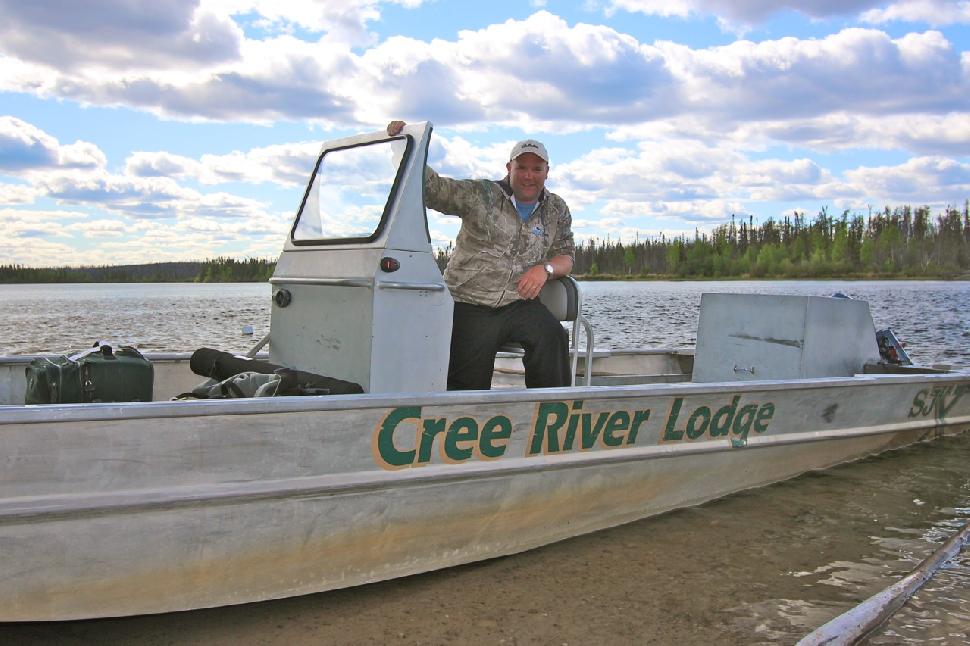 Our second day dawned bright and sunny, so Pat personally took our group of four on a 60-kilometre adventure up the Cree River in his 24-foot jet boat—the only kind of vessel that could make such a journey. Above is the boat, with Babcock at the console.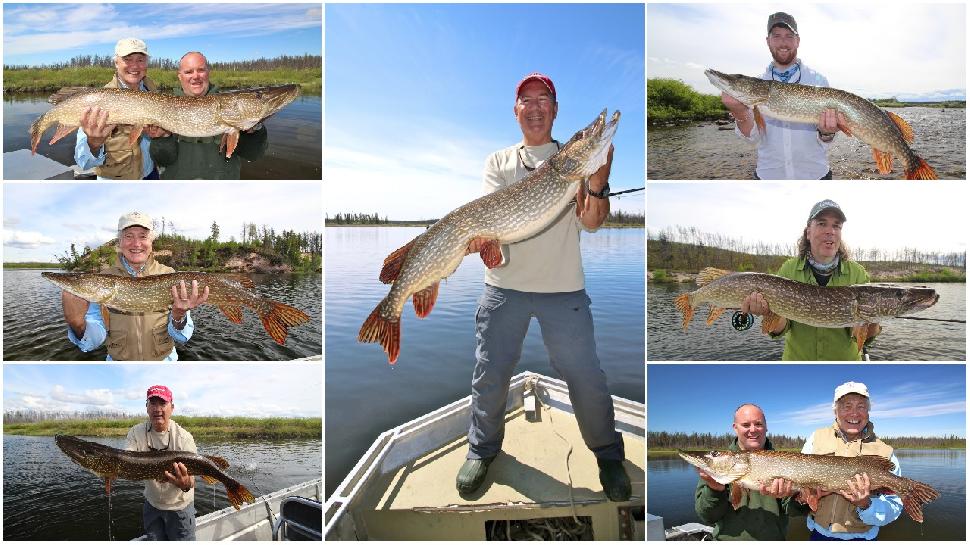 Interspersed with rapids and slow stretches that turn into ponds and small lakes, the Cree winds through the edge of the Athabasca Sand Dunes—a unique and remarkable landscape. It's also pike heaven, and offered up the most mind-blowing day of pike fishing I've ever experienced. For the full story of that day, see Outdoor Canada's 2017 Fishing Special (also now online here).
But the short version is this: our group of four landed seven 40-inch-plus fish on just that ONE day (above), plus at least as many in the mid- to upper 30s. The day's star was Lynn, who nabbed three, straight-up trophy fish, including a 47-inch, 30-pound water wolf (below left, with Babcock on the right).