FAMILY AFIELD
Don't let having young kids keep you from your outdoor escapades, including backcountry hunts. With the right planning, you can bring them along instead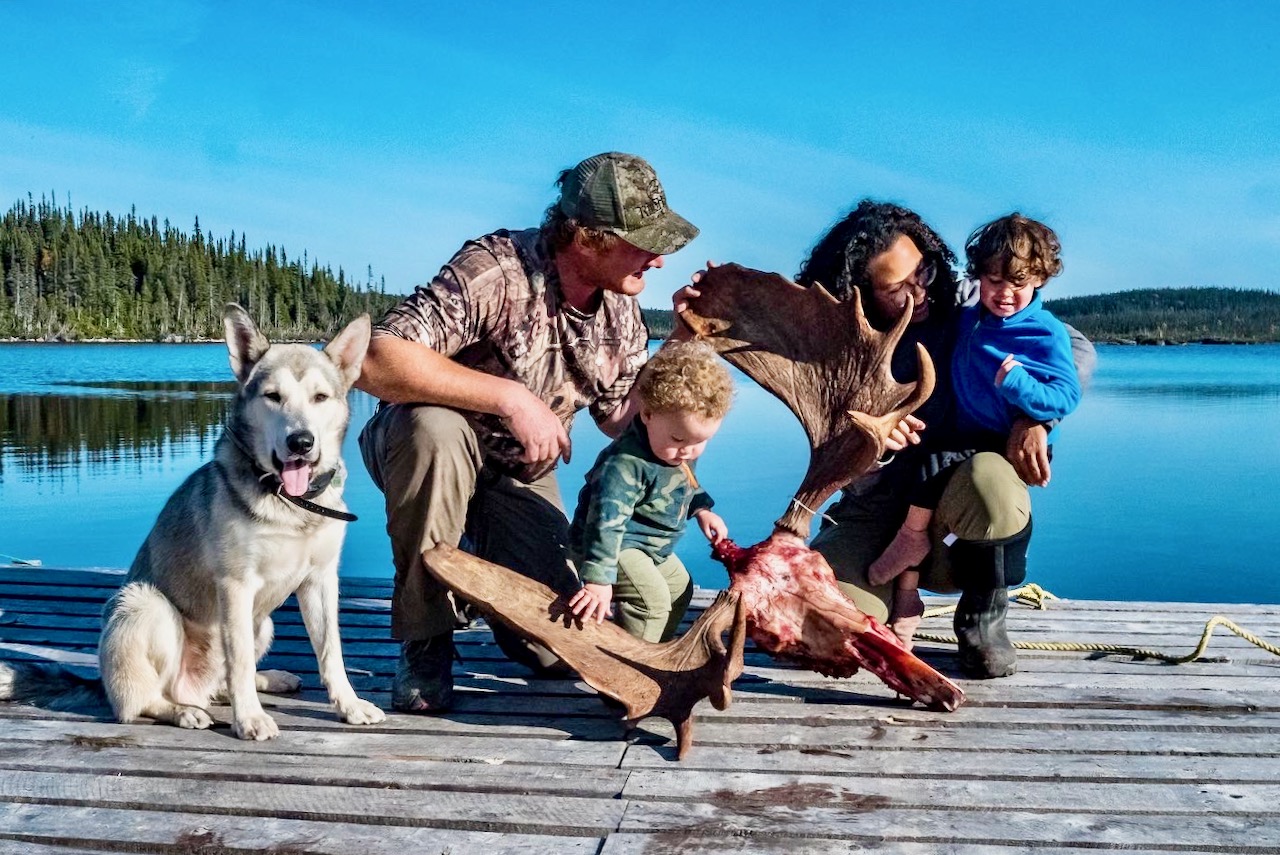 The sun has not yet risen over the mountains to the east as my wife, Tori, and I navigate the icy dock to load our gear, two sons and pet husky into a de Havilland Beaver. It's mid-October 2022, and we're heading to a remote cabin in the interior of Newfoundland's Great Northern Peninsula for a moose hunt. Our adventure didn't begin here on the float plane dock on the peninsula's eastern shore, though.
"They came through Labrador," our hunting outfitter, Leonard Payne of Portland Creek Outfitters, tells our bush pilot as he introduces us. And so we had, travelling by road all the way to Newfoundland from our home in Ontario. During our 10-day overland odyssey, we camped out of our off-grid teardrop camper, and now Tori and I were ready to continue with our boys on the next leg.
"It's rare to see kids of that age come into remote moose camps," Payne tells me as we board the Beaver, motioning to my sons, four-year-old Wesley and 14-month-old Hudson. Maybe so, but as the float plane taxis and lifts off the water, I can see the wonderment in the boys' eyes. I know it's going to be another great experience for our entire family.
Many believe having children means your outdoor adventures must come to an end, but that certainly doesn't have to be the case. Take it from me—I've gone on all kinds of excursions with my kids, and in all seasons. I won't sugar-coat it, though, as it's definitely a lot of work. But the benefits of spending time outdoors with your children are definitely worth it.
Careful planning, outdoor skills and a good mix of bravery and humour are important elements for a successful trip with youngsters. Whether you're interested in camping with your kids for the first time, or you want to step up your hunting (or fishing) game as a family, the following nine tips can help make your next outdoor adventure a success.