MADE TOUGH
A Browning and Zeiss combo for the rigours of mountain hunts
Hunting mountain game is addictive, and you never leave the high country unchanged. There's just something about those lofty alpine vistas that reaches down into your soul and forever etches into your memory. My first mountain hunts date back to an era when the concept of mountain rifles was only a figment of our collective imagination. We all had visions of what such a rifle might look like, but unfortunately, a commercially made model did not exist at the time. But that was then. Today, our options are vastly improved, with many of the major firearms manufacturers now marketing mountain rifles.
Prominent among them is Browning, and one of the newer additions to its well-built and very popular X-Bolt line of rifles is the Mountain Pro Long Range. While this is a production rifle, it includes several features normally associated with more expensive custom models, leading Browning to refer to it as a "semi-custom" rifle. This includes specialized finishing touches and higher-end construction materials.
Let's start with the true carbon-fibre stock. It's filled with noise-dampening foam, making for a more rigid and lightweight stock than you'd find on previous models, such as the X-Bolt Pro. The stock also features a slimmer forend, a slight palm swell on the grip and a splotchy, two-tone Cerakote finish, all adding to the rifle's overall aesthetic appeal.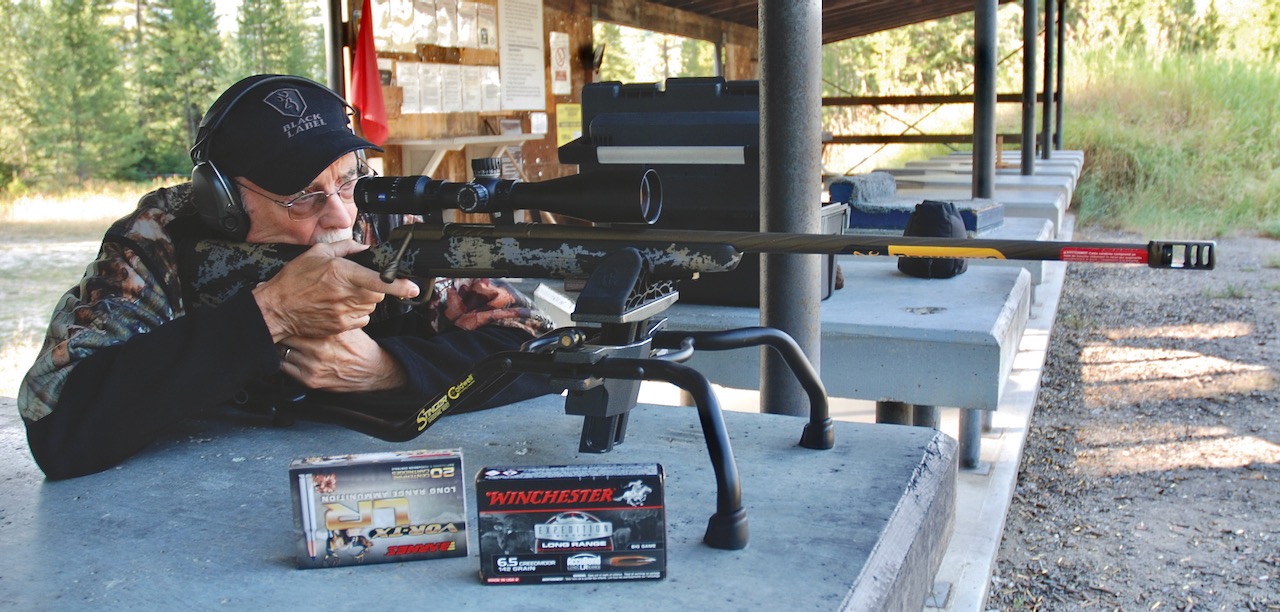 Moving on, the stainless-steel barrel and action feature a Cerakote Burnt Bronze finish, and the barrel is lapped for consistent accuracy and easier bore cleaning, with no break-in required. The spiral fluted, 26-inch, heavy sporter contour barrel also features a threaded muzzle and a Hawg muzzle brake, which promises to reduce recoil by 76 per cent. Then there's the spiral fluted bolt, also with a rust-resistant Cerakote Burnt Bronze finish.
What truly separates the Mountain Pro from previous X-Bolt Pro models, however, is that it weighs a quarter of a pound less. At six pounds 12 ounces, in fact, it's lighter than many standard sporter rifles, even with its 26-inch heavy sporter barrel.
As for standard X-Bolt features, it includes a free-floated barrel bedded in the front and rear of the action to maintain barrel-to-stock spacing for consistent accuracy. It also has a bolt unlock button for improved safety during unloading, a short 60-degree bolt lift, a detachable rotary magazine, a three-lever Feather Trigger, an Inflex recoil pad and, finally, an X-Lock scope mount system that utilizes four screws per base rather than the standard two.
TEST RESULTS
After unboxing my Mountain Pro test model, my immediate question was, is this a mountain rifle or not? Well, the answer depends on your definition of what constitutes a mountain rifle.
Considering its 26-inch heavy sporter barrel, I don't see myself hunting mountain goats or sheep with the Mountain Pro anytime soon, but that's not to say it doesn't have its place in the mountains. This is a well-built rifle that can certainly withstand the rigours of a mountain hunt, making it right at home in any high-country cut block or flatland hayfield where a long-range shot is in the offing.
As for the rifle's overall appearance, I liked the combined look of the slimmed-down styling of the stock, the clean lines, the two-tone finish on the stock and forend, the spiral fluted barrel and bolt, and the Cerakote Burnt Bronze finish on the barrel and action. I also appreciated the Mountain Pro's muzzle-forward balance, no doubt provided by the long, heavy sporter barrel.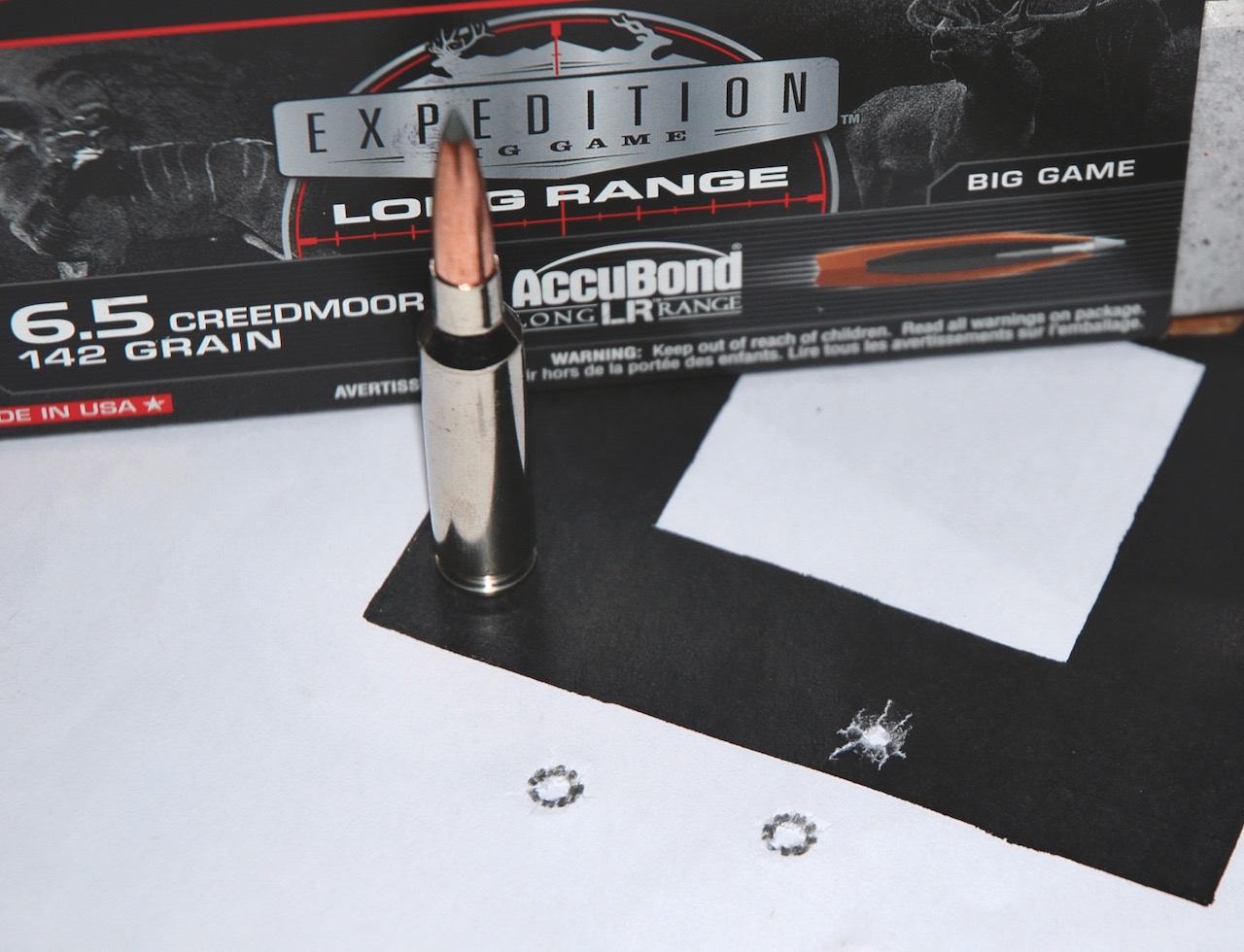 For my test, I attached a Zeiss Conquest V4 6-24×50 scope (see below), torquing all eight Browning X-Lock scope mount screws to 15 pounds. On a postal scale, the combo weighed in at nine pounds two ounces. Next, I checked the trigger pull weight, which was at three pounds 14 ounces. That was a bit heavier than I like, so I adjusted it down to three pounds, where it provided a consistent no-creep break. Finally, I measured the length of the magazine to ensure none of my handloads were too long; I was able to seat all my loads within 0.015 inches of the lands without exceeding the 2.9-inch length.
On the range, my evaluation was broken into two sessions. I first shot a variety of handloads, factory hunting ammo and factory match ammo at 100 yards. I then evaluated the 300-yard potential of the top three 100-yard hunting ammo performers. While my handloads delivered consistent MOA type accuracy at 100 yards with an overall average of 1.039 inches, the results were not what I expected. Not one group approached or bettered a half-inch, while a couple of the factory hunting and match ammo loads did. In fact, Hornady Match 120-grain ELD Match fell just shy of that mythical quarter-inch group. Actually, the rifle liked all of the factory match ammo, with a combined average of 0.538 inches. At 300 yards, meanwhile, Winchester Expedition Long Range 142-grain AccuBond LR separated itself from the pack with a 1.39-inch group (pictured).
Also well worth noting was the lack of felt recoil, akin to shooting a .222 Remington; no doubt the Hawg muzzle brake and the weight of the rifle itself were significant contributors. While very effective, the Hawg was extremely loud, so be sure to wear good hearing protection. What also stood out was the optical quality of the Conquest V4. With the magnification set at 24x, the details on my 300-yard targets were so well defined I was able to make quick and precise dead-on holds. That's ideal for long-range shots when time is of the essence.
All in all, the rugged Mountain Pro Long Range paired with the Conquest V4 offered outstanding performance, making it an excellent choice for game as large as Mountain caribou or even elk—no matter where you're hunting.

RIFLE SPECS
Calibre: 6.5 Creedmoor
Barrel length: 26"
Overall length: 46"
Length of pull: 13 5/8"
Weight: 6 lb 12 oz
Rate of twist: 1" to 7"
Drop at comb: 11/16"
Drop at heel: ½"
Magazine capacity: 4
For the complete test results, go to www.outdoorcanada.ca/mplrtest .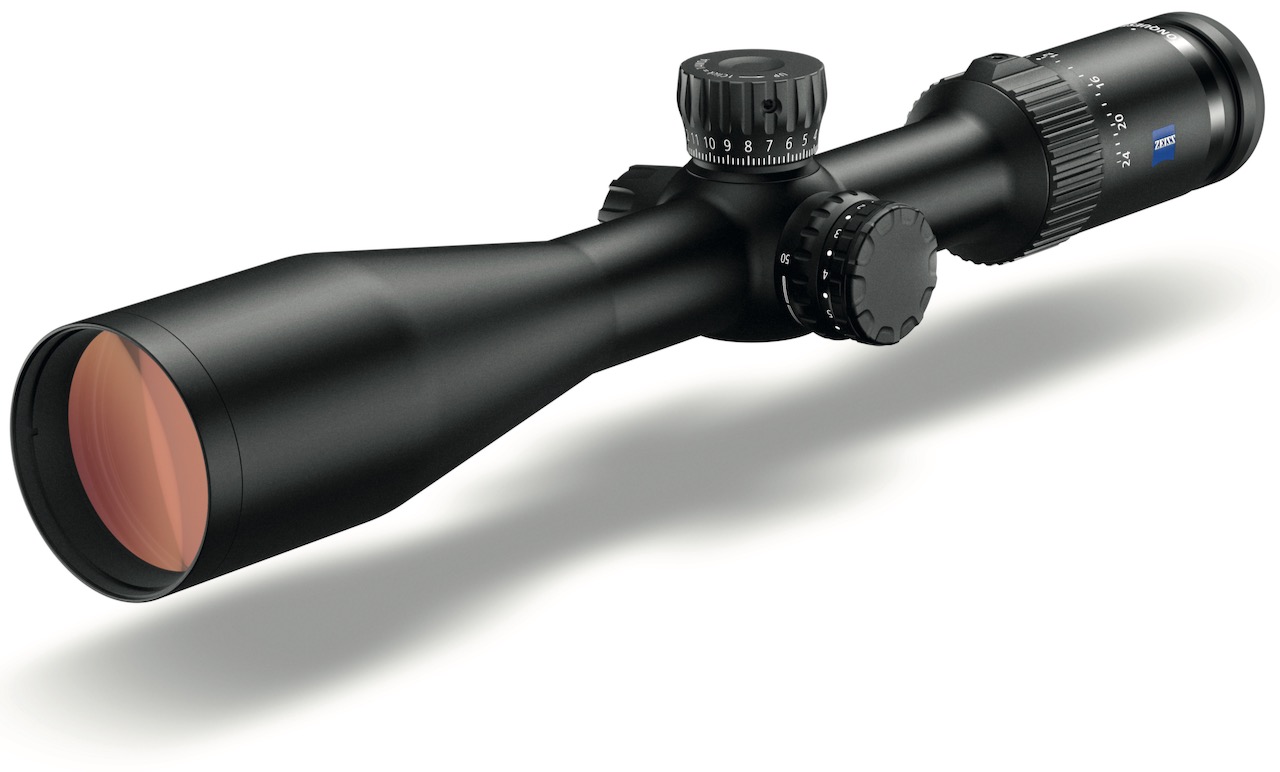 THE CONQUEST V4
Having already been very impressed with the optical quality of the Zeiss Conquest V4 scope, this latest V4 with its new reticle and 6-24x magnification made for an easy choice for this test. Based on the ZMOAi-T20 reticle, which is ideal for hunting in open terrain or over long distances, the new ZMOAi-20 reticle features a thicker reticle line at 24x. That makes the crosshair more visible against dark game, a bonus for those of us whose eyes are not what they used to be.
While 24x is not required on most mountain hunts, I opted for that level of magnification to maximize the Mountain Pro's long-range potential. Weighing just 24.3 ounces, this 50mm objective-lensed scope also features the most powerful magnification in the V4 line.
Although marketed as a lower-priced Zeiss scope, the V4 is not short on quality—I'd be hard-pressed to distinguish between its optical quality and the more expensive V6. Features include a 30mm tube, a target-style elevation turret, 4x zoom, high-definition glass, 90 per cent light transmission and much more. It also offers parallax adjustability between 10 yards and infinity, and comes with a limited lifetime warranty and a five-year no-fault warranty in case of accidental damage.
SCOPE SPECS
Magnification: 6-24x
Tube diameter: 30mm
Objective lens: 50mm
Length: 14.5"
Weight: 24.3 oz
Field of view at 100 yards: 19 to 5 feet
Parallax setting: 10 yards to infinity
Eye relief: 3.54"