Hydatid Tapeworm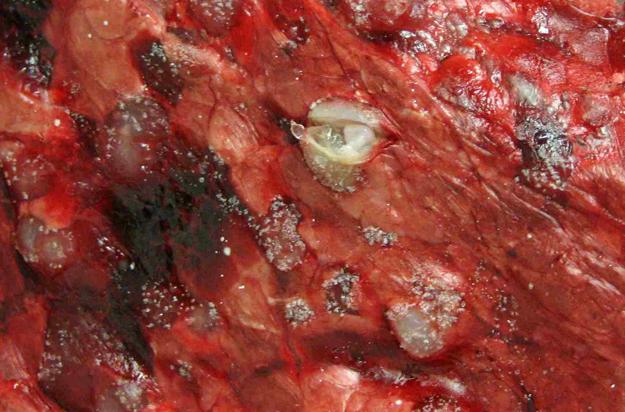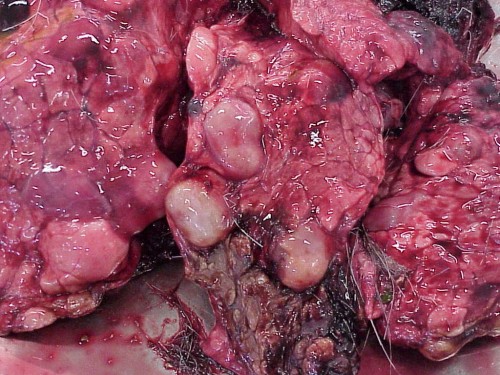 The larvae of these tapeworms appear as large, white cysts that can reach the size of golfballs.
Tick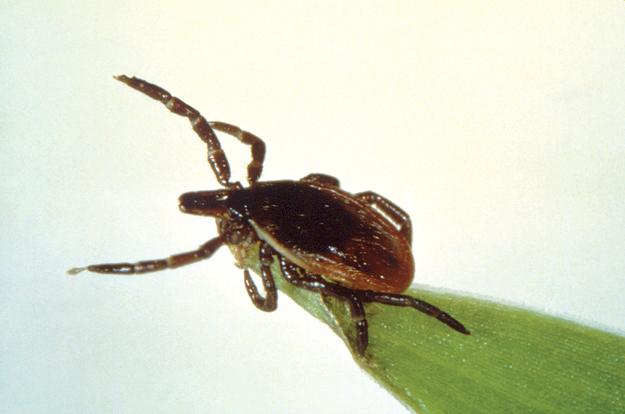 The large variety of species in Canada can pass along an equally large variety of viruses.
Moose Measles
Moose measles are a common wildlife affliction.
Giant Liver Flukes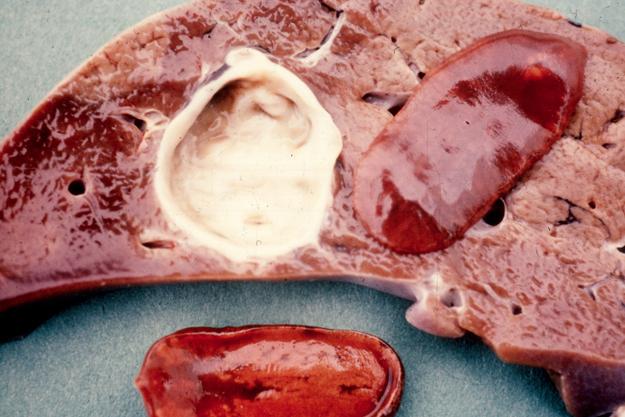 Giant liver flukes pose no harm to some animals, but can disrupt liver function in others.
Liver Blisters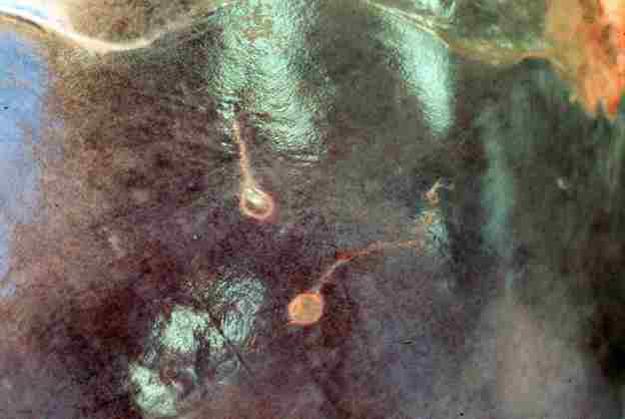 While they don't look too appealing, liver blisters cause no real damage to the animal.
Trichinella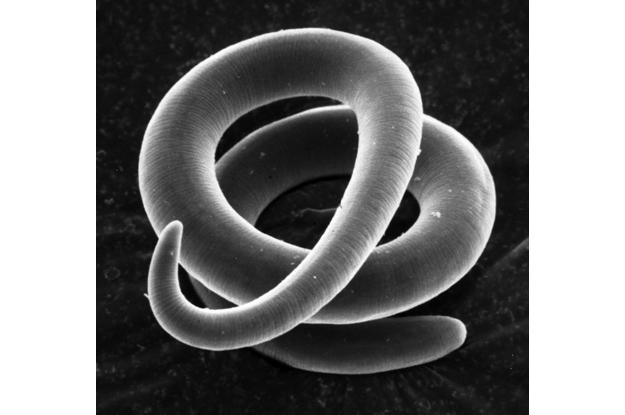 This is a common parasite commonly found in carnivores.
Sarcocystis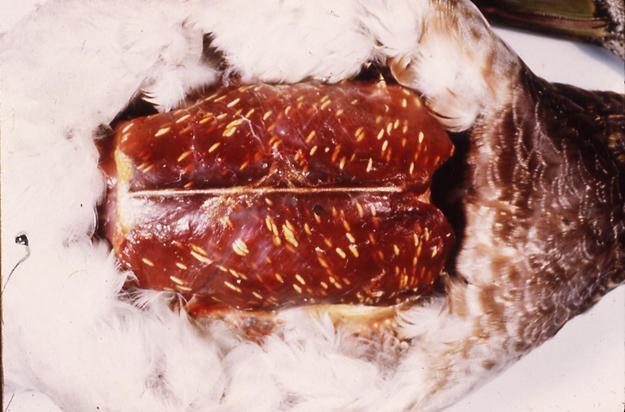 This is a common sight in the breast meat of a bird.
Deer Wart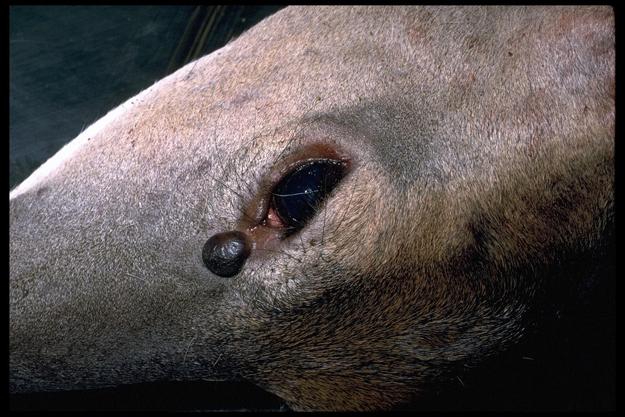 Warts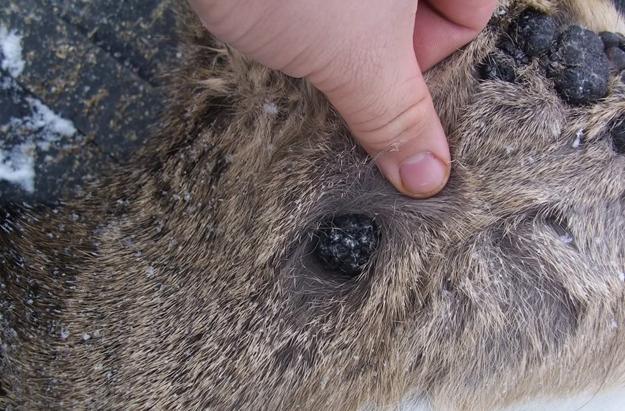 These may look more dramatic than they are harmful.
Deer Ringworm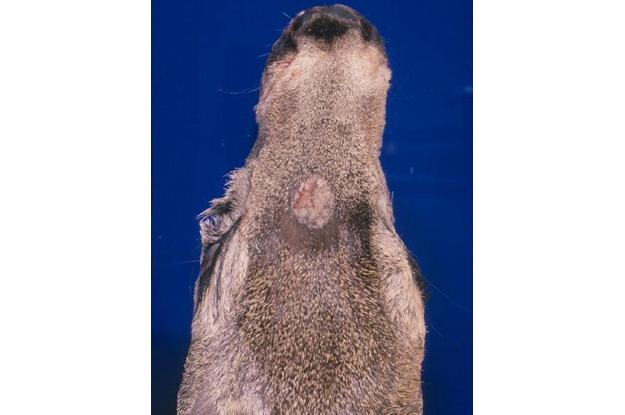 This ailment tends to be more rare, but the effects are almost always seen in the deer's face and legs.
Filarial Worm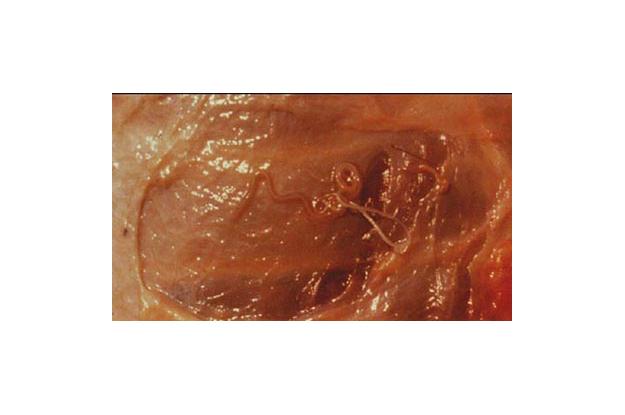 Filarial Worm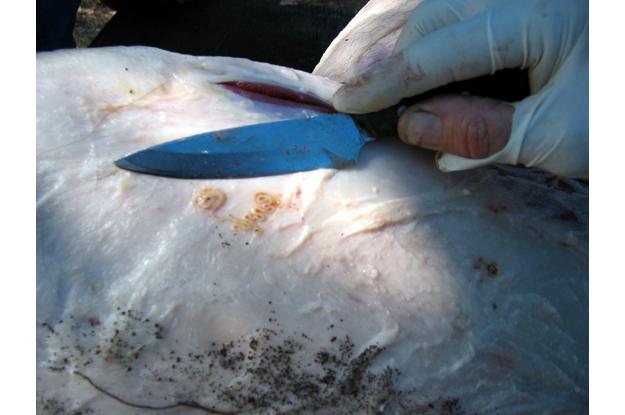 This parasite generally resides in carnivores and ungulates and can cause a number of infectious diseases.
Flea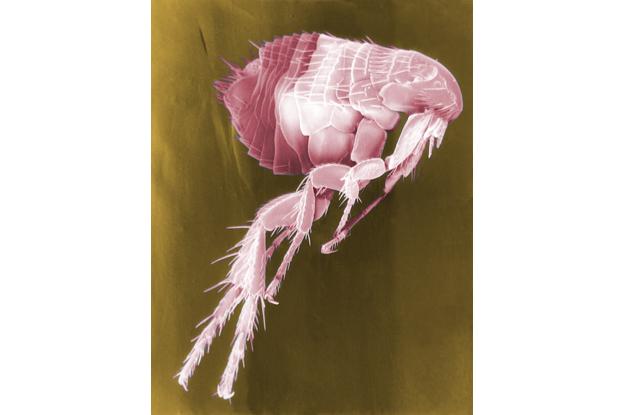 Most small game are hosts to fleas, which can transmit some infectious diseases.
Brainworm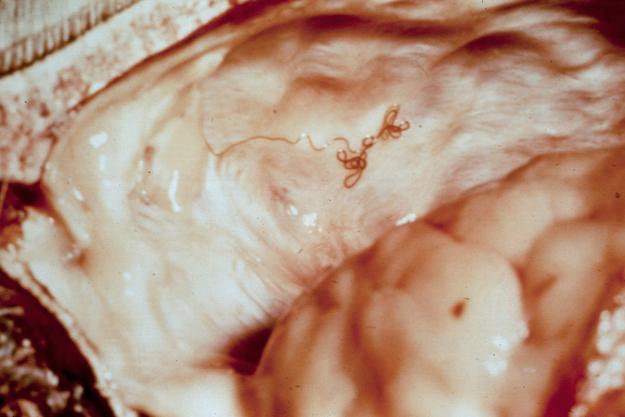 This is commonly found in eastern populations of white-tailed deer.
Abcesses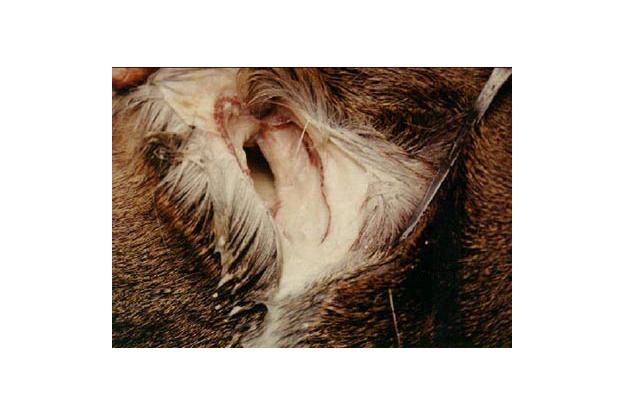 Virtually all animals are prone to abscesses.
Rabbit Blisters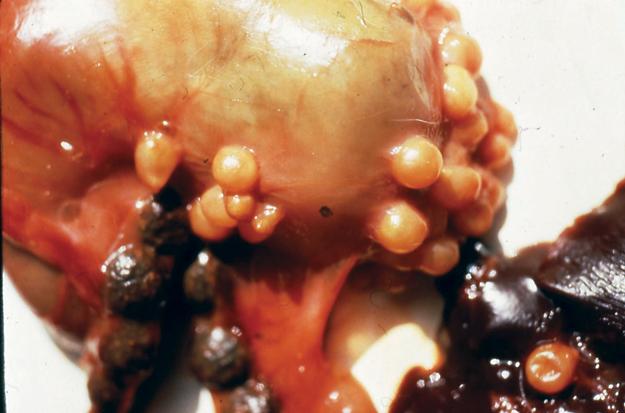 These pea-sized blisters can be found on the surface of organs of rabbits and hares.