Tie one on
What you need to know about equipment, positioning and using straps
Come summer, vehicles with a canoe or kayak strapped to the roof are a common sight on Canadian roadways. Unfortunately, however, not every boat is properly loaded and secured. Here's how to tie down your canoe or kayak to ensure you don't damage it or, worse, cause an accident.
EQUIPMENT
It's worth investing in the correct gear, which includes a vehicle roof rack or foam blocks and webbing straps with cam buckles (two for the hull, and two V-straps with end hooks for the bow and stern).
POSITION
Centre the boat on the roof, or between the rack's crossbars, and parallel to the wheels. Place canoes with the open side down, either on a rack or on foam blocks under the gunnels. Most kayaks fit best in purpose-built J-shaped cradles, which are an easy add-on with most roof racks. You can also place kayaks on curved foam blocks, with the cockpit facing up.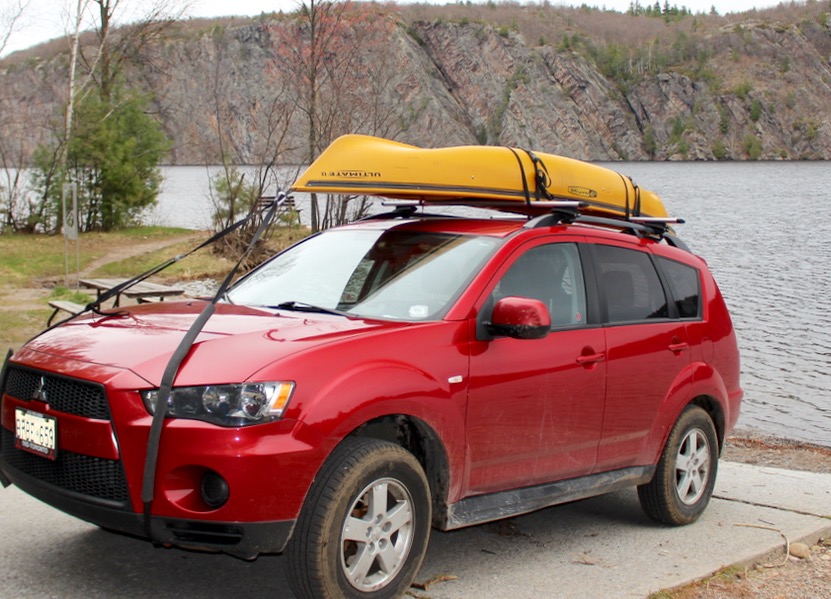 HULL STRAPS
These straps do most of the work of holding the boat tight to the car. When using a roof rack, place a cam buckle against the hull and toss the other end of the strap over the boat. Run it under the roof rack's front crossbar, back up over the boat, under the other side of the crossbar, and up through the cam buckle. Tighten up most, but not all, of the slack. Repeat with a second hull strap on the back crossbar. If using foam blocks, open the car doors and simply run the hull straps over the boat, back through the car interior and into the buckle. Check that the boat is still positioned correctly, then pull the straps tight.
V-STRAPS
Bow and stern straps are essential for keeping the boat from sliding left or right, especially in high winds or at highway speed. Thread the V-strap through the canoe's bow thwart or kayak's carry handle, twist the strap a few times to reduce vibration, then attach the hook to a secure metal point on the vehicle's underside. Once both the driver- and passenger-side hooks are in place, take up the slack. Repeat the process for the stern. After both V-straps are hooked up, pull them tight, but not so tight that the boat bends. Check that the boat is secure by pushing it side to side and up and down on the bow or stern. If the car rocks, but the boat doesn't move, you're ready to roll.
[easy-tweet tweet="Want to go viral in footage of dash-cam highway crashes? Simply ignore this advice. But if you want to actually arrive at your paddling destination, we've got a few tips" user="OutdoorCanada" hashtags="paddling, fishing, kayak, canoe"]