CATS ON THE FLY
For a true channel catfish challenge, tackle Canada's whiskered giants on a fly rod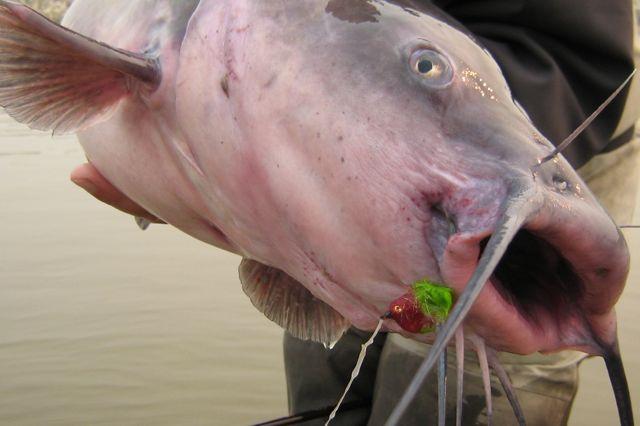 FORAGE AND FLIES
Channel cats eat a wide variety of food. In the Red River, for example, they'll feed on mayflies, caddisflies, leeches, crayfish and forage fish, primarily shiners and shad-like goldeye. No matter where you fish for channel cats, spend some time studying what's on the local menu.
You could also ask experienced local anglers what they use for bait. Cats are opportunistic feeders, so many anglers simply use stink baits or even pieces of hot dog. Find that one old-timer who uses natural bait, however, and you'll have the golden key to mimicking the best forage on the river.
Although I fish for big cats, most of the flies I use are only two or three inches long. One of the most productive patterns on the Red is the reliable old Woolly Bugger, in olive, black or brown. Other top choices include the Prince Nymph, the Montana Nymph in beige, and streamers such as the Black Nose Dace and the Clouser Deep Minnow (in black/white, chartreuse/white, black/red/white or black/orange/white).
Another very popular fly on the Red is my own creation, the DDH Leech in olive, hot olive, brown or black. Easy to tie, it has proven effective for many different fish species (for more, see final slide: "The deadly DDH").