CATS ON THE FLY
For a true channel catfish challenge, tackle Canada's whiskered giants on a fly rod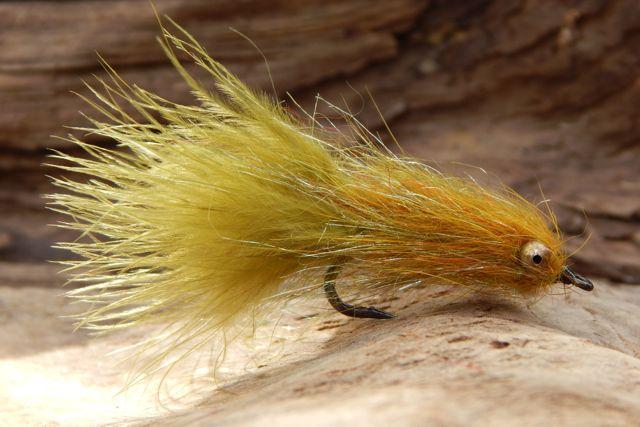 The Deadly DDH
Since developing the DDH Leech in 1995, I've shared the pattern with friends all over the world. To date, 80 species of fresh- and saltwater fish in 12 countries have fallen prey to its seductive powers. The name comes from the first body materials I used: long rabbit hair blended with Diamond Dub Holographic—a finely fibred flash material. To give the fly even more action, tie it to your leader using a loop knot.
Hook: 2X long nymph hook (such as Talon SA-163c), sizes 4 through 8
Eyes: Bead chain, sized to fly and desired sink rate
Tying thread: Size 3/0 to match body colour
Dubbing loop Thread: Size A rod-wrapping thread
Tail: Marabou, 1 to 1½ times the hook length
Body: Rough dubbing loop of Superfly Diamond Dub or DD-fur blend
For full instructions on tying the DDH Leech, see www.outdoorcanada.ca/ddhleech.