Fresh-fish Feasts
Enjoy your hardwater catches right away with these tasty lunchtime recipes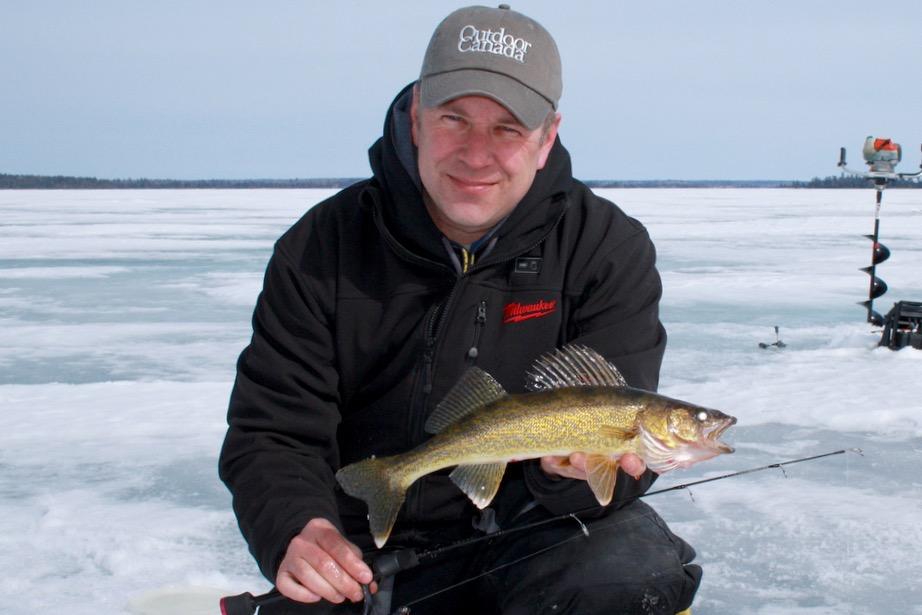 There are countless great recipes for preparing winter's catch of the day in your kitchen, but why not enjoy your fish when it's at its freshest, right out on the ice? Along with a little prep work at home before you head out, all you need to prepare these delicious, easy-to-make lunches is a portable camping stove, some pots, pans, bowls and cooking utensils and, of course, a few fish on the ice. Each of the following recipes feeds four hungry anglers.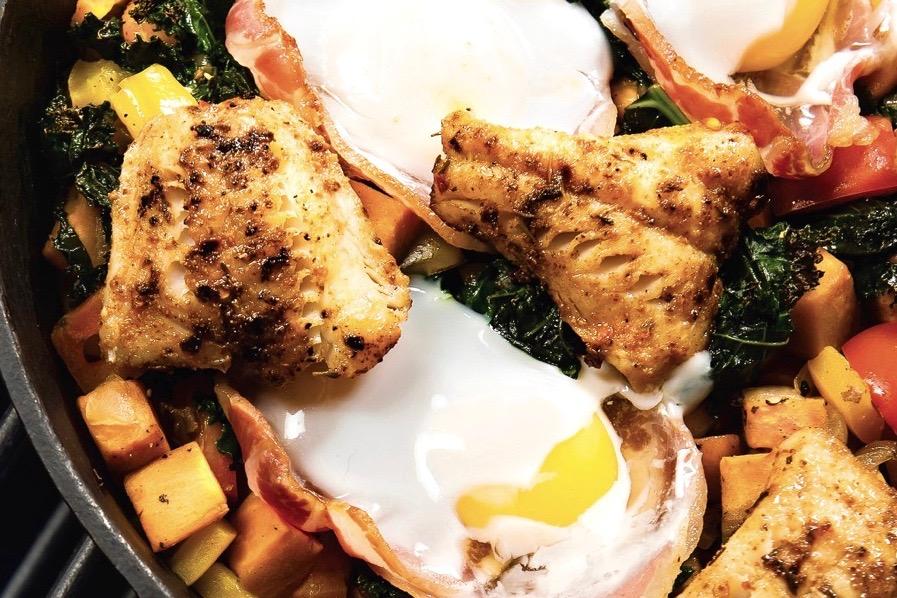 Perch & Potato Hash
At Home
1 onion, diced
1 sweet potato, peeled, diced and boiled until semi-soft
1 red pepper, diced
1 yellow pepper, diced
1 cup chopped packed kale
On the Ice
8 perch fillets
Cajun seasoning
2 tbsp olive oil
3 tbsp butter
4 slices prosciutto
4 eggs
Kosher salt and black pepper, to taste
At Home
Prepare all vegetables and place in travel containers.
On the Ice
Season fillets with Cajun seasoning on both sides, then cut in half.
Heat camping stove to medium heat. Add oil to a 12-inch cast iron skillet and sear fillets for 1 minute on each side; remove and set aside.
Add butter to same skillet and sauté onion and sweet potato until light golden brown. Add peppers and sauté for 5 minutes, then add kale and mix thoroughly.
Make 4 wells in the vegetable mixture. Place one slice of rolled prosciutto in each well, then crack one egg into each well and season with salt and pepper. Reduce heat to low, place perch on top of mixture and cover with lid for 5 to 7 minutes before serving.