ICE EATS
Fuel up for an afternoon of hardwater action with these awesome wild fish and game lunches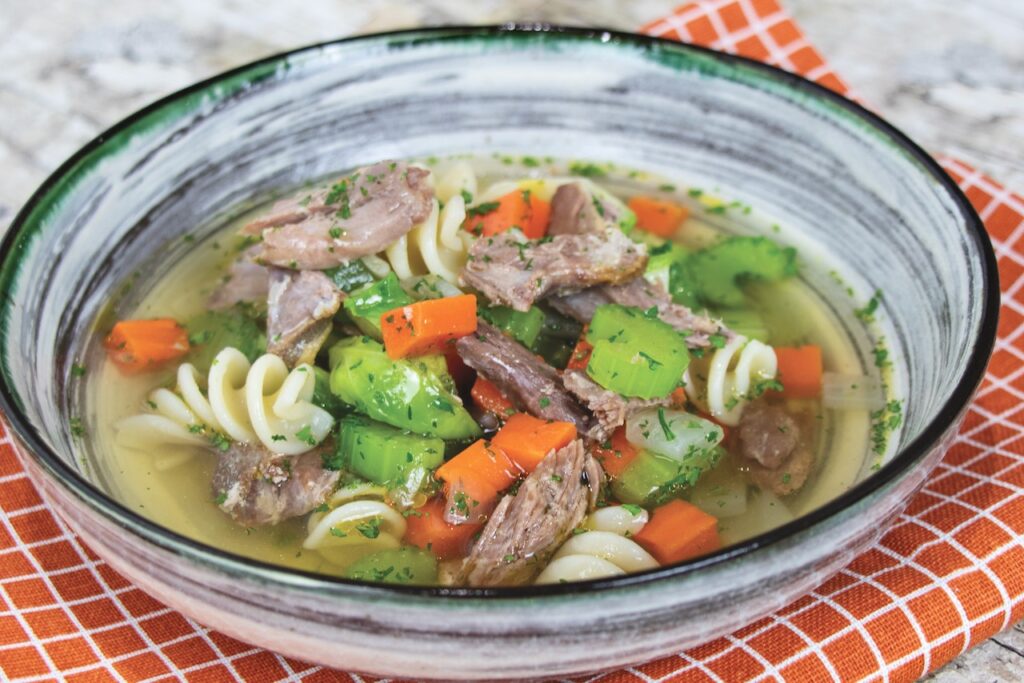 GOOSE NOODLE SOUP
2 raw goose legs
1 cup each diced carrots, celery, onions
½ cup cooked and diced Brussel sprouts
1 cup dried fusilli noodles
900 ml chicken stock
Kosher salt and pepper, to taste
Pinch chopped parsley
Place the goose legs in a pot of cold water and bring to a simmer for 3 hours or until meat is tender. Reserve 1 cup of the broth. When the meat is still warm, pull it apart into small chunks and set aside.
In a separate pot, add the dried noodles to boiling water and cook until tender, then remove and rinse under cold water.
Place the vegetables, goose broth and chicken stock in a large pot and bring to a simmer for 15 minutes. Add goose, noodles, salt, pepper and parsley and simmer for another 5 minutes.
Adjust the seasoning and reheat if necessary before heading out, placing the hot soup in a vacuum-insulated travel container.