WINTERTIME SPLAKE
Splake exhibit a split personality, thanks to their hybrid parentage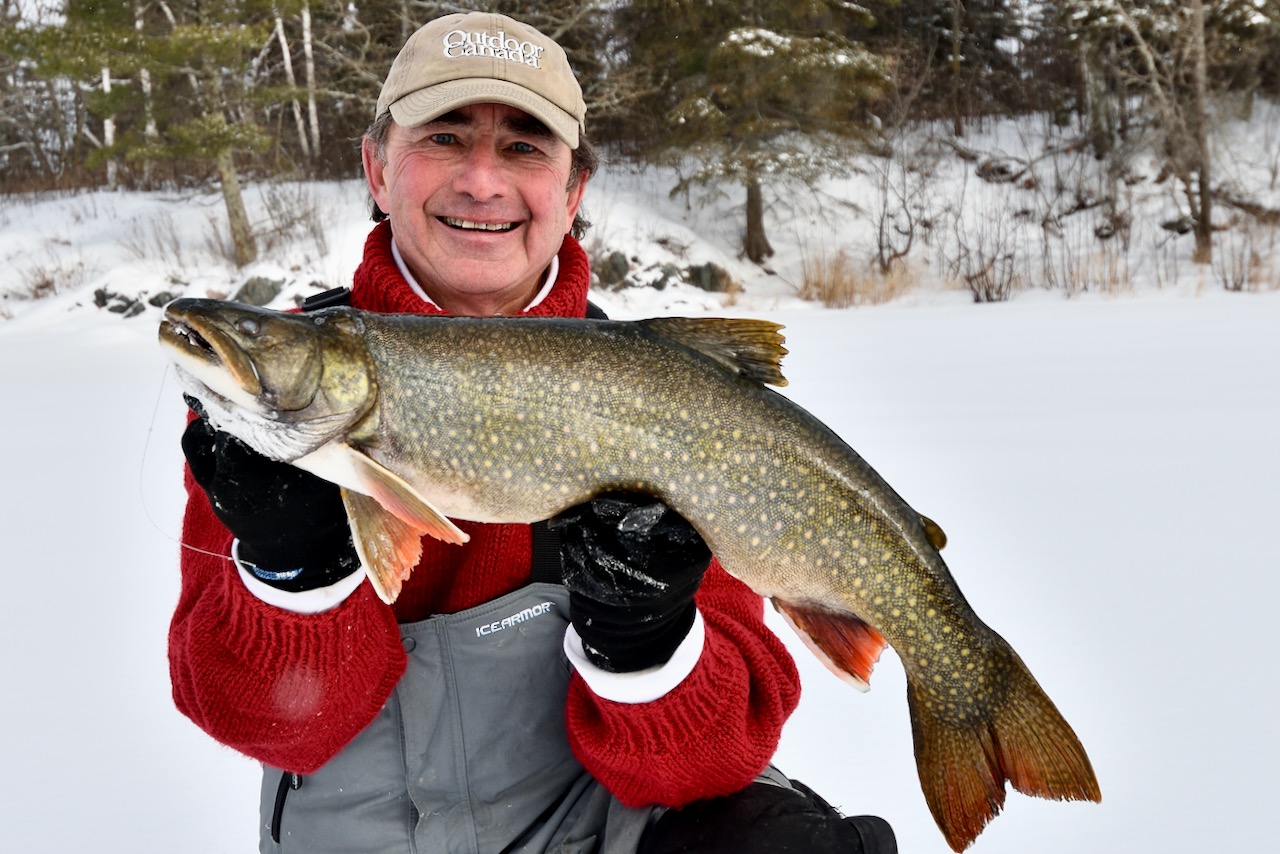 When it comes to catching wintertime splake, the biggest challenge is determining whether they're taking after their brook trout fathers or their laker mothers. If behaving like brookies, splake tend to use shallow shoreline structure and cover. When they're acting like lakers, however, you'll find them out much deeper.
With this in mind, I always look for a long, finger-like underwater point that offers both shallow- and deep-water options. I'll then drill a few holes in five feet of water near shore (especially around fallen trees), a few in the mid-depths, and more out where the point comes to a tip.
To help me quickly figure out where the fish are set up, I'll then systematically move from hole to hole every 15 minutes or so, changing the location of my set line in the process.