THE SECRET OF HIS SUCCESS
Fishing phenom Jeff Gustafson reveals how he became the first-ever Canadian to win the prestigious Bassmaster Classic, the world championship of bass fishing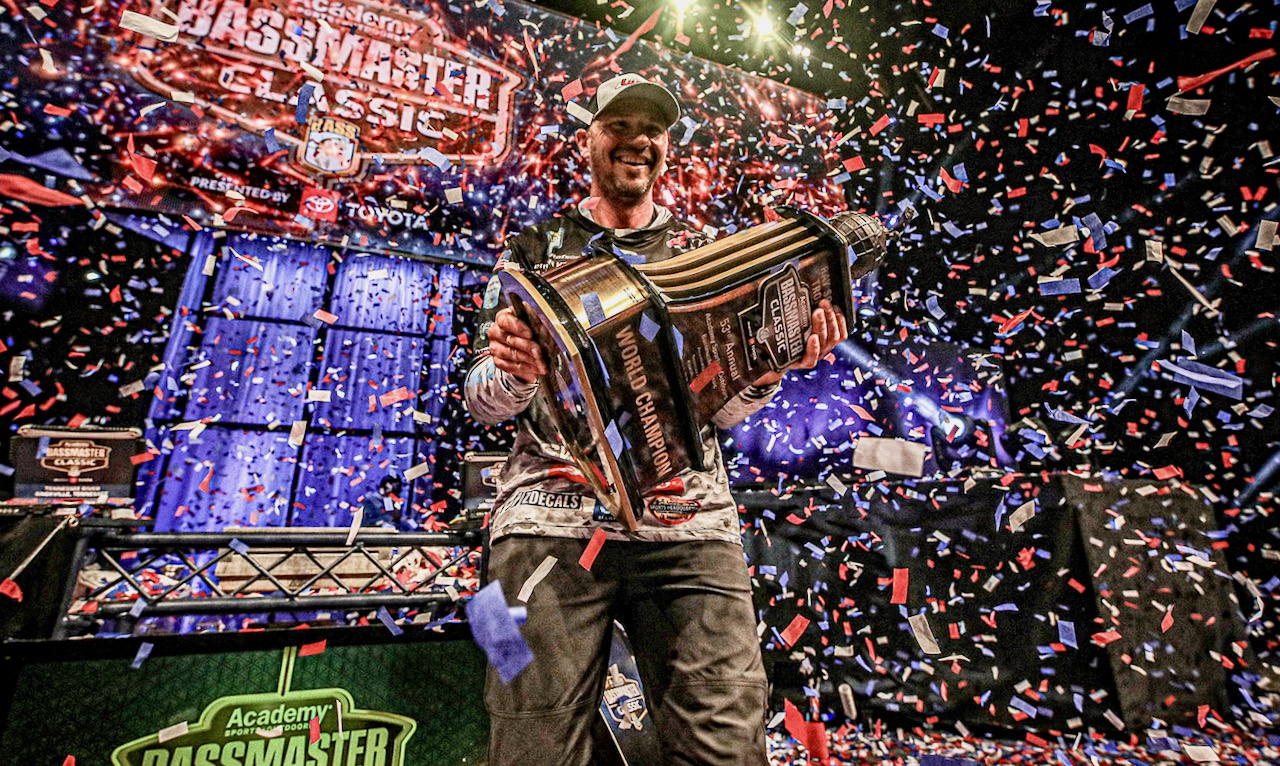 Jeff "Gussy" Gustafson has dreamed about winning the Bassmaster Classic since he was a little kid. I can attest to that because I've known him for more than 30 years. I remember him as a skinny eight-year-old with glasses and an infectious smile, arriving at my house in Kenora, Ontario, after school to take piano lessons from my daughter. He would stay for dinner, help me feed the bass, walleye and crappies I kept in an aquarium in my basement, then rummage through my tackleboxes well into the evening.
It wasn't long before we began fishing together and I started calling him Roland—after bass-fishing legend Roland Martin—because he insisted on flipping every fish he caught into the boat, just like the pros he watched on television. When he dropped by my house many years later to tell me he was embarking on a pro fishing career in the U.S., I never doubted that one day he would become the Bassmaster Classic Champion.
So, imagine how I felt when I heard a knock at my back door early this past April and saw him smiling through the window, holding aloft the Bassmaster Classic's coveted Ray Scott Trophy, the grandest prize in all of competitive bass fishing. Just a week earlier in Knoxville, Tennessee, he'd bested the Classic's field of 55 anglers, catching 42 pounds seven ounces of fish over three days on the Tennessee River—one pound nine ounces ahead of second-place Bryan Schmitt.
Along with the prized trophy, the massive win earned him $300,000, plus $7,000 for weighing the tournament's heaviest one-day bag of fish. After Japan's Takahiro Omori, who took home the Classic trophy in 2004, Jeff is now only the second non-American to win the televised event since it began in 1971. In his own words, here's how he did it.