GUNS & AMMO
Expert advice, appraisals and the fascinating stories behind your firearms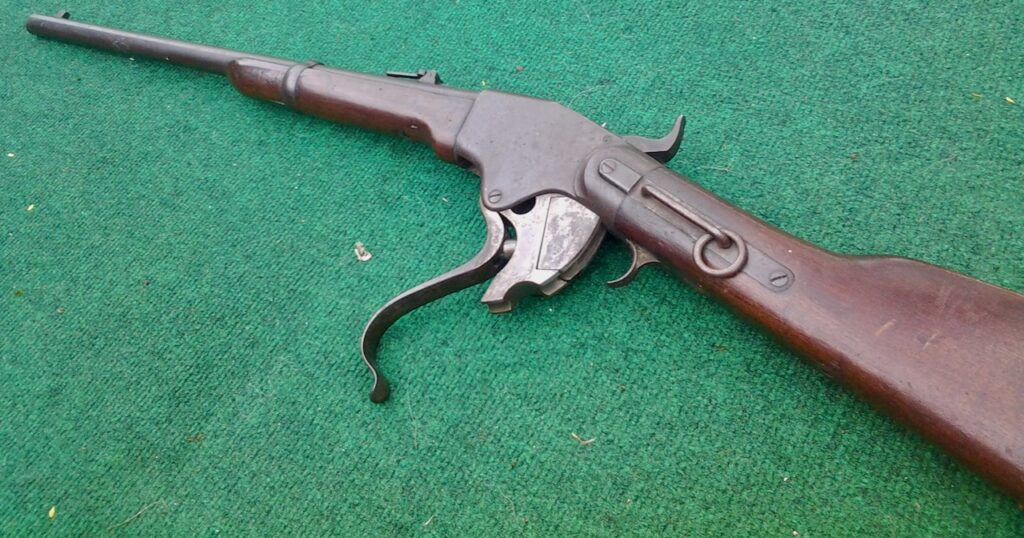 I have an antique rifle (above) and was wondering if you could give me an idea of its approximate value. It's a Model 1865 Spencer repeating carbine, patented March 6, 1860, and manufactured in Rhode Island by the Burnside Rifle Co. Engraved on the gun is #4-299. It also has a saddle ring.
BILL MCNEELY
CARLETON PLACE, ONTARIO
The 1865 Spencer carbine was a modified version of the original 1860 Spencer, which saw use during the American Civil War. The modifications were intended to improve the 1860's reliability and durability. Also, the barrel length was changed from 22 inches to 20, and the bullet diameter changed from 0.52 of an inch to 0.50. It was chambered for the .56-50 Spencer rimfire cartridge, with the .56 referring to the case diameter just ahead of the rim.
The Spencer factory in Boston, Massachusetts, made 18,959 Model 1865 carbines, while the Burnside Rifle Company of Providence, Rhode Island, produced another 30,502. All of the guns were delivered too late to be used during the Civil War; many were later issued to cavalry troops on the western frontier. They were well made, reliable and durable carbines.
Spencers are highly collectible, especially among Americans due to the rifles' connection with the Civil War and the settling of the American West. They are also in demand with Canadian collectors, even though they didn't play much of a role in our history. Currently, it seems any Spencer carbine in functioning condition, even with no original finish, has an asking price of US$2,000 to $3,000, according to U.S. gun trading websites.
Your carbine looks in reasonably good condition, though a serious collector would want to personally examine it, or at least review an extensive series of detailed photographs. Your best option for selling your 1865 would be to go through a well-publicized gun auction (for links, go to www.outdoorcanada.ca/gunauctions).