Perch paella
Give your winter's catch some spicy Spanish flair
Perch is a naturally sweet and delicate fish, but with this recipe, it's transformed into a spicy and hearty meal. Paella is a traditional Spanish dish of saffron-seasoned rice combined with a variety of meats and/or seafood. It's named after the special two-handled pan in which it's prepared and served. For this recipe, however, I use my trusty cast iron pan, as it holds the heat better that any other pot I own. Be sure to use long-grain rice rather than short-grain or instant rice, which will turn into a gluey mush. Serves 4.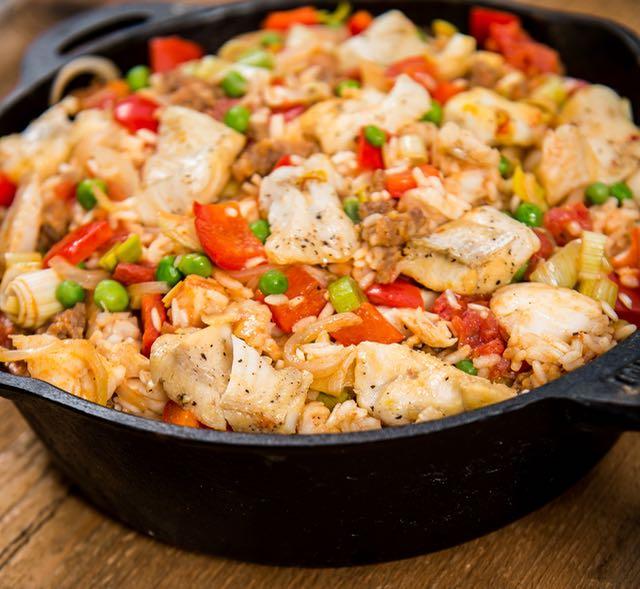 1 lb perch fillets
2 chorizo sausage
¼ cup olive oil
1 onion, sliced
2 cloves garlic, finely chopped
1 red pepper, diced
½ cup diced leeks
1 cup long-grain rice
2 cups water
1 can (443 ml) chopped tomatoes
Pinch saffron
Pinch salt
½ cup peas
Dice perch into 1-inch chunks, and remove ground sausage meat from casing.
Add oil to pan over medium heat and sauté onion and chorizo until meat is browned and crumbly. Add garlic, red pepper and leeks and sauté for one minute.
Add rice and stir to combine, then add water, tomatoes, saffron and perch. Bring to a simmer, add salt and cover with tin foil or lid.
Reduce heat to low and cook for 20 to 30 minutes, stirring frequently for the first 10. Remove foil, add peas and stir. Cover and cook for another two minutes, then serve.
For the glass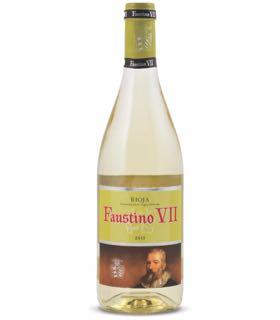 This bold dish pairs well with a simple wine featuring moderate aromas of apple, pear and peach, and just the right amount of acid. A young, fruity Rioja, such as Faustino VII Blanco, makes for a perfect match.