ARTICHOKE PERCH BAKE
A freshwater fish twist on a classic comfort food dish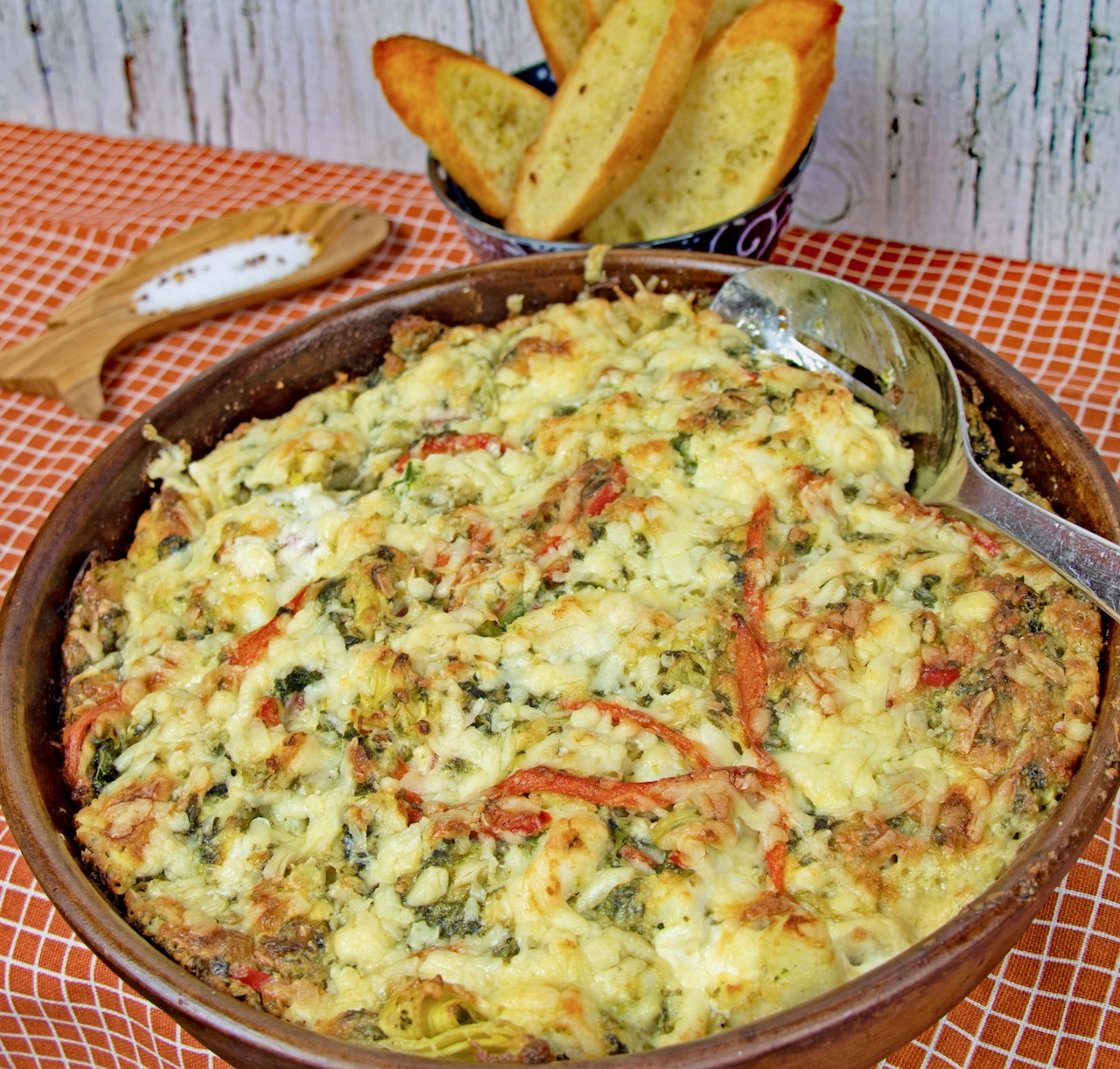 RECIPE & PHOTO BY CAMERON TAIT
Everyone loves comfort food, and nothing warms the heart and soul quite like a classic artichoke and spinach bake with crab or lobster. But why not substitute the shellfish with your next catch of yellow perch? Don't let the simplicity of this one-pan dish fool you—it's almost guaranteed to have your guests pleading for more. Serves 6
8 oz cream cheese
½ cup mayonnaise
14 oz tin canned artichokes, cut in quarters
1 red pepper, sliced
1 tbsp diced jalapeno, seeds removed
3 green onions, chopped
6 oz white cheddar cheese, grated
¼ cup grated Parmesan cheese
1 cup frozen spinach, drained well
6 perch fillets, cut into thin slices
2 tbsp flour
Salt and ground black pepper, to taste
Zest of ½ lemon
2 oz grated Swiss cheese
Toasted baguette slices
Pre-heat oven to 375°F. In a large mixing bowl, combine the cream cheese and mayonnaise, stirring well.
Add the artichokes, red pepper, jalapeno, green onions, cheddar, Parmesan and spinach, and stir well. Then add the perch strips, flour, salt, pepper and lemon zest, combining gently.
Place the entire mixture in a 12-inch oven-proof dish, sprinkle with the Swiss cheese and bake for approximately 45 minutes or until it's lightly bubbling. Serve with the baguette slices.
FOR THE GLASS
Served well-chilled, Ontario's Trius Sauvignon Blanc VQA makes a crisp accompaniment for this fish and cheese dish with its refreshing floral notes of gooseberry and passion fruit, and hints of herbs and nuts.