BEET & VODKA CURED TROUT
Forget the oven or stove-top with this delectable fish dish
Recipe & photo by Cameron Tait
This cured trout recipe is similar to the Swedish dish gravlax, which uses salt and sugar to cure the fish. With this recipe, a beet is also used to impart a sweet and earthy flavour to the trout, with its sugar content contributing to the curing process. Add vodka and fresh dill, and the taste balances out perfectly. Serve this delicacy with fancy crackers and a tangy honey mustard sauce, and your guests will think they are at a black-tie gala. Serves 4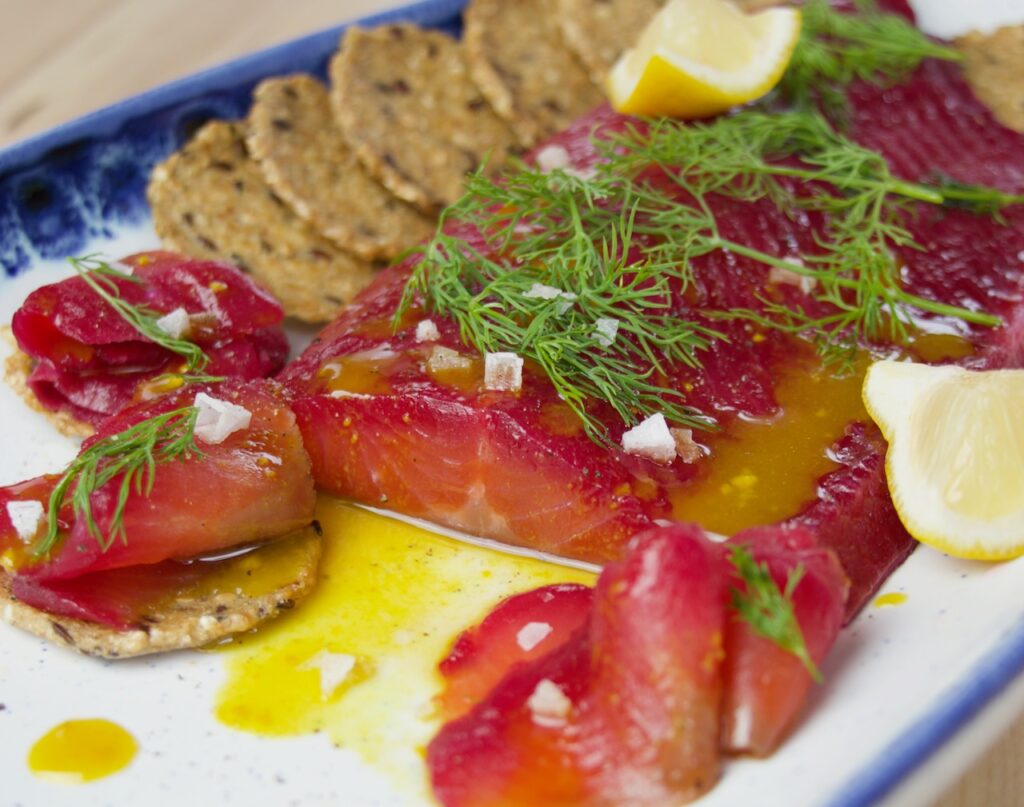 1 medium red beet
¼ cup kosher salt
1/3 cup white sugar
1 oz vodka
1 trout fillet (any species), skin on
Fresh dill sprigs
HONEY MUSTARD SAUCE
2 tbsp honey
1 tbsp yellow mustard
GARNISH
1 lemon, cut into wedges
Flaked salt
Pita chips or crackers
Peel the beet, then shred it with a grater into a mixing bowl. Add the salt, sugar and vodka, mixing to combine.
Cover the bottom of a baking pan with a long sheet of plastic wrap, then place the trout skin side down (keeping the skin on makes it easier to slice the trout after the curing process). Evenly spread the beet mixture over top of the trout, then sprinkle with dill sprigs.
To keep the moisture on top of the fillet, cover with a paper towel then wrap completely with plastic wrap. Place in the fridge for 36 hours.
Combine honey and mustard, then set aside.
Once the trout has cured, wash off the beet mixture and dab dry with paper towel. Starting at the tail, slice the trout as thinly as possible at an angle, using a long, thin knife. Place the slices on a serving tray, garnish with lemon and flaked salt, and serve with honey mustard sauce and pita chips.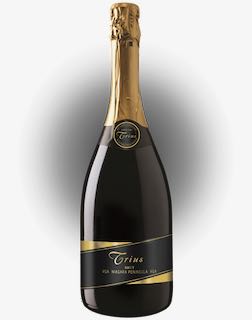 FOR THE GLASS
An extra-dry VQA bubbly from the Niagara Peninsula's Trius Winery, Trius Brut features crisp flavours of citrus and apple, making it a great pairing for fish dishes. Crafted in the méthode classique with a blend of Chardonnay and Pinot Noir, it's best served chilled.