Morocco Goose
Cooked to tender perfection with a tasty blend of spices
One of the most interesting things about cooking is that it doesn't have to be boring, and this North Africa-inspired goose dish is certainly no exception. Bursting with unique flavours, it calls for just a few—albeit critical—spices. And trust me, you don't want to omit any of them. Serves 4.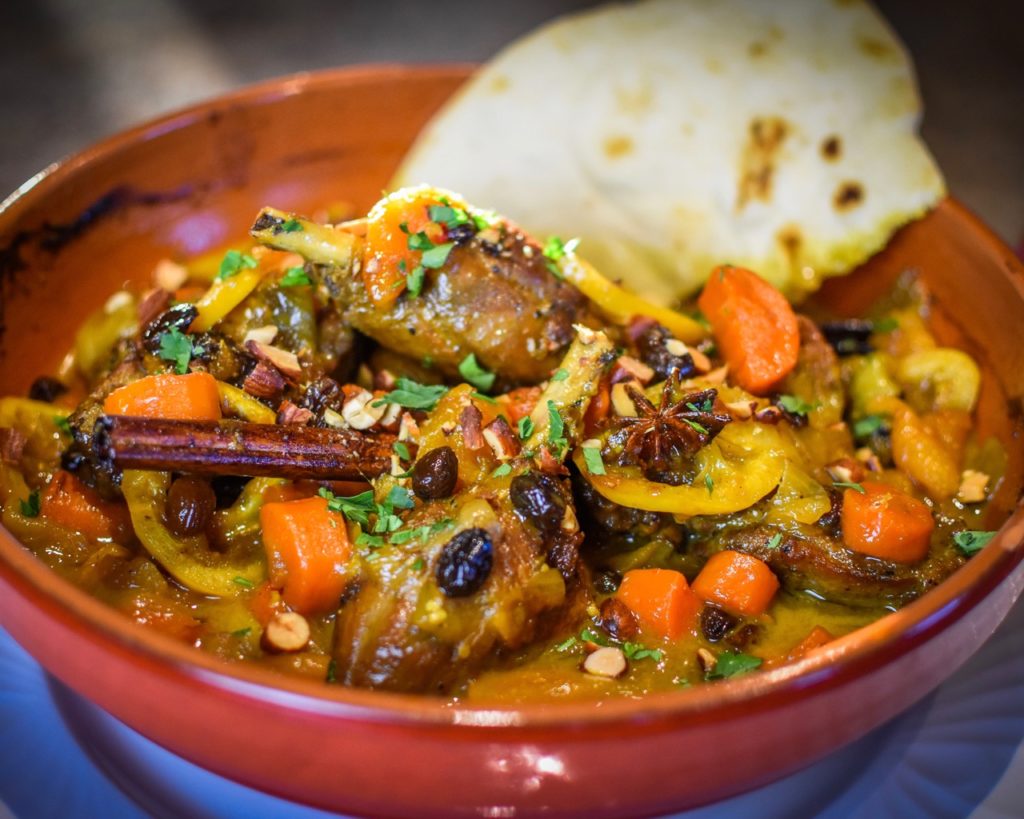 1 goose, plucked and cleaned
Kosher salt and pepper, to taste
1 onion, large dice
3 carrots, large dice
2 tsp chopped garlic
2 cups goose or chicken stock
1 lemon, sliced
2 cinnamon sticks
1 tsp ground ginger
2 whole star anise
1 tsp whole fennel seeds
½ tsp ground coriander
½ tsp ground cloves
1 tsp turmeric
½ cup halved apricots
½ cup raisins
GARNISH
¼ cup chopped almonds
Chopped parsley
Remove goose breasts, trim off excess fat and cut in half. Remove legs, separate thighs and trim off excess fat. With a sharp knife, lightly score the breasts and thighs to help with fat rendering and presentation.
Rinse goose parts in cold water and place in a stockpot. Fill pot with cold water until goose is just covered, then bring to a simmer. Cook for 2 hours, then strain, chill and set aside the resulting stock.
Season goose with salt and pepper, sear in a heavy-bottom pot until golden brown on all sides, then remove. Add onions, carrots and garlic to pot and sauté for 5 minutes. Add stock and remaining ingredients (except for garnish) and bring to a simmer.
Return seared goose to pot, cover with a tight-fitting lid and cook for 3 to 4 hours, or until very tender.
Garnish with almonds and parsley, and serve with warm naan bread.
To watch Chef Cameron Tait prepare this dish and others, go to www.outdoorcanada.ca/food.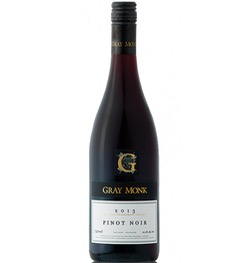 FOR THE GLASS
With its bouquet of red cherry and red currant, this Pinot Noir from the Okanagan Valley, B.C.'s Gray Monk Estate Winery pairs nicely with the apricot and spice flavours of this dish. It's best served slightly cool.