ON TARGET
Sako's S20 aims to satisfy both hunters and precision shooters
Renowned for its high-quality bolt-action hunting rifles, Finland-based Sako conceptualized an entirely new rifle in 2020. What emerged was the S20, offering a hybrid modular system for both hunting and precision shooting. At the heart of the S20 are the interchangeable hunting rifle stock and the tactical precision rifle stock with a single-barreled action. The hunting stock sports a thumbhole-style pistol grip, while the precision stock resembles the Sako TRG stock. Another departure from tradition is the Picatinny rail machined directly into the receiver.
The guts of the S20 consist of an internal aircraft-grade aluminum frame, to which all the accessories are attached. Each rear stock has a corresponding independent fore-end also designed for either hunting or precision shooting, although they can be mixed and matched to suit your needs. Both rear stocks feature an adjustable cheek piece for perfect scope alignment; they are also adjustable for length of pull. On the precision-shooting stock, the height and angle of the recoil pad can also be adjusted.
The match-grade barrel is cold-hammer forged, enhancing durability, accuracy and improved barrel life, with no break-in. The trigger, meanwhile, can be moved either forward by 4mm or backwards by 3mm to accommodate different hand sizes. The pull weight is adjustable from two to four pounds, with the wide and smooth trigger design offering improved sensitivity.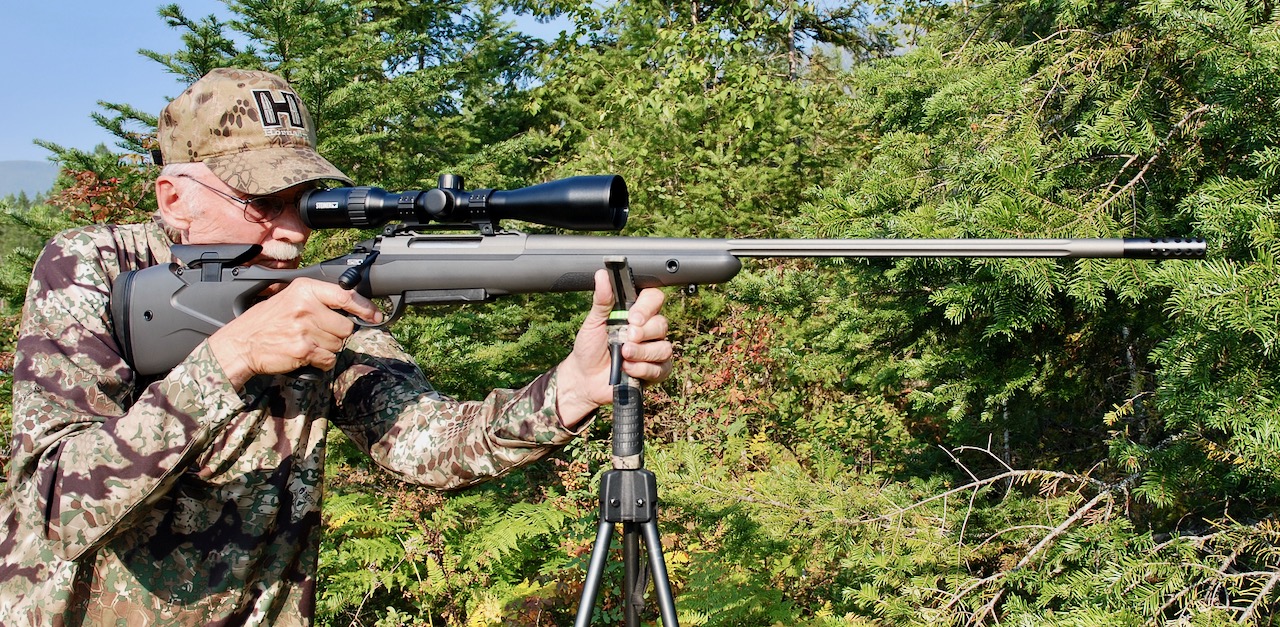 Manufactured out of high-grade stainless steel, the bolt features three locking lugs and an interchangeable bolt handle. As for the lengthy double-stacked magazine, it offers reloaders the opportunity to improve accuracy by extending the overall cartridge length. Combined with cartridge support at the shoulder, that extra length will also prevent damage to bullet tips from recoil.
TEST RESULTS
My test rifle in 6.5 Creedmoor sported the hunting rifle stock, and with a Steiner Predator 4 4-16×50 scope in place, it weighed in at nine pounds 14 ounces. The trigger pull weight was so precise it only varied between three pounds 7.1 ounces and three pounds 7.8 ounces; it was also free of creep and overtravel. What a great trigger.
Out of the box, the rifle fit me so well I didn't need to adjust the stock. However, the bolt and action—while smooth as expected—felt and appeared long for a short-action cartridge. Here, the S20 departs from Sako's norm of using cartridge length to determine the action length. Instead, it uses a one-size-fits-all approach, which resulted in the bolt being three-quarters of an inch longer than a standard short-action bolt. The rifle was also equipped with a muzzle brake, which contributed to the lack of any notable felt recoil and made it a joy to shoot.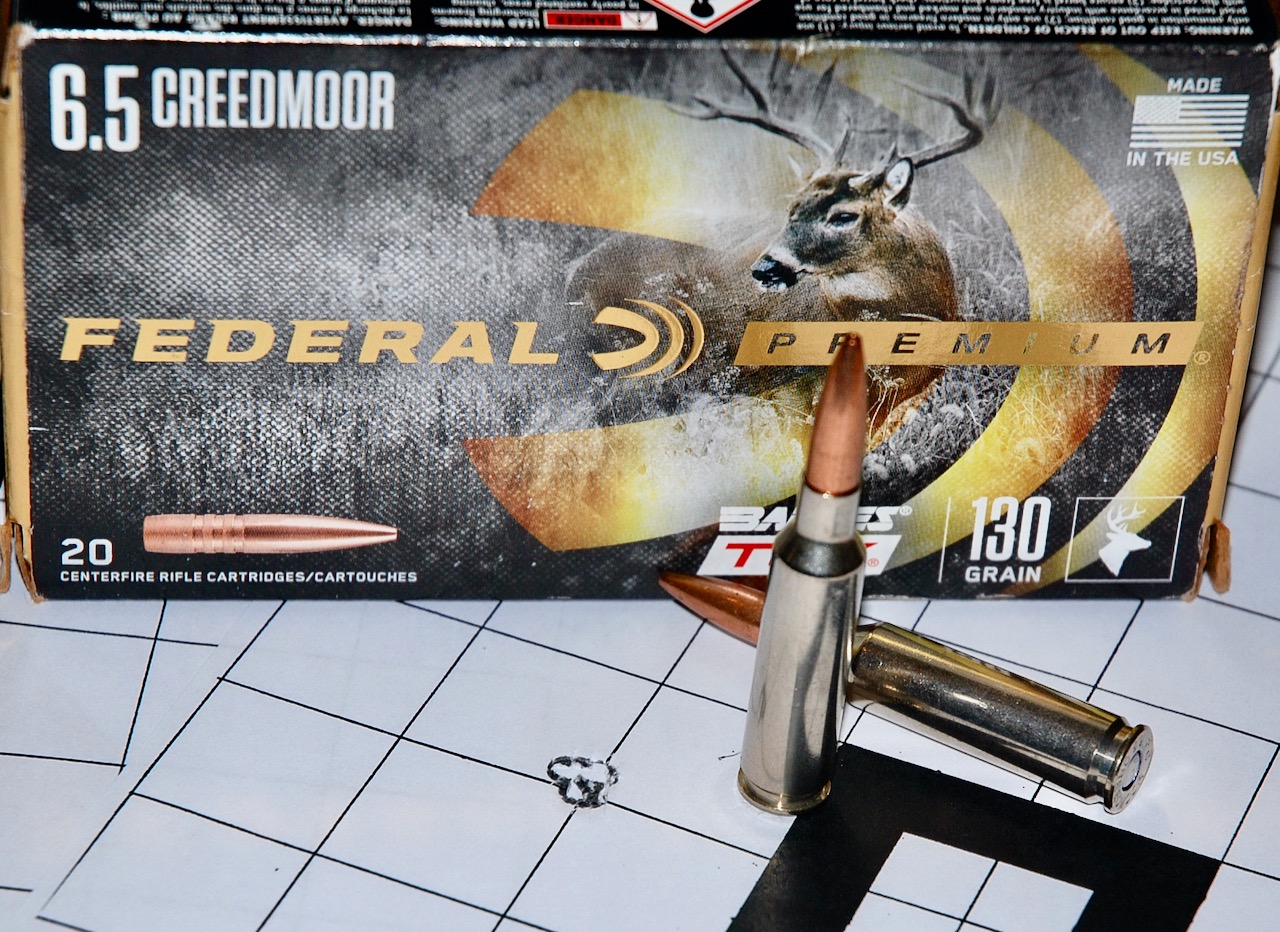 While a bit heavier than I would prefer, the S20 is a flat-out shooter (above). My six handloads averaged 0.847 inches, with the best—120-grain Barnes TTSX—shooting into less than a half-inch. The 11 factory hunting loads I tested bettered that still with a 0.709-inch average. Federal's 130-grain Barnes TSX was the best of the lot, shooting a virtual one-hole 0.160-inch group. Finally, my three factory match choices performed as expected, providing the best overall average of 0.433 inches; Hornady Match was the best, shooting into a 0.185-inch group.
When overlapped, I could place my six handloads, 11 factory hunting loads and three factory match loads into a two-inch square. That's 20 different loads totalling 60 consecutive shots into a two-inch square. Wow! That certainly places the S20's accuracy within target rifle parameters, and within the top 10 per cent of all the hunting rifles I've ever tested, including varmint rifles.
As for the hunting ammo, the choice all depends on the game you're hunting. Other than Hornady's 129-grain SST Superformance showing incipient signs of pressure, you won't go wrong either Federal's 130-grain Barnes TSX (0.160 inches), Winchester's 142-grain Expedition AccuBond LR (0.334 inches), Hornady's 120-grain Outfitter GMX (0.553 inches) or Sako's 130-grain Gamehead Pro Tipped Gameking (0.455 inches). Clearly, the S20 is one fine shooter.
THE SPECS
Calibre: 6.5 Creedmoor
Overall length: 45.13″
Weight: 8 lb 4 oz
Barrel twist: 1:8″
Trigger: 2 to 4 lb (adjustable)
Length of pull: 13.5″ (adjustable)
Drop at comb: Adjustable
Magazine capacity: 5