Nicholas Kost
Sponsored
Deeper Smart Sonars are wireless, castable, portable fish finders, specifically designed for casting or trolling from a small boat, kayak, canoe or for fishing from shore. Unlike traditional fish finders, the unit transmits data to a smartphone, instead of an integrated display.
Deeper sonars use an internal wi-fi system that communicates the sonar data to a smart device, not Bluetooth technology. It gives a far greater connectivity range and allows using Deeper sonar even in remote areas without cellphone service.
The Deeper PRO+ 2 is quite an improvement from the older model Deeper PRO+. Both the PRO+ and PRO+ 2 transmit data up to 100m/330ft, but the most significant advancement is the triple beam scanning angles.
Both the working time and charging times have been improved. The unit is lighter which benefits both casting distance and accuracy. The temperature range is consistent with the previous model, functioning between -20°C to 40°C or -4°F to 104°F water temperature. The PRO+ 2 is compatible with the Deeper night fishing covers that provide easy visibility in low light conditions.
The Deeper PRO+ 2 syncs with the amazing new Fish Deeper app. It's free to download. Having a built-in GPS, maps can be created and accessed later while marking spots along the way. Weather, temperature, offline maps and Fish Deeper Premium, which gives access to over 50 000 lake depth maps worldwide, are also available.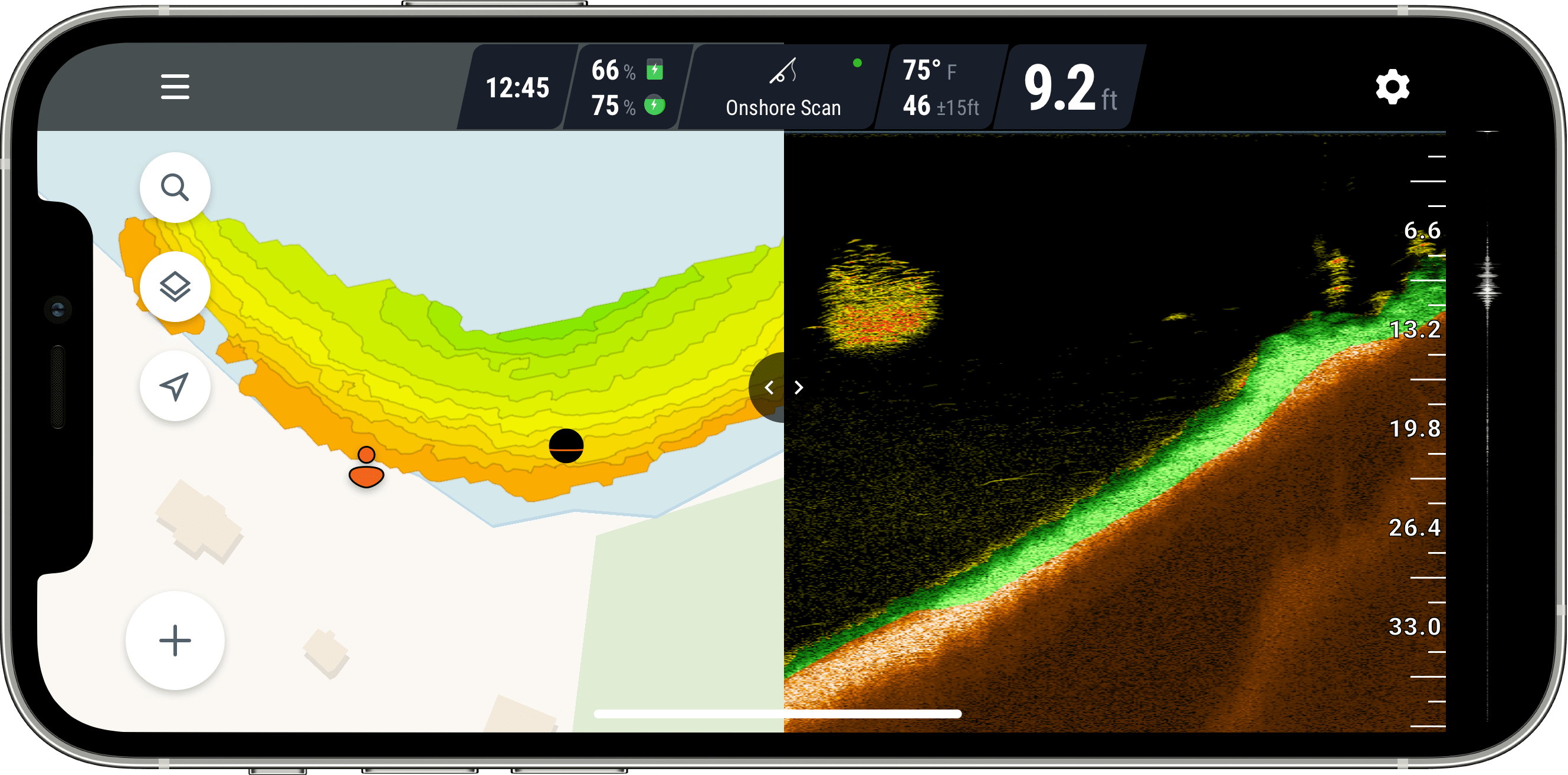 When reaching the new area of the river, I constructed a small camp to unpack my gear and set up equipment. After quickly attaching the Deeper PRO+ 2 to my fishing rod, and pairing it with my extra Samsung phone, I released the sonar in the current. After several scans, I painted a virtual image of the riverbed. This area was very flat, structureless and did not hold fish. Without the sonar, I would have wasted time and perhaps tackle, fishing an area that had no fish.
Continuing, I noticed a bridge and went there. I always use the wide cone angle first, especially in new areas, this helps identify more of underwater area faster. The Fish Deeper app did not show me the large catfish and carp, but it indicated a school of midsize fish suspending right below the surface.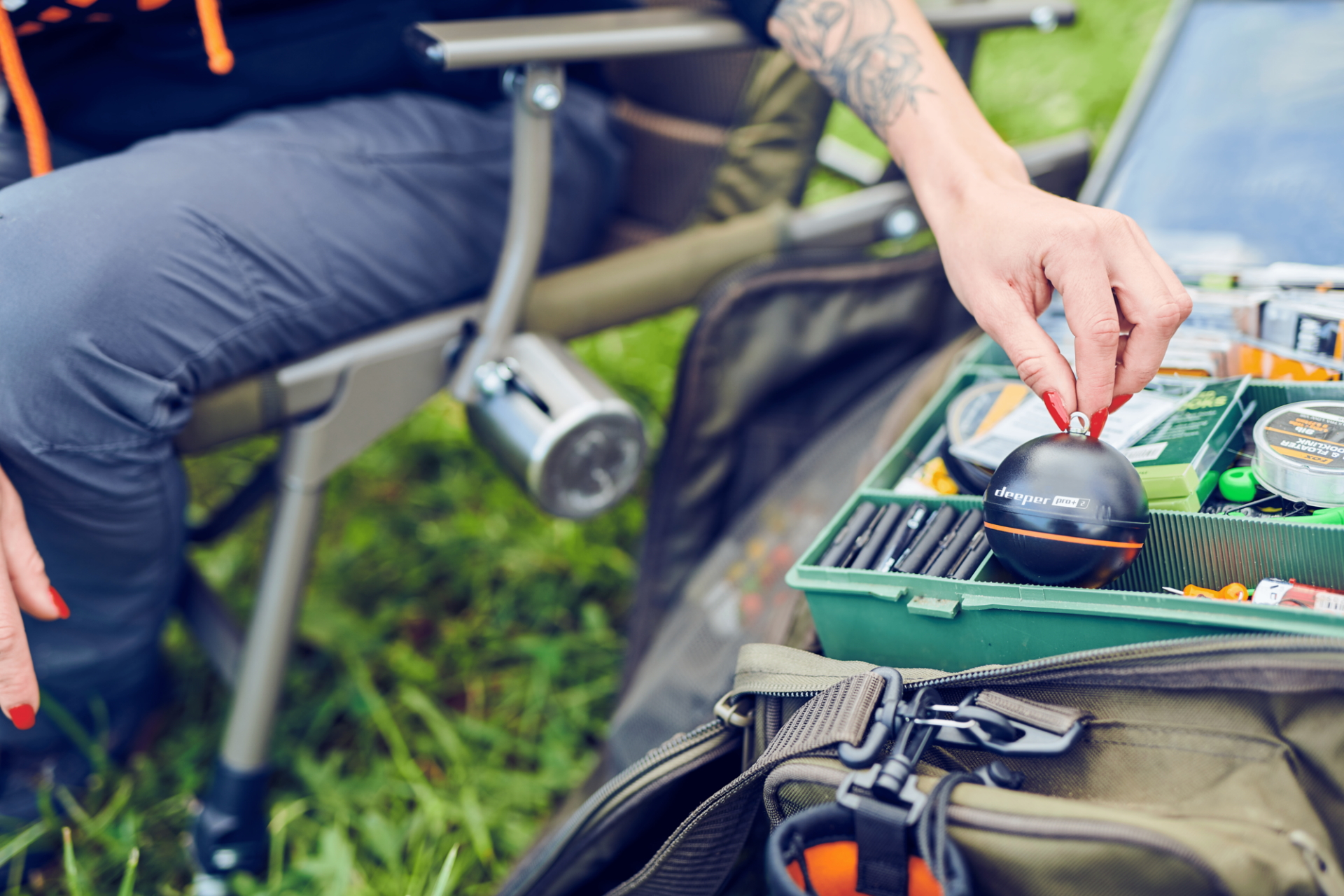 With the narrow cone activated, I performed a few more scans to zero in on the school of fish. I assumed that I found some bass. Being a multi-species angler, I brought along a small tackle tray of bass lures and tied on a topater popper. It didn't take long to receive the most exciting bite–a bass topwater blow-up!
Deeper sonar helped me locate an area that did not hold any fish, which saved me hours of fishing that would have produced zero results. I would not have known that several smallmouth bass had gathered and were suspended just 12 inches below the top of the water, enjoying the shade of the bridge.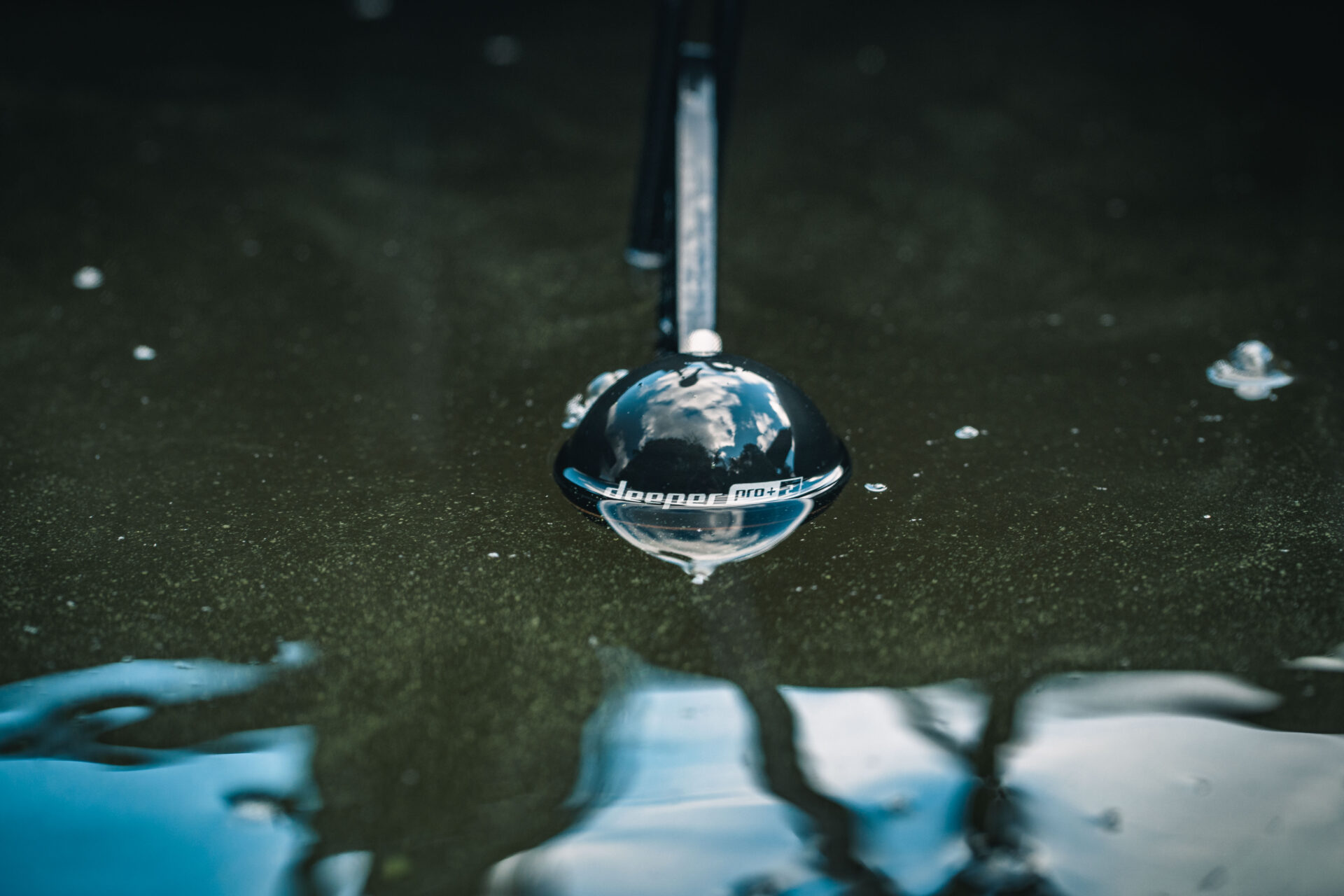 Using the Deeper sonar to pinpoint fish is just one of many essential tools in its arsenal. Knowing the water depth, temperature, bottom hardness, structure, weed lines, elevation changes and drop-offs are all key elements to know when targeting any species of fish. After trying out the Deeper PRO+ 2, I can say that is definitely an improvement from the PRO+. But I would recommend any Deeper sonar to aid in future fishing trips.
Advertorial brought to you by Deeper.