Tandem time
To catch more fish, two (or more!) baits are often better than one—on the same line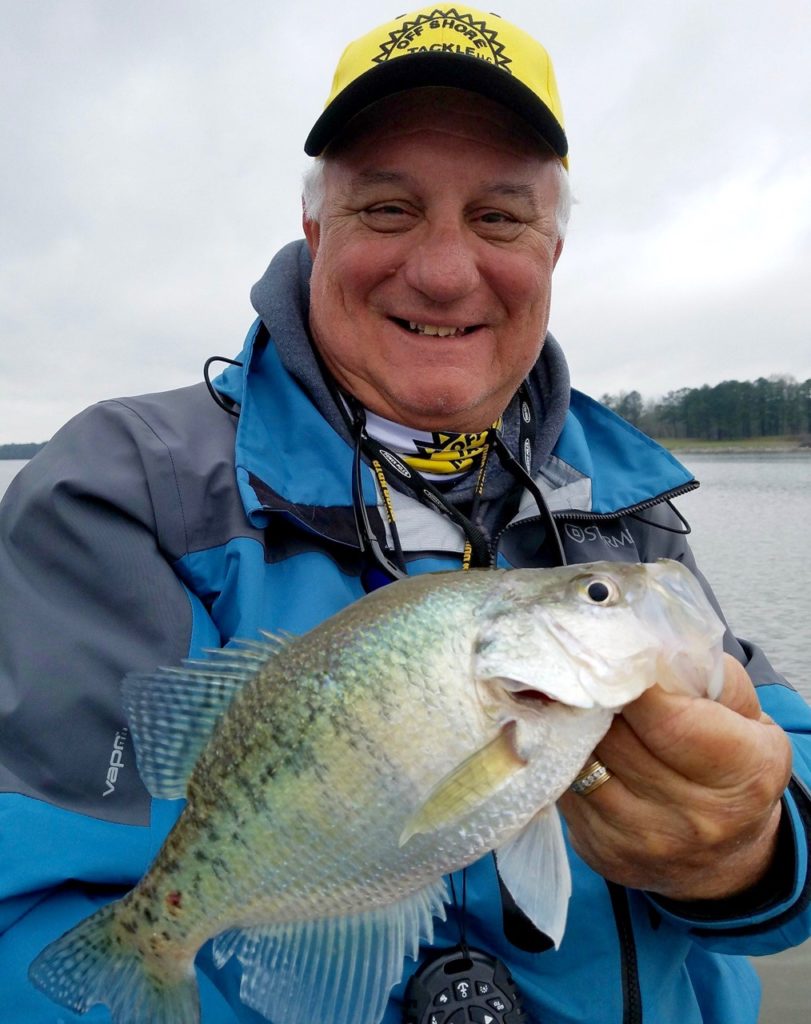 #2 DOUBLE CRAPPIE RIG
One of the things I most look forward to each year at the Spring Fishing and Boat Show in Toronto is catching up with Dan Dannenmueller (above), founder of the popular digital magazine Crappie Now (www.crappienow.com). Dannenmueller tours the southern U.S. tournament circuits where crappie fishing is as much a religion as a sport, and he always has a plethora of panfish tricks tucked up his sleeve. "Since Canadians can only use one pole, my favourite way to catch crappies when I come north is to vertically jig, or drift, push or pull a double rig," he says when I ask him to divulge his go-to presentations.
COMPONENTS
To assemble the vertical version, Dannenmueller ties a TTI-Blakemore Live Shot'N Small Fry 12 to 18 inches up his 10-pound-test Gamma Hi-Vis main line. (The Live Shot'N Small Fry is a unique, fly-like, feathered finesse jig with barbell eyes built around a Blakemore Standout hook; for bigger crappies, Dannenmueller will use the Large Fry version.) He then knots a 1/16-ounce Roadrunner jig dressed with a Bobby Garland Baby Shad to the end of his line. "It flat out catches just about everything that swims," the personable pro says with a chuckle.

If Dannenmueller is drifting or using his electric trolling motor to push or pull the rig, on the other hand, he fashions the rig around a Thundermist T-Turn three-way swivel ("It is the only one that offers true 360-degree rotation to minimize tangles"). He attaches his main line to one ring of the swivel, and to another a pre-tied #1 Blakemore-snelled hook, which he always tips with a minnow. To the third ring of the swivel, Dannenmueller attaches a 32-inch length of eight-pound-test clear Gamma monofilament (six-pound if the water is clear). He then loops the mono four times through a half-ounce egg sinker to stop it from sliding, leaving at least 10 inches of line below the weight. At the end of the line, he ties on the same Road Runner-style jig-and-soft-plastic dressing he uses with his vertical rig.
TECHNIQUE
While most Canadian anglers use six- to seven-foot, light-action spinning rods for their panfish presentations, Dannenmueller says a much longer rod will position your jigs farther away from the boat, where the fish haven't been spooked. When vertical jigging, he uses a 10-foot jigging pole, opting for an even longer 14-foot trolling rod when he's slowly pushing and pulling the boat.
Look for deep-water structure and cover like isolated rocks, humps and grass beds
"Since most Canadian crappie lakes are clear, I look for deep-water structure and cover like isolated rocks, humps and grass beds," Dannenmueller says. In the heart of summer, he explains, the fish will go deep enough to stay just out of the light near schools of minnows, but if the water has any colour, you'll find them shallower. "I really like vertical weed walls where the grass grows right to the edge of deep water," he says. "And if you fish a lake with plenty of cottages, and can find docks over deep water, you'll catch crappies by vertically jigging in the shady areas."