BURNING BUSH
A heads up to avoid blister-causing giant hogweed
Invasive plants are never good news for local ecosystems, but giant hogweed also presents a significant health threat to outdoor enthusiasts—it can cause serious skin irritations, and even second-degree burns.
Brought to North America from southwest Asia as an ornamental plant in the early 20th century, Heracleum mantegazzianum is now established in scattered areas across southern and central Ontario, with populations as far north as Manitoulin Island. Limited populations have also been found in Quebec and Atlantic Canada.
The specific to people threat comes from the giant hogweed's clear, watery sap. Exposure to the toxic sap makes skin extremely sensitive to sunlight, resulting in quickly appearing burns and blisters that are much more severe than those of an ordinary sunburn. Worse yet, the burns can reappear for up to a decade when the affected area is exposed to sunlight. The plant grows in a wide range of habitat, but bushwacking anglers and hunters should note that it's often found close to riparian areas.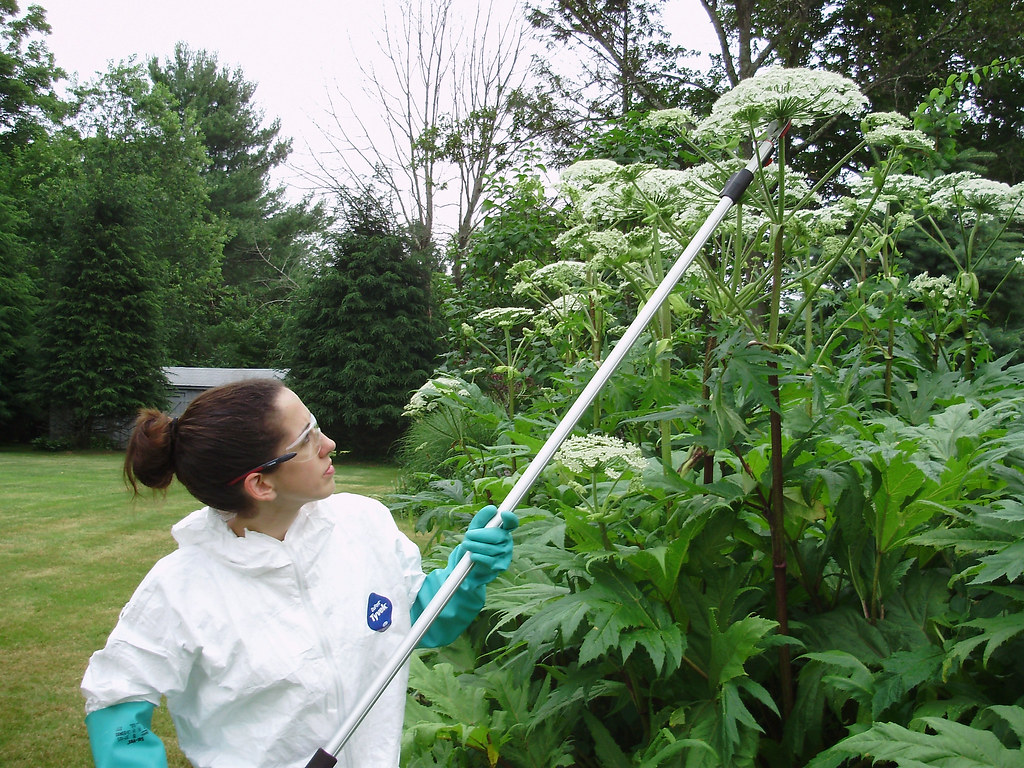 Bearing large, deeply cut leaves with sharp, coarse teeth and white umbrella-shaped flowers, giant hogweed is similar in appearance to Queen Anne's lace and wild parsnip. This similarity is especially prevalent in the spring, when the plant is still in the early stages of growth. By summer, however, it can reach eight to 15 feet in height, with flowers as wide as four feet. Although this now makes giant hogweed easier to recognize, the mature plants also produce more of the toxic sap.
If your skin should come in contact with giant hogweed sap, thoroughly wash the area with soap and water, and avoid sunlight for 48 hours. If blistering or burning appears, see a physician immediately. Should you find giant hogweed on your property, experts suggest hiring professionals who can safely remove it, minimizing the distribution of the easily spread seeds—and saving you from the risk of nasty burns.
Learn more about giant hogweed and other invasive plants at www.ontarioinvasiveplants.ca.