Destination: Last Mountain Lake
Hitting the water with TV's Fish'N Canada Show
We at Fish'n Canada feel blessed to be based out of the great fishing province of Ontario. After all, there are practically fish everywhere. That said, we do get to explore and fish the rest of the country. And the more we travel, the more we see that this great land of ours is teeming with awesome waters to fish—and one of our latest great finds is Saskatchewan's pike- and walleye-filled Last Mountain Lake.
To get there, we first flew from Toronto to Regina, then drove for less than an hour north from the airport to reach G&S Marina Outfitters on the eastern shores of Last Mountain in Rowan's Ravine Provincial Park. Not surprisingly, this glacial lake is also known as Long Lake—it's 93 kilometres long and just three kilometres wide. And with an area of 215 square kilometres and a maximum depth of 130 feet, it's the largest natural waterbody in southern Saskatchewan.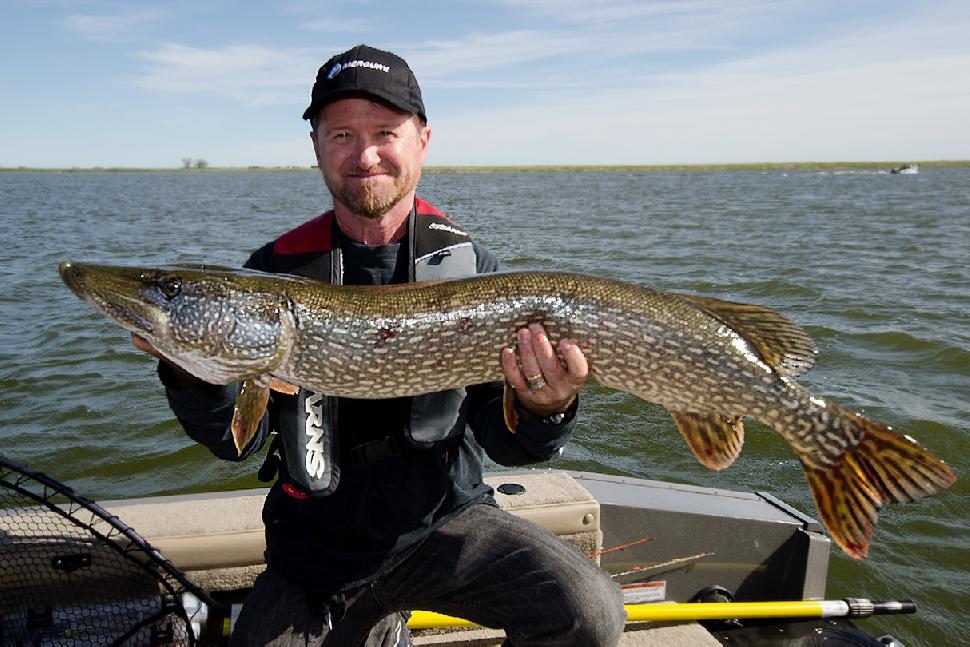 And talk about excellent fishing. G&S owner and head guide Rob Schulz quickly had us into as many big shallow-water pike as we could handle. The most effective presentation was a five-inch version of Schulz's favourite swimbait, the Big Hammer, which imparts a unique feel and great action. By simply swimming this paddletail over and around newly emerging weeds, we had a ball catching all sizes of northerns, including some real beasts.
As a daily bonus, we also caught several big incidental walleye that were sharing the same water as the pike (lucky for them they were big fish!). Speaking of walleye, Schulz says the walleye fishing is as good as—and maybe even better than—the outstanding pike fishing. That's a claim our crew will certainly have to put to the test in the near future. If you're looking for a drive-to location with a large population of big pike and walleye, then definitely check out Last Mountain Lake. It's a beauty!
Learn more about fishing Last Mountain Lake at www.gsmarina.com. For more info on Saskatchewan fishing in general, visit www.fishingsaskatchewan.ca.
And for a complete guide to Fish'N Canada Show episodes, TV channels and show times, go to www.fishncanada.com or www.facebook.com/fishncanada.