Game on
The mild winter of 2015 was good to the West's bear, elk, moose, mulies, whitetail and more
Our exclusive forecast for big game and predator hunting opportunities in Manitoba, Saskatchewan and Alberta. Also see our exclusive Western waterfowl and upland bird hunting forecast.
Winter in the Prairies can be unpleasant for humans and difficult for game species to survive. The years 2010 to 2014, in particular, saw some really tough winters, with white-tailed deer populations especially suffering. Fortunately, the word that best describes the past two winters is "mild," and coupled with two early springs, that's welcome news for both game and hunters. With excellent winter carry-over of game populations and very promising spring breeding success, the hunting prospects for 2016 vary from good to excellent across Manitoba, Saskatchewan and Alberta.
As always, be sure to check the regulations for applicable seasons, bag limits and other restrictions before heading afield. For links to provincial hunting regulations, go to www.outdoorcanada.ca/huntingregs.
Alberta
Hunters in Alberta have much to look forward to this fall, including new seasons, new opportunities and improving game inventories.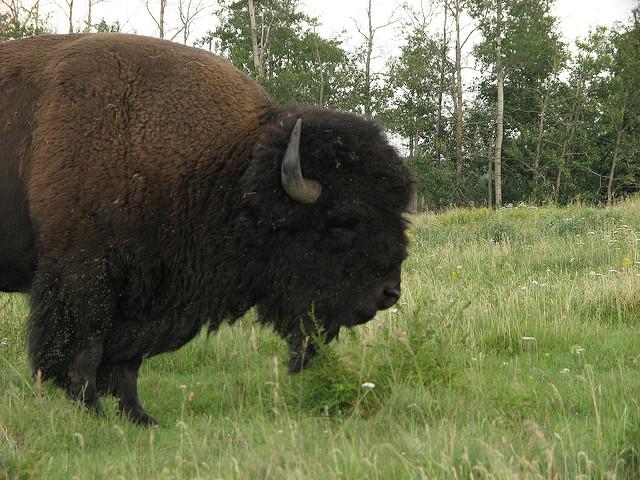 Bison
Having continued to steadily grow, the bison population has now reached the target number set by game managers. As a result, hunting success has been high. There are some indications, however, that these animals are getting wise to hunting pressure. That means cutting a bison tag this season may require a bit more effort than in past years.
Black bears
The supply of harvestable bears exceeds the demand in most areas of Alberta open to bear hunting. The hunter harvest is spread quite evenly, with no significant hot spots, though it is a bit higher across the Foothills and lower Northern Boreal wildlife management units (WMUs).
Cougar
Big cats are increasing in numbers, and there are many new opportunities for hunting without the use of dogs. The new seasons extend from September through to November or December, depending on the management objectives of the specific areas. Otherwise, no changes are currently proposed for the regular hunting seasons throughout the winter.
Elk
This species is doing well right across the province. As part of the continuing management of elk–agriculture conflicts, hunters will see new opportunities in the Prairie and Parkland WMUs, and new late-season cow draws in three WMUs north of Edmonton. Last fall, hunters had high success in the newly opened bull season near CFB Suffield, and that should be the case again this year. The highest hunter harvests were in the WMUs around Grand Prairie.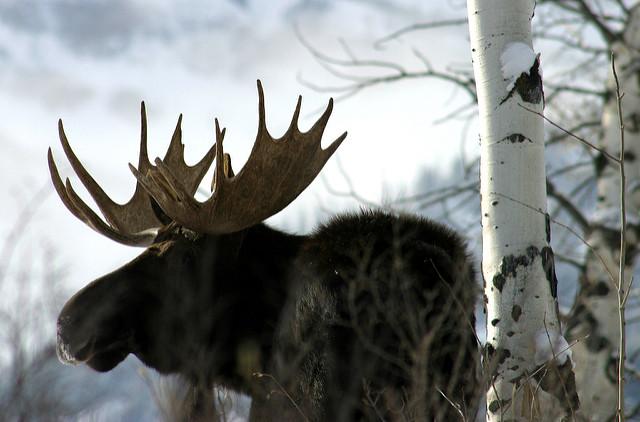 Moose
As with elk hunters, the only news for Alberta moose hunters is good news. Across the province, winter tick infestations were reported as light, which, coupled with the mild winter, promises good numbers of moose in the field this fall. Moose were harvested almost everywhere in the province last season, with the WMUs in the Peace River Valley reporting the highest hunter success. Of note, there's a new opportunity for hunting moose around Edmonton, with shotguns, muzzleloaders or bows.
Mule deer
The past winter saw great carry-over of mule deer populations—good news for all hunters, particularly in the northern half of the province where a series of harsh winters had reduced the population. In the south, this season promises to be as good as the past two. The WMUs around Lethbridge should be particularly productive.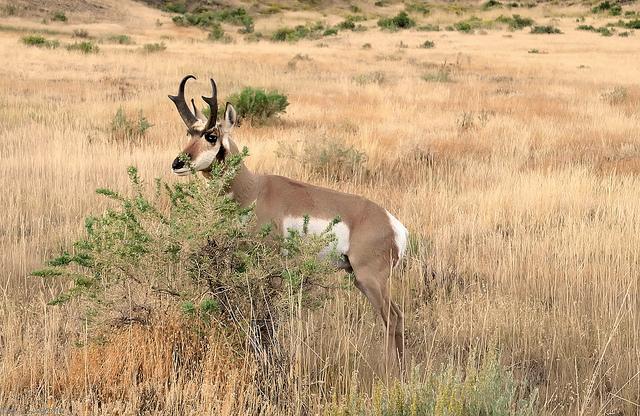 Pronghorn antelope
This species suffered a die-off in the harsh winter of 2010-11, but there's been a steady—albeit slow—recovery over the past two mild winters. There will be some hunting opportunities this season, but the exact numbers won't be available until after the summer population surveys are analyzed. Hunter success for pronghorns is typically very high.
White-tailed deer
The good news for this species is that things are improving. Most whitetail populations took a beating during the recent run of nasty winters. But after two mild winters in a row, deer numbers are rebounding nicely. In general, the does came through this past winter in excellent condition, and that means healthy fawns and growing populations.
Saskatchewan
Hunters in Saskatchewan have a lot to look forward to this fall—the recent mild winter and early spring has been beneficial for all game species. At the very least, game populations are stable, but most are increasing. There are no dramatic changes to hunting regulations for 2016, although the growing number of game animals should mean more smiles on hunters' faces.
Black bears
Hibernation saved black bears from the declines that deer populations suffered over the bad winters of 2010 to 2014. As a result, black bear populations in the most productive and popular hunting areas are stable, with some locales reporting higher numbers. The recently initiated Hunter Harvest Survey for bears will provide information on bear numbers and distribution, and could lead to regulation changes.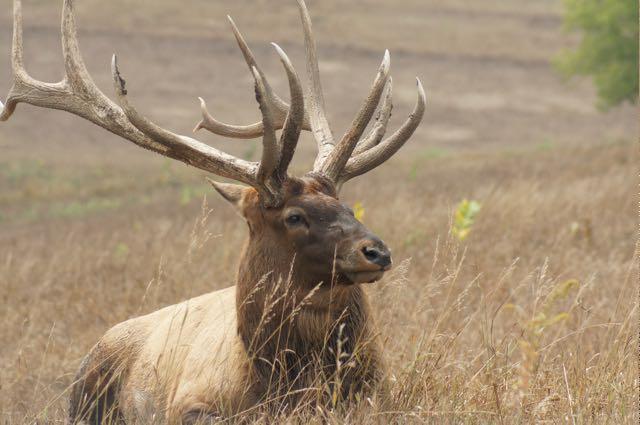 Elk
For elk hunters, the only changes to the current management regime will be to match hunting opportunities to the increased elk numbers in the farmland wildlife management zones (WMZs). Elk populations are stable throughout the forest fringe WMZs, and hunter success is high.
Moose
Moose came out of the 2015-16 winter in healthy condition. Throughout the province, there were reports of hair loss due to winter ticks, but the early, warm spring allowed for high survival rates. Hunter success in the farmland WMZs has been high, and should be again this fall, although moose numbers are down a bit owing to liberal licence quotas. Farther north in the easily accessed parts of the boreal forest, moose numbers are also down slightly, with habitat change, predation, disease and hunting pressure all possible factors. Draw quotas will be adjusted to help maintain populations.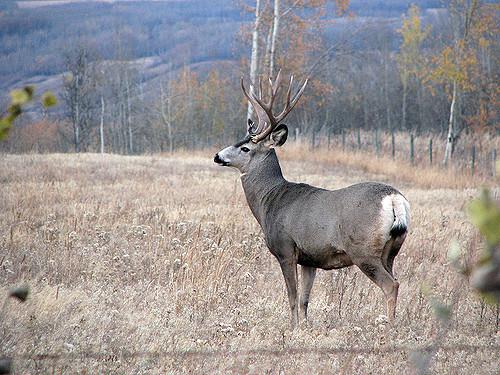 Mule deer
The two recent mild winters have allowed some recovery of the mule deer population, which was hit hard by the previous severe winters. The most productive areas are in the province's southwest corner, where hunters can expect quite a decent hunting season.
Pronghorn antelope
There's also positive news for this species: with recent good survival rates and high reproductive success, the numbers of antelope are up, and a modest hunting season may be reopened this fall.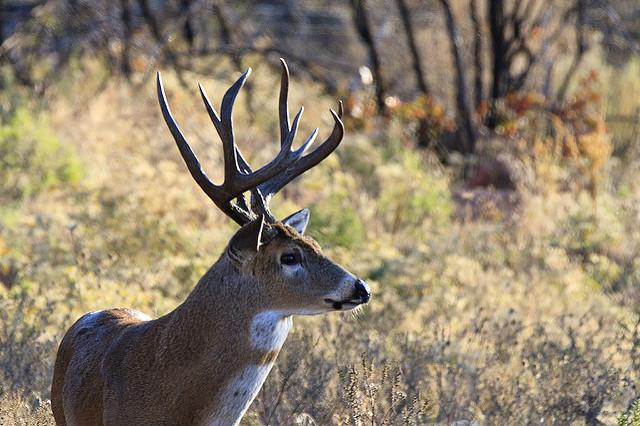 White-tailed deer
The province's whitetails were hit hard by the nasty winters of 2010 to 2014. Deer numbers are still well below the long-term average, but the species has high reproductive potential. The good news is that populations are recovering nicely thanks to the recent mild winters, and hunters will see more animals in the field this fall.
Manitoba
The province's game animals were blessed with an easy winter, with mild temperatures from November through January. There was a blast of winter in February and March, but that shouldn't have seriously harmed winter carry-over of game populations. This is excellent news for Manitoba hunters.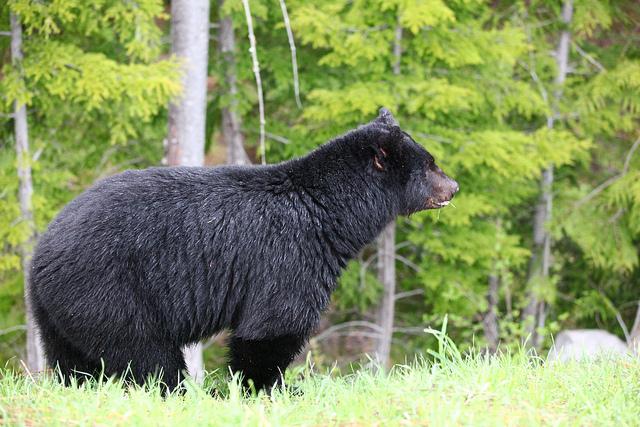 Black bears
Hunters without a bear tag are missing out on some great opportunities. Bear populations are healthy, hunter participation is low, hunter success is high and last season a number of trophy animals were taken. It all adds up to a very promising fall season, with great options for both big bears and interesting colour phases. To increase participation by young hunters this year, a youth bear licence will be available at a reduced cost.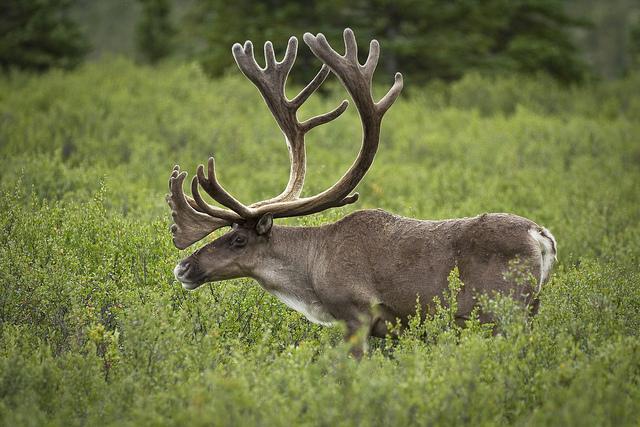 Caribou
Last year, the caribou didn't move into Manitoba from Nunavut until well into winter, so the fall hunt was disappointing. Even the harvest during the winter season was below expectations. The good news is that it wasn't due to a population decline. Instead, information from radio-collared animals revealed there was a temporary change in migration behaviour. The herd is doing much better than many other barren-ground populations, so a return to traditional migration routes should see high success rates once again for Manitoba hunters.
Elk
There are no major concerns with elk numbers anywhere in Manitoba. In regions of traditional abundance, such as the Duck Mountains, Spruce Woods and Interlake areas, elk numbers are stable. There, hunters can expect as good a hunt as any in recent years, which is to say, very good. There are also new opportunities in the Duck Mountains. To get a better handle on numbers and movements of cross-border herds in the south of the province, meanwhile, there are now two separate radio-collared elk studies underway in cooperation with U.S wildlife managers.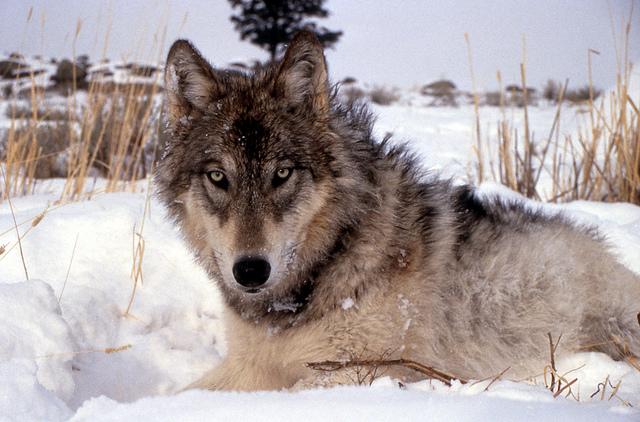 Grey wolves
Healthy numbers and a generous season have helped stimulate interest in hunting Manitoba's grey wolves. In areas where moose numbers are down and wolf predation may be a factor—such as Duck Mountains—there will be two wolf tags available per hunter. In game management area 26, there's a study underway with radio-collared moose and wolves to get a better idea of the interaction of these species.
Moose
In many areas of the province, moose numbers are lower than what is considered desirable, mostly due to increased access and hunting pressure. This has triggered conservation closures, which are listed in Manitoba's hunting guide (or online at www.gov.mb.ca/conservation). This season has also seen a significant increase in the number of areas where the conservation moose licence applies. With a conservation licence, two hunters are allocated one moose to share, or four hunters are allocated two moose. General moose licences are still available, mostly for areas with limited access and/or low hunting pressure.
White-tailed deer
Following a series of tough winters, deer numbers fell significantly across the province. Now, with two consecutive mild winters, recent aerial surveys have verified that deer numbers are recovering. They haven't yet fully recovered, however, so the reduced season structure will continue at least through the remainder of 2016. On the upside, there are pockets of relative deer abundance in the southeast corner of the province and the Interlake area. Another promising indicator of improving deer opportunities was last fall's increase in the number and quality of bucks registered with Manitoba's sportsmen's clubs.
Retired wildlife biologist Brian Harris continues to keep tabs on the West's game species.