SCUGOG SURPRISES
Hitting the water with TV's Fish'n Canada Show
By Angelo Viola & Pete Bowman
Yes, we know the walleye fishing is currently closed on southern Ontario's Lake Scugog, but this weedy waterbody is still one of the province's best warm-water fisheries.
How so? There's phenomenal bass fishing for both species, the number of muskies is off the charts, carp anglers are trying to keep it a secret (sorry, guys!) and the array of panfish pretty much keeps everyone else happy.
What's more, the ice leaves the "Bog" before most other lakes in the area, making for a phenomenal early-spring black crappie fishery. That's when the boat ramps in Port Perry and Caesarea get lined up with trailered rigs, and the marinas start seeing their first customers of the season (pandemic restrictions willing, of course).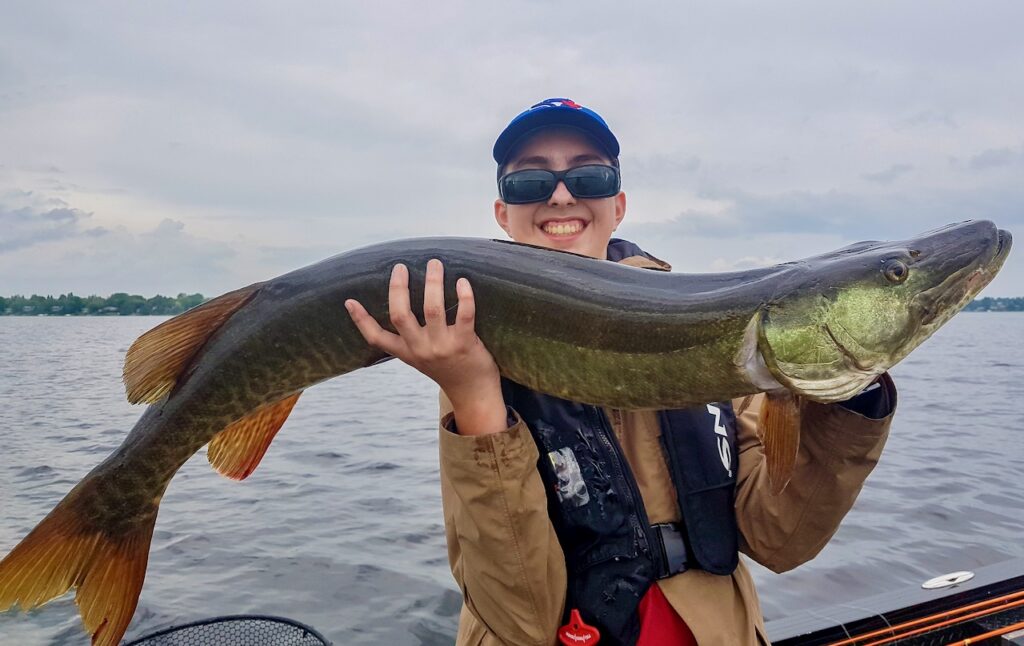 While southern Ontario—in particular, the Kawartha Lakes—have witnessed a surge in black crappies over the past 30-plus years, it's Lake Scugog that consistently pumps out giant slabs, especially in the early spring. Like clockwork, the back bays, small creeks, shallow flats, weedbeds and reeds draw the early spawners in from their wintering haunts. It's nothing to see a big cottage bay loaded up with thousands of crappies.
Luckily, Scugog is big enough that you easily can find areas that are less crowded than the community crappie holes. We suggest starting with small search baits, such as spinners or minnowbaits, to find the active fish, then dig deep with a tiny soft-plastic under a float to bring home a nice feed.
Come June and July, Scugog turns into a muskie factory, with an incredible number of fish. While they don't compare in size and shape to St. Lawrence or French River 'skies, they can certainly get into the high 40-inch range and longer (that's co-host Angelo Viola's grandson, Nikki, pictured above with a prime example). As for bass, this lake is a shallow, weed-infested monster. There are tons of largemouth areas, and giant smallies abound—yet more reasons why Scugog is well worth checking out.
Visit www.destinationontario.com for general info on fishing in Ontario.
For a complete guide to Fish'n Canada show episodes, TV channels and show times, go to www.fishncanada.com or www.facebook.com/fishncanada.