WINTER WHITES
Catching lake whitefish through the ice can be challenging yet rewarding, all season long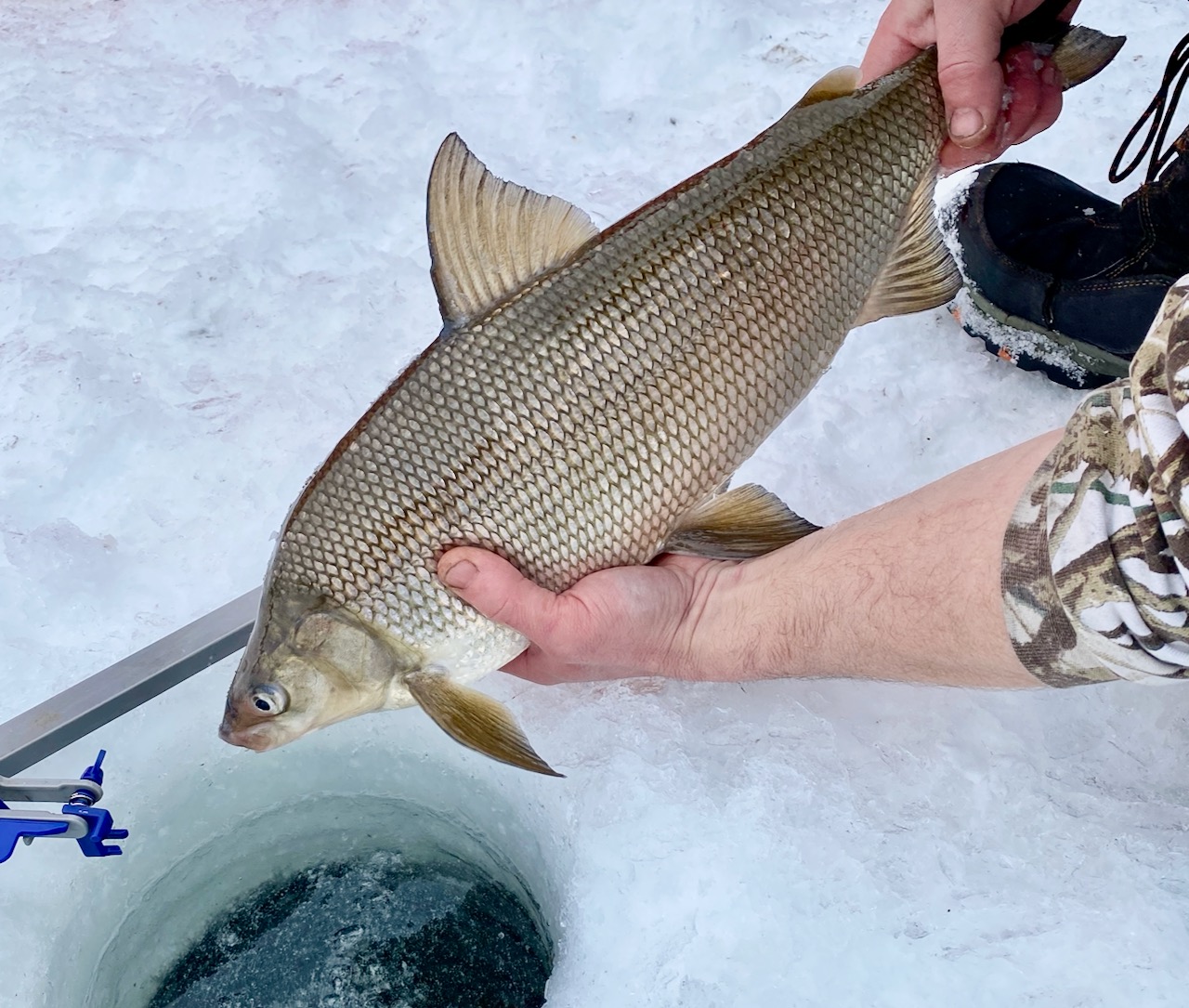 With my JawJacker hooksetting device in place and the sonar transducer down the ice hole, I settled in to patiently watch my flasher. Eventually, a faint green mark appeared at 22 feet and began to rise to the static marks of my deadstick baits at 14 and 16 feet. The incoming mark quickly changed to orange, then became a thicker, flickering red mark—it was a fish, and it was coming in hot. Then it converged with the static marks, and my rod tip sprang free, setting the hook. Snatching the rod from the holder, I was instantly tethered to a big winter whitefish with just four-pound-test fluorocarbon line.
Anyone who has battled a jumbo winter whitefish with light line knows it's an exercise in patience. These big fish are pure muscle, and with one wrong move, it's game over. Run after run, the silver slab kept pulling, and I began to wonder if it would ever tire. Eventually, though, I was able to gingerly guide the fish into the ice hole, where my partner quickly reached in and scooped it onto the ice. Weighing in at 7½ pounds, it was my personal best.
If there's one thing I've learned from fishing for wintertime whites, it's that there's more than one way to catch them. Here are a few tips I've picked up along the way that can help you to also enjoy some great action—and maybe even haul in a personal-best whitefish of your own.