The ones that got away
It happens to even the best of us. We asked 10 prominent Canadian hunters to share the story of their most memorable missed shot—and what they learned from it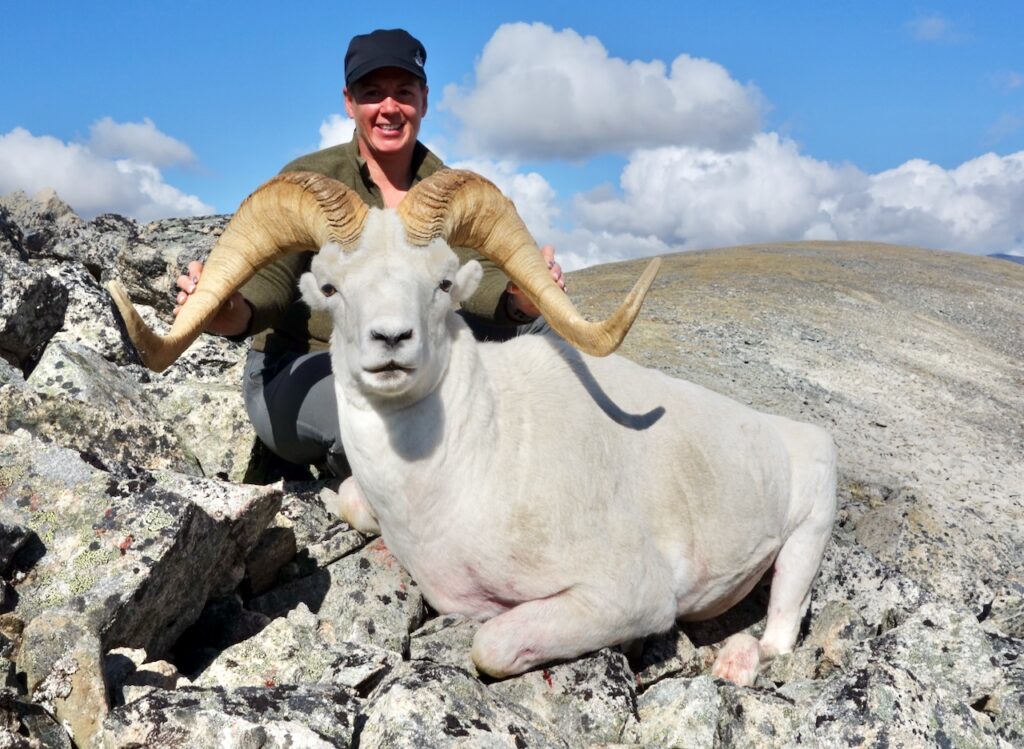 Vanessa Harrop eventually made good on her quest for a Dall's Sheep
VANESSA HARROP
Vanessa Harrop is an outdoor writer, seminar presenter and co-host of TV's Outdoor Quest with her partner, T.J. Schwanky.
My most memorable miss happened in the Yukon when I was hunting Dall's sheep with T.J. and a guide named Mac. We'd spotted a magnificent ram one day, but ran out of daylight before we could get to him. So, we headed back to the same area the following morning, hoping to spot him. As we neared the very last basin, my heart was sinking with the thought the ram had vacated the area. Fortunately, Mac spotted him bedded at the end of a wide-open plateau.
We headed down the mountain into a small pass, then hugged the side of the hill. With enough crawling and crouching, we were able to stay out of sight. Mac was in front, while T.J. followed closely behind me with the video camera. The ram moved again, but we knew he had to be close, with the undulating terrain offering plenty of hiding places. Suddenly, Mac put on the brakes, pointed to his right and whispered, "He's right there!"
We had made it all this way only to be busted within 100 metres. Before we could make a plan, the ram was running at full speed, from right to left. I quickly got on my butt and extended the bipod. The ram seemed to run forever, but then as if on cue, it stopped at the edge of the plateau and looked back. "How far?" I asked Mac.
"He's good. Shoot him," he replied.
I asked again, this time in unison with T.J. "How far?"
Caught up in the moment, Mac finally realized he was wearing the range-finding binoculars. "Two hundred and eighty," he replied.
As soon as I heard the yardage, I squeezed off a round. I felt like I was in a scene from the Matrix, with everything seeming to happen in slow motion. As my mind processed the shot, the ram turned and ran, the bullet missing him by a hair. Utterly devastated, I just sat there—I'd missed my opportunity at fulfilling a lifelong dream of taking a trophy Dall's ram in the Yukon wilds. Luckily, we had a Plan B and I didn't go home empty-handed.