Safety First
Great Gear for Guarding Against Angling Calamities
No matter how well you plan, the unexpected can always happen. This handy new equipment will help anglers stay safe—or make the best of a bad situation if disaster does strike.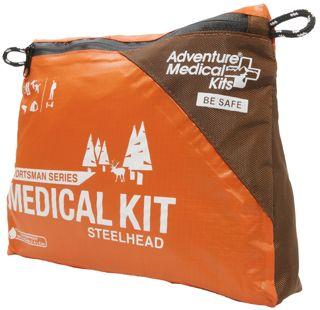 Sportsman Steelhead
Adventure Medical Kits, US$25
Key Features: Two-layer waterproof bag with trauma pads, irrigation syringe, butterfly bandages, moleskin for blisters, and wraps and bandages to immobilize fractures.
The Promise: "Designed for sportsmen operating in wet environments."