Out of Sight
Need to Stay Hidden from Your Quarry? These New Blinds Have You Covered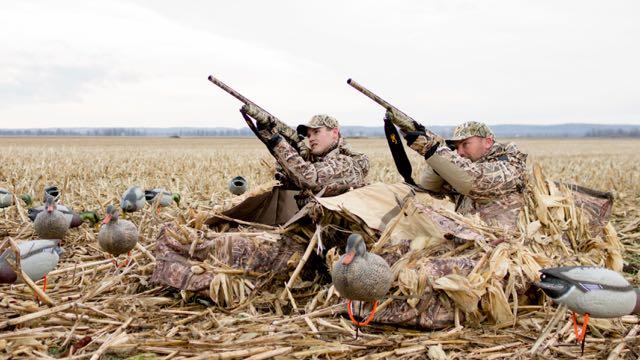 Blind Ambition

With blinds, bigger or more expensive isn't always better. Instead, match your choice of big-game, turkey or waterfowl blind to the where, when and how you plan to hunt.
Choose
To select the right size, consider whether you'll be hunting alone or with others, and if you need extra space to manoeuvre a bow. Also make sure the blind's not too bulky or heavy for you to carry to your hunting location. Finally, choose a blind that blends into your surroundings, and comes with stubble straps for adding natural foliage.
Use
Climb inside a showroom model of the stand to check that there will be enough room for you to both sit and shoot comfortably. Once you get your new stand home, set it up and practise taking shots from inside of it before hauling it into the woods. And always set up your stand well before hunting season gets underway so that local game become accustomed to it.