FISHING LIDS
The latest hats designed for helping you make the most of your time on the water
When you're fishing, a hat protects your head from harmful UV rays and helps reduce eye strain from squinting. A hat can also help keep you cool, warm or dry, depending on the weather.
The classic ball cap may be the go-to choice for many anglers, but there are plenty of other fishing hats that offer additional benefits—as well as a touch of panache. Here are some of the newest offerings.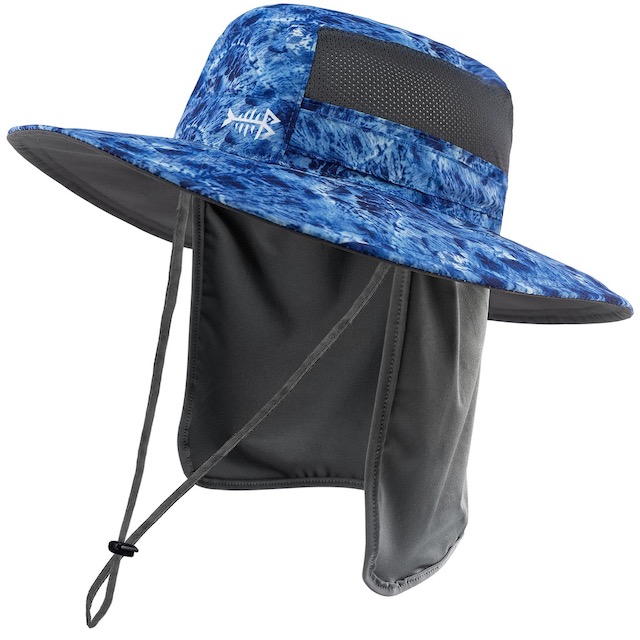 FISHING BUCKET (US$25.98)
Key features: Made of quick-drying, water-resistant nylon; wide brim; adjustable size; mesh sides; detachable neck flap; 11 colour options.
The promise: "Keeps the sun from all parts of your face and ears."
Learn more: Bassdash, www.bassdash.com