2023'S BEST NEW LURES
This year's best new lures for fishing in Canada include spoons, plugs, jigs, soft plastics and more
Every year, I can't wait to check out the latest gear unveiled at the major angling trade shows—and look for interesting new trends in the process. One of the most exciting recent developments is the increasing reach of Canadian-made tackle. Just a few years ago, it was shocking to see a product from Canada capture attention at the likes of the International Convention of Allied Sportfishing Trades, or ICAST. Today, though, the spotlight shines brightly on several innovative upstarts from the Great White North, and they've made my list of 2023's best new tackle for Canadian anglers.
For a look at more of the year's best new fishing gear, also see our round-up of 2023's best new tackle, electronics and accessories and 2023's best new fly-fishing gear (coming Wednesday).
Best Spinnerbait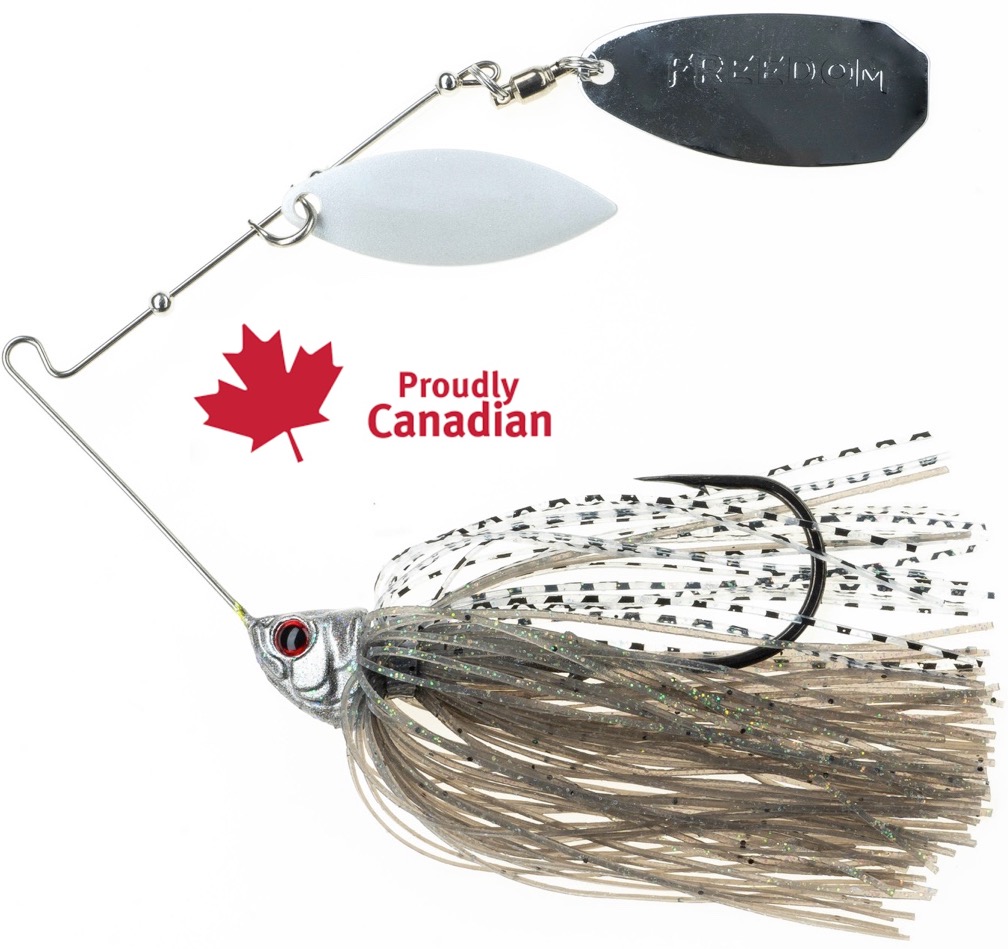 SPEED FREAK SPINNERBAIT
Freedom Tackle founders Michael and Nick Tamburro have done it again, this time designing a unique keel-headed spinnerbait that won't blow out, no matter how fast you burn it. Equipped with a willowleaf blade and Freedom's new Kilter Blade, it also promises unprecedented flash and vibration. Other features include premium swivels, razor-sharp hooks, silicone skirts and lifelike colours. It comes in quarter-, half- and ¾-ounce sizes.
Learn more: Freedom Tackle Corp., www.freedomlures.com