Beckoning Bruins
To elevate the adrenaline factor, try a spot-and-stalk hunt with a predator call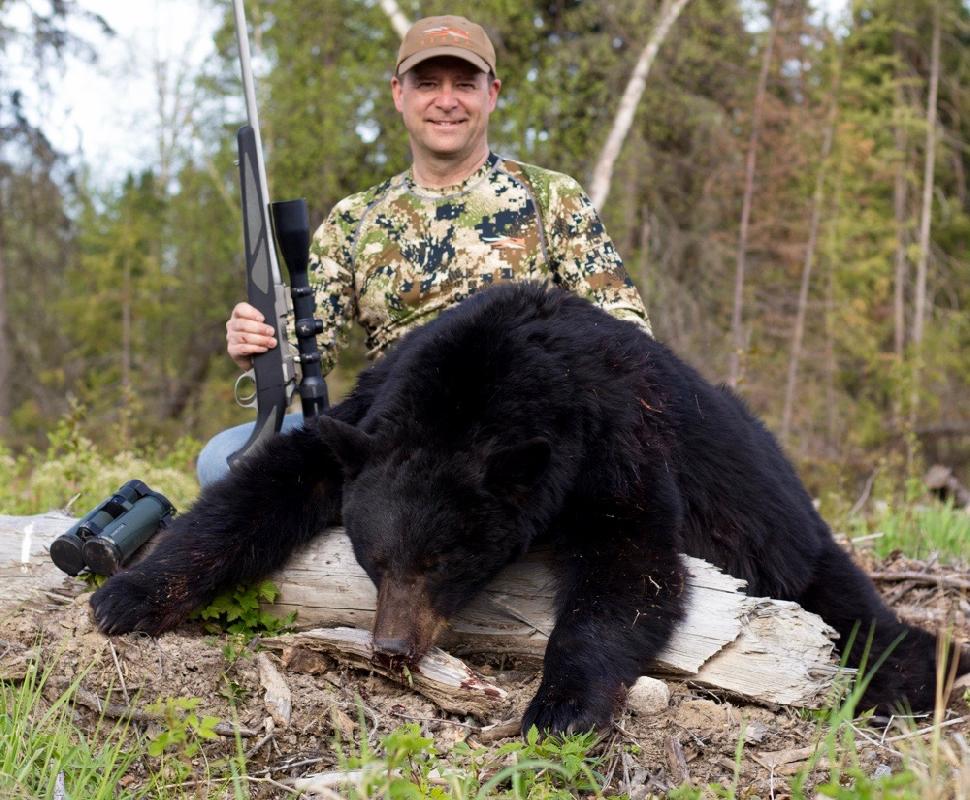 It was May 18, prime time to hunt spring black bears. There were clear-cuts, seismic lines and old logging roads where we were hunting, and while I'm not a road hunter, glassing these hot spots from a vehicle is the most efficient way to cover ground. We had seen plenty of sign all morning, but no bruins.
As we pulled into a clearing at midday, I looked down and noticed several piles of bear scat, both old and new. At least one bear was regularly returning to feed on the fresh clover, and the odds were high it was still in the area. Wasting no time, my buddy Craig and I determined that the best vantage point was behind an old fallen tree in the middle of the clearing.
Less than two minutes after I began calling with my best rendition of a squealing, dying rabbit, a black body broke from the tree line and raced toward us. "There he is!" I whispered enthusiastically. "He's a smaller bear, but he's coming fast!"
I continued to squeal, and it wasn't until I ceased that the bear finally hit the brakes. At 20 yards, he stepped up on a stump and offered us a spectacular view. He was only a five-foot bear, so we didn't shoot, but what a treat to see him come to the call. Since that day, predator calling has become one of my go-to tactics for spot-and-stalk black bear hunting.
Location, calling strategy, sign, safety and visibility are the five most important considerations for beckoning bruins. If you want to step up your bear-hunting game, here's how.