Beckoning Bruins
To elevate the adrenaline factor, try a spot-and-stalk hunt with a predator call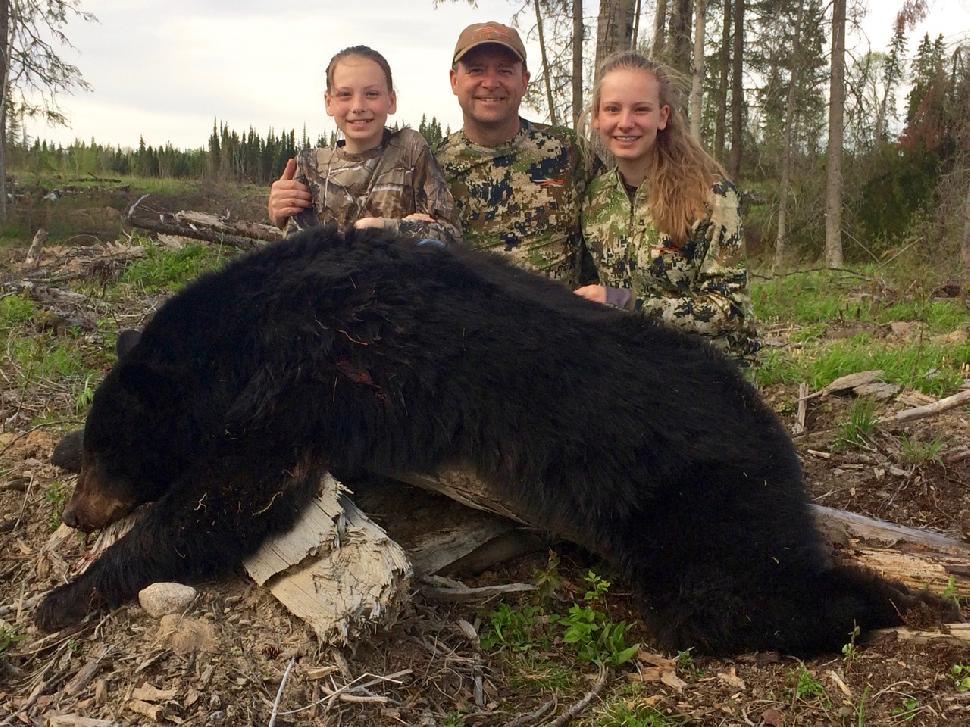 Mind the view
When you choose a place to call from, consider what you can and cannot see, assessing the area for any hills, depressions, vegetation or other geographical features that might conceal a bear's approach. My rule is to select a spot with 360-degree visibility so that the bruin isn't suddenly in your lap.
I know one hunter, for example, who called in a bear to just five yards through dense cover, approaching from the opposite direction the hunter had anticipated. His inability to see put him in a dangerous predicament. Plus, he was also unable to get a shot at the concealed bear, which fortunately startled and ran away. Things could have otherwise gone south in a hurry.
For the best visibility, look for elevated spots with a clear view all around you, and try to set up next to the likes of any logs, rocks or trees that can help break up your silhouette. Also, set up downwind of the direction you think the bear will approach from. Being able to observe an incoming bear's behaviour is imperative for knowing when to adjust your calling efforts accordingly—and when to make the shot.
Alberta contributor Kevin Wilson is an avid all-around hunter.