THE TACTICAL TROUTER
To commemorate Outdoor Canada's 50th anniversary, our seasoned fishing editor shares his 50 hottest techniques for tackling trout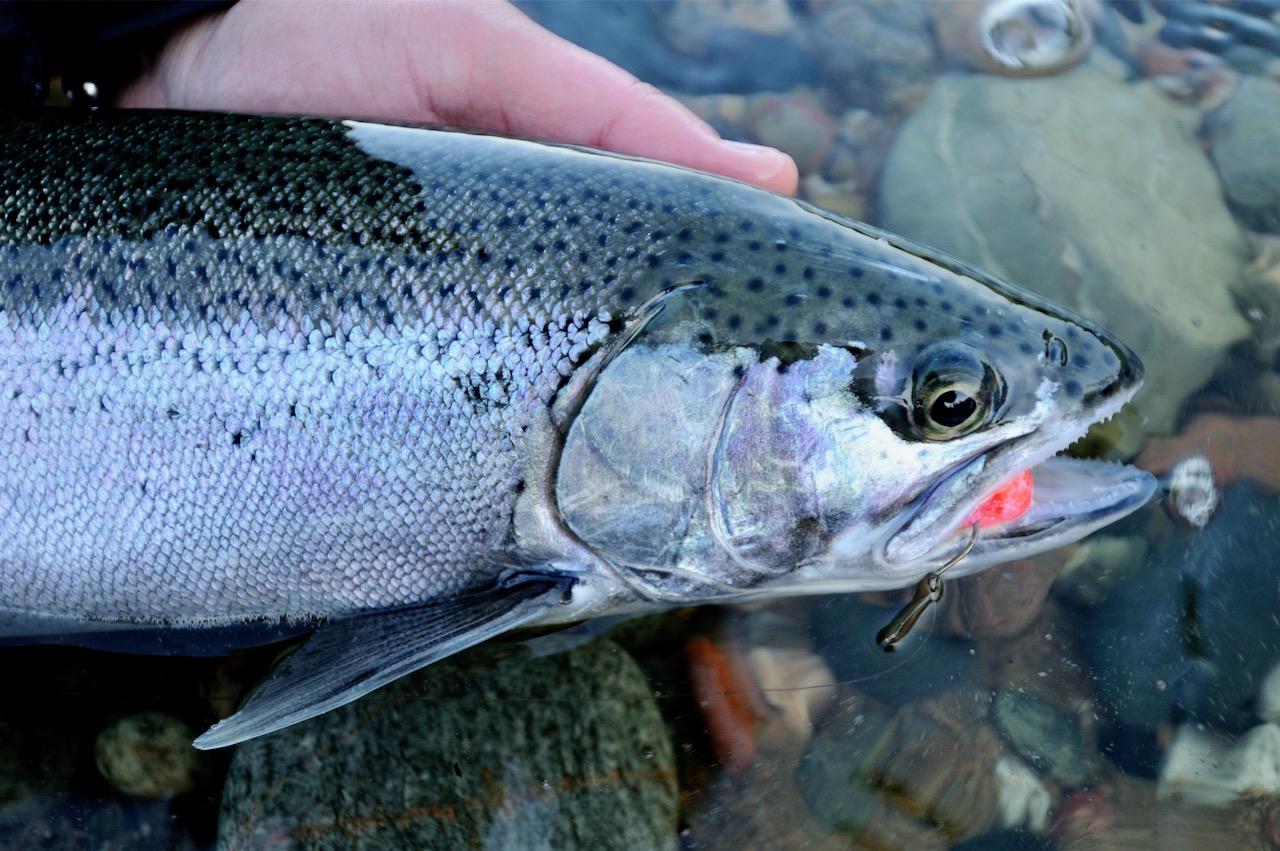 #11 While standard-size attractors are great for big fish, they spook smaller trout in backcountry lakes. For those smaller fish, use a short spoon (minus the hooks) as the attractor ahead of your lure. My favourite is a half gold/half silver Williams Whitefish.
#12 For a quick, easy and deadly rainbow or steelhead bait, place 10 salmon or trout eggs in the middle of a cell-phone-sized sheet of spawn sac netting material. Mix in several egg-sized foam floaters, then fold it up. Wind some silkworm elastic thread around the nub and pull it tight, eliminating the need for a knot. (Bonus: salmon will also eat this.)
13 Steelhead stack up in the fall and winter around rivermouths, but don't cast randomly trying to catch them. Instead, target current seams where the flow ebbs, and edges where the slightly stained river water mixes with the clearer lake water.
#14 A fun way to catch steelhead hanging around rivermouths is to cast out into the lake, then deadstick your bait on the bottom. Just be sure to keep your line above the waves. It's easy to do with an elevated rod holder (see the next tip).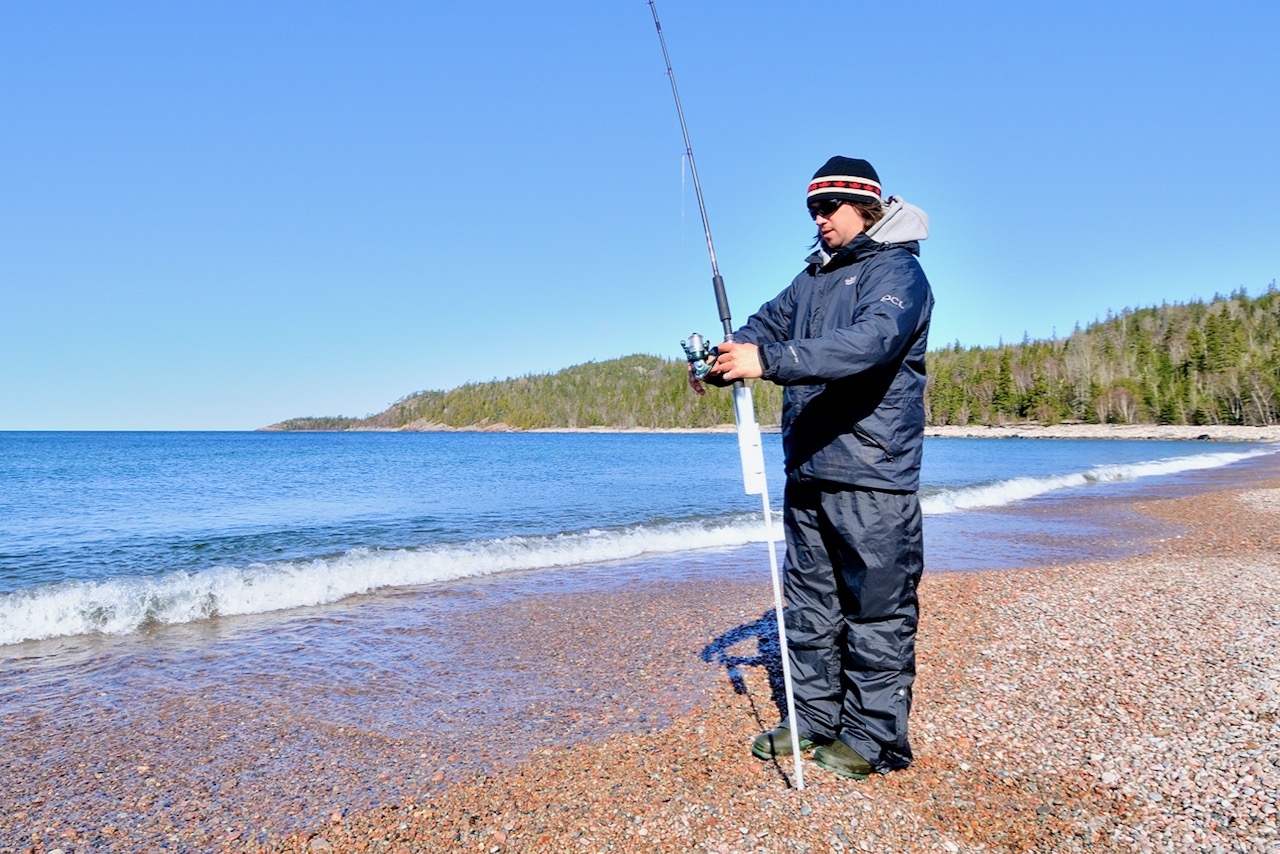 #15 To make an elevated rod holder, attach an 18-inch-long piece of two-inch diameter PVC pipe to a five-foot length of steel reinforcing rod using automotive hose clamps. Then, simply jam the end of the rod into the ground.
#16 Drop-shotting is a deadly technique that few trout anglers are using. Attach 1/4- to 3/8-ounce weights for brookies, rainbows and splake in moderately deep water, and up to 1.5- to two-ounce sinkers for lakers down deep.
#17 Flat, calm water during summer is ideal for drop-shotting for trout because you want your line to be as vertical as possible. If it's windy or there's current, use your electric trolling motor—or kicker outboard—to hover over the fish.
#18 The best trout anglers excel at reading a river, especially when they're fishing broken water. Remember, trout take the path of least resistance and rest behind anything that interrupts the flow. Search out calm seams and pockets and you'll be successful.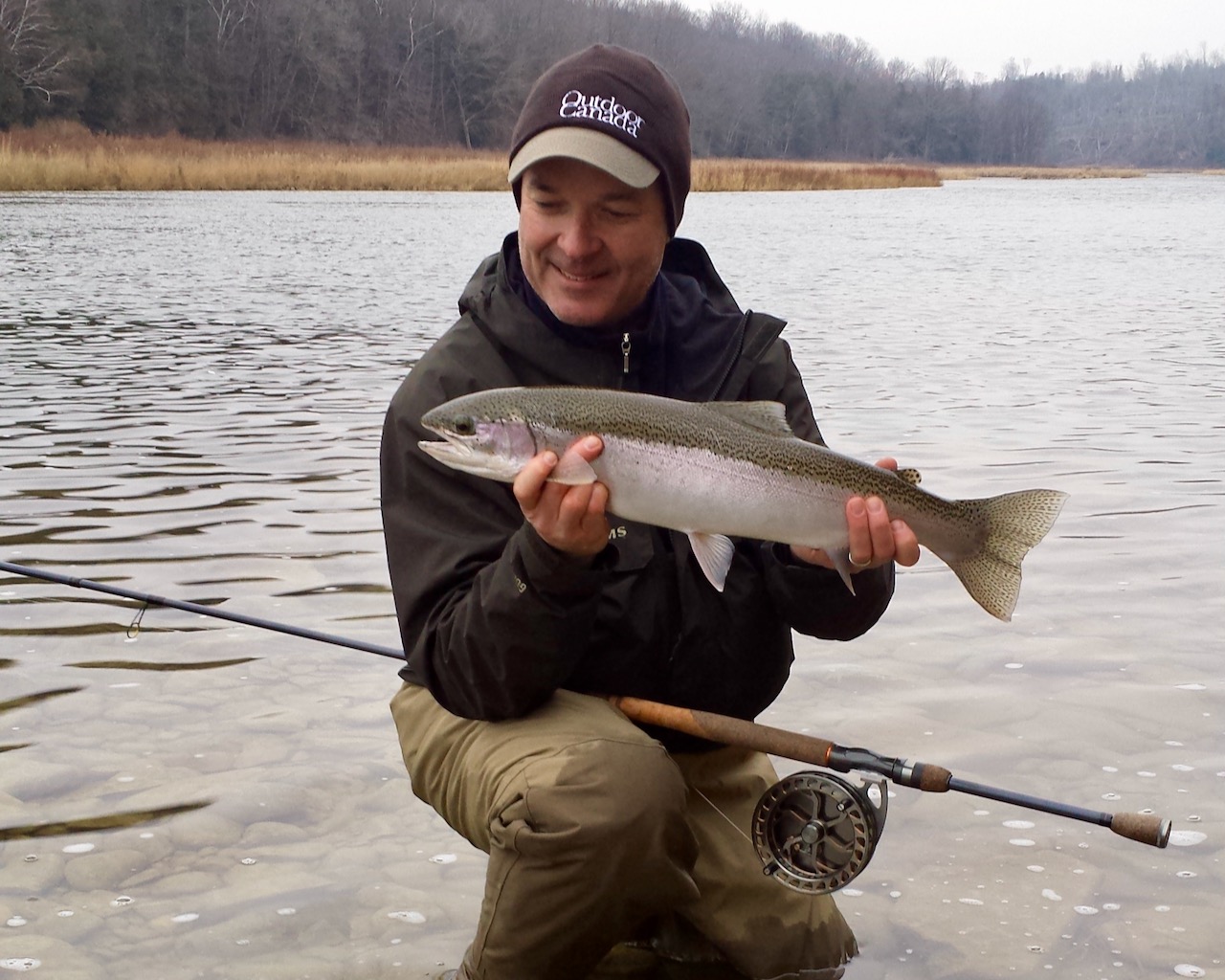 #19 When I'm float-fishing for steelhead, I always want my bait to drift close to the bottom. When a run is short, I switch to a bigger float and add more weight to get my bait down quickly.
#20 A 13- or 14-foot-long float rod and centrepin reel is ideal for achieving a drag-free drift. The rod keeps your line off the water, while the reel rotates around a central post, letting the line peel off at the speed of the current.